Friendship And The Empath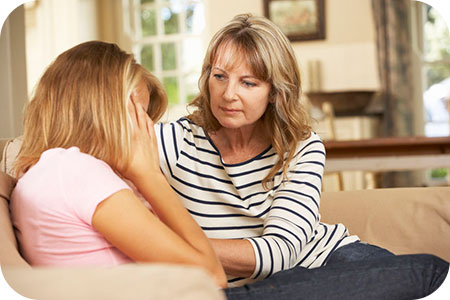 Friends are a wonderful addition to our lives. In some cases they even take the place of family of origin, and become our chosen family. A healthy friendship is a balanced one – give and take, trust, loyalty, acceptance and truth delivered with compassion. Unfortunately, for the empath, friendship can also be treacherous territory, sometimes rife with debbie downers, energy thieves, and psychic vampires.
There are different levels of friendship, from casual social friendships to those we call 'best friends.' These best friends are ones with whom we feel safe sharing our deepest secrets, fears, hopes and dreams.
Social media has made it much easier in recent years to connect with friends. With a click of the keyboard a new friend can be made or an old acquaintance rekindled. Social media sites have even recognized the importance of providing the choice of putting people into the appropriate category, such as people from work or close friends. People can be also unfriended, blocked or reported if they are out of bounds, and what is seen publicly by our friends can be limited.
However, many difficult lessons on true friendship have also been learned on social media in recent years. We are increasingly becoming aware of the importance of taking caution when sharing information about ourselves on social media sites.  These days potential employers and colleges regularly track or view social media history when vetting a potential applicant, and social media evidence are even being used in legal proceedings. Things said or done in anger, or on an impulse, can become immortalized on the World Wide Web.
When we fail to set boundaries and hold people accountable, we feel used and mistreated ~ Brené Brown
Some of us are much more social and have a wide circle of friends, while others are much introverted with a small circle of friends. Empaths can fall into either category. Whichever category the empath finds herself in, she is wise to exercise discernment.
Because empaths have the innate ability to identify with another individual's feelings and emotions, we make wonderful listeners, and often times offer astute observations and potential solutions. Empaths are givers and typically we don't hesitate to jump into 'service mode' to motivate, inspire and uplift those who reach out to us. Our keen intuition can offer clarity, hope and comfort to others. The empath often hears the words, "I feel so much better after talking to you."  This is a wonderful and powerful gift that empaths have to share and it's an important aspect of our being.
However, it is equally important to our well-being to establish clear emotional and spiritual boundaries, including with those we deem close friends. Without these boundaries the empath can find herself unable to discern her own energies from those around her, leading to an overburdened overwhelmed state of being. The cascade of negative emotions from this state can lead to depression, anger, anxiety or confusion. And this can lead to a pattern where the empath is constantly being bombarded by the same individuals in a negative pattern that serves no one.
If you find yourself feeling more like a hostage than a friend, it's time to take action and break the cycle. A true friend will respect the boundaries you have drawn, and support you in doing so. Many people are simply not aware that things have gotten lopsided and they are doing all the talking and you all the listening. They are often happy to shift gears to create a balanced and healthy friendship once they are made more aware. This leaves you feeling like a friend… not a therapist.
Setting boundaries is a way of caring for myself. It doesn't make me mean, selfish, or uncaring because I don't do things your way. I care about me, too ~ Christine Morgan
Know your boundaries. In your mind go through those who leave you with a feeling of being taken for granted, and those who only contact you when there is a crisis. Learn to be more unavailable and take better care of yourself. This may be easier said than done, but own your right to respond when and if it works for you. You are not being cruel, you are encouraging reflection, ownership, independence and compassion in a selfish friend.
When you do interact with more intense individuals in your life… watch the clock. Don't allow a two hour conversation that leaves you drained, and them even more amped up by reliving their latest crisis. Mahatma Gandhi's said, "Friendship that insists upon agreement on all things isn't worth the name." Draw your boundaries and enjoy true peace of mind.

About The Author: Angelic Heights

Empathic, intuitive, psychic from a very young age, Angelic Heights (Gail) learned well the importance of using her gifts for the highest good. Marriage and a career in the paralegal field occupied her until her early 30's. Accurate, compassionate and direct, her focus now is entirely on enlightening, uplifting, inspiring and guiding those who seek her counsel. Get a reading right now with her at PsychicAccess.com