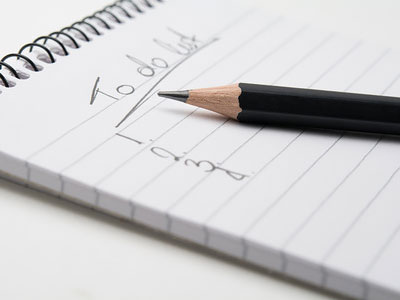 I thought today of how certain expressions tend to stick in our minds; thoughts which we adopt for a while, or even a lifetime. It can be the words of a famous writer we have read somewhere, an expression in a song, or even just the ideas of somebody we just had a brief conversation with.
Internationally renowned author and speaker, Wayne Dyer, once said, "You will never get everything done." It's a good feeling at the end of the day, to know that we've gotten through much on our 'to-do list.' But for me, I also gain some comfort from such as words of wisdom as Wayne Dyer's, as well as the poem, Desiderata, which advises us to, "Go placidly amid the noise and the haste." Read the rest of this entry »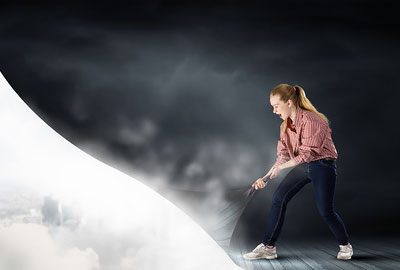 Most people who set New Year's resolutions don't keep them. Each year we tell ourselves that it's time to move on, to change, and to leave negative people and influences in the past, and yet we seldom stick to our resolve. Is it possible to finally let go of things that hold us back? Yes, it is!
The first step we can take is to be fully honest about what is holding us back, and why it's so difficult to let go. This is best done with the help of a mentor, such as a counselor or trusted friend, who will listen objectively. Until we have a true understanding of all our 'baggage' and our own part in it, it will never go away.
We also must be gentle and accepting when traveling this path. The past can never be undone, but it can be learned from, and it can help us walk into a better future. Read the rest of this entry »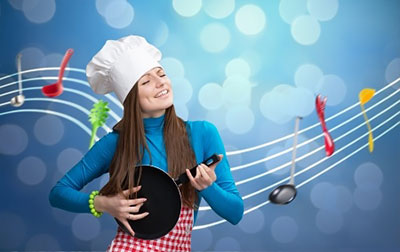 It is a sad fact that so many people in today's modern world are unhappy with their lot. However, most of us allow this to happen quite easily, because we have responsibilities, bills to pay, and so forth. We tend to just go with whatever life doles out to us and resist the change that leads to living a more passionate life. In fact, sometimes we do not even stop and think as to what our passion might be and, sadly, lead less fulfilling lives as a result. Thankfully, however, this does not have to be the case.
I know that I have fallen into this category of people myself in the past, until I found where my real passion lies, i.e. helping other people by doing psychic readings and offering spiritual support. As a result, I have never been happier and you, dear reader, can do the same. It just depends on where your particular passion lies. Read the rest of this entry »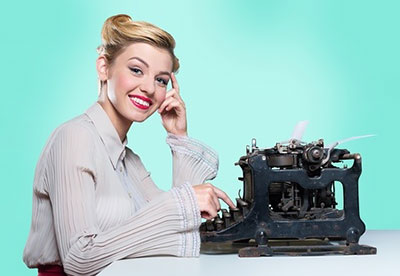 From the very start of my spiritual career, my guides taught me that in life we are given three things: opportunity, choice and free will. Simply put, when we make our choice from the options put to us, we exercise our right to free will and determine our futures, largely, ourselves.
While for most of us this is quite an empowering thought, there are times in our lives when spirit feels that we are very much on the wrong path and therefore will actually change our circumstances for us. True, this does not happen very often, but I will use my own situation as an example of why they sometimes actually do interfere with our free will. Read the rest of this entry »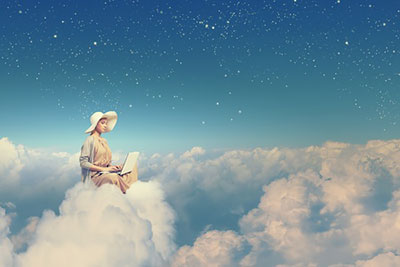 In the indigenous culture's tradition, in order for balance to be achieved, one must consider all levels of being a human: the physical, emotional, mental, psychic, spiritual, soul and essence. Each spoke on a medicine wheel relates to one of these districts.
Every incarnation is a balancing ritual which is the purpose for that particular reincarnation. In each lifetime, we may achieve progress in one or more of these areas until, finally, after many incarnations, all the spokes are complete – all the way from the inner hub to the outer rim. At that point, we have completed our mission in the many incarnations in the myriad schoolrooms, and have arrived at ascended mastery. Read the rest of this entry »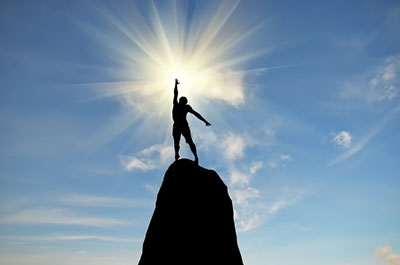 What's the difference between courageous people and weak people? Weak people allow their fear to hold them back or keep them frozen where they are at. Courageous people embrace their fear and keep moving forward.
What is holding you back from fulfilling your divine life purpose? Once you can specifically identify what it is that's preventing you from taking action you can begin to dismantle the false belief system, heal, and move forward. For example, if someone in your life tells you your idea will never work it is often out of their own fear, than their disbelief in your dream. My husband told me no when I wanted to leave my career as a schoolteacher to pursue my dream of owning my own business. He had a million reasons why the whole thing was a bad idea and I have to admit he was pretty convincing, but I knew I had to do this. Read the rest of this entry »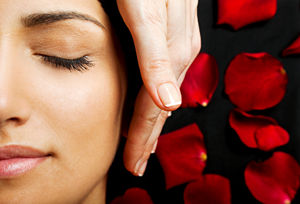 Energy. What is it? Psychics often talk about picking up your energy and the energy of situations and the people who you have questions about.
Some refer to this as the 'vibes' we get from people, animals, places or things. Have you ever walked into a house and gotten great vibes, or maybe not such great vibes?
The concept of energy forms an integral part of our daily lives. We speak of the energy of dancers, athletes, supernova, and electricity. We soak up the Sun's rays and it gives us energy. Deepak Chopra talks about it. We use energy to work, relax, cook and travel.
We can't see energy but we can feel it on both conscious and subconscious levels, including psychically. We can see the amazing effects of it. We can see spaceships launch, lights go on, the effects of our investment in time and energy to get things done, and the lack of it when we're feeling confused, depressed or under the weather. Read the rest of this entry »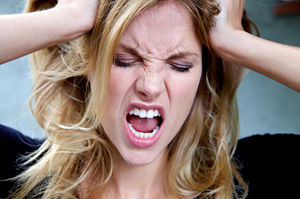 We only struggle because of the labels we have put onto the emotions we all feel. As overwhelming as it may be to some, we actually do create our own reality. If we make an effort to embrace this, it offers us the opportunity to experience our true desires. We can create our reality out of joy and celebration of life, rather than the constant need to struggle.
I have been counseling a couple that have had many 'bad breaks' in their lives. I have listened to them asking the same question over and over: "why does this always happen to us?" Their complaints are also always the same: "we know it's all going to fall apart, because it always does" and 'we never catch a break, every time we make plans or try to get ahead, we just get slammed with more bills".
This type of self-defeating thinking actually assists in creating our reality. This couple expected things to go wrong, and therefore they became frozen in time, because of those emotions that have intimidated or held them back. And yet they would continue to speak freely about the next impending disaster, to the point where they stopped living entirely and just existed. Read the rest of this entry »