Free Yourself From An Unhealthy Relationship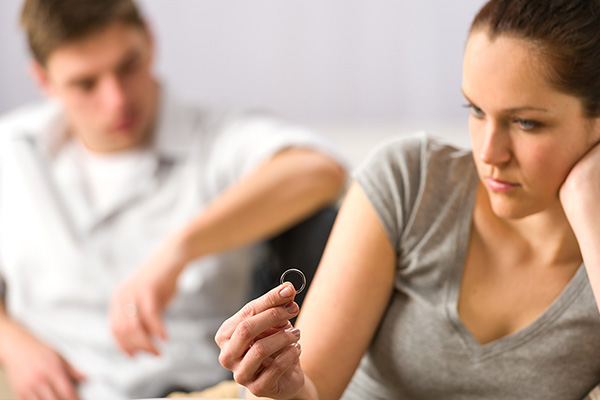 An intimate relationship or marriage is meant to be a safe space. Your partner or spouse is supposed to be the closest person in your life. They should be the one person you are able to trust unconditionally with the most important aspects of your life.
If you are currently in a challenging relationship, you need to ask yourself if this union has all the key traits for a healthy, happy relationship. Do you feel secure, safe, and supported? More importantly, do you feel loved and valued?
If not, are you hoping it will somehow work eventually, and develop into something that will offer you more of what you need and deserve?
These are vital questions to ask yourself, not only before you commit to someone, but also throughout the relationship. All relationships evolve over time as people change and grow.
Just because everything was great during the initial 'honeymoon' phase of a relationship, does not guarantee it will remain that way. A healthy relationship continues to grow and evolve, as both partners grown and evolve.
I have worked with many clients over the years who settled for less, or got caught up in the downward spiral of a dysfunctional, toxic relationship. Saying "I love you" does not mean much if it is not backed up by matching actions and behavior.
I find people often know intuitively that a relationship is failing and not serving their highest good. Some stay in these situations because it is convenient or familiar, while others simply undervalue their own worth. Some are also very fearful of going it alone, worried that they may never find someone else.
Relationships are supposed to make you feel good. Relationships are not supposed to make you feel bad ~ Laura Bowers
Yes, it usually does take courage and some effort to leave, cut ties, and move on, but those who do manage to break free usually end up being much happier and at peace.
Of course, sometimes people find themselves in a very difficult, even dangerous situation with a mentally unstable, abusive, or narcissistic partner. Such circumstances become even more treacherous when the victim is financially dependent on their partner.
No matter what the situation, once you finally realize that it may be best for you to end a relationship, it is often best to first plan your exit strategy carefully. Carefully plan what, how and when you are going to do to. Get everything in place that you possibly can before you act.
Also, do not take any major action or make rash decisions while you are upset, sad, or angry. First deal with your feelings and ensure you are at least reasonably calm, centered, and grounded before you proceed. A daily spiritual practice can be very helpful in this regard.
A good relationship is when someone accepts your past, supports your present and encourages your future ~ Karen Salmansohn
If, however you find yourself struggling mentally and emotionally, then seek professional help from a reputable counselor or therapist. If you find yourself in an abusive or violent relationship, then know that there is always help and support available. All you need to do is reach out to a trusted friend, relative, support group, hotline, legal aid society, sanctuary, or nonprofit support organization. If you are in the US, you can reach out to the National Domestic Violence Hotline by phone, text, or online chat. For other countries, consult this list of domestic violence hotlines, or do an online search for support organizations in your area.
Once the plan is in motion, stay strong and keep moving forward. Keep reminding yourself that you matter. No matter what obstacles or setbacks may come your way, trust yourself to see it through in the best possible way. Follow your intuition and ask your guides or angels to guide, protect and support you. You are much stronger than you may think.

About The Author: Venus

Venus lives in Arizona and has helped clients with her arsenal of psychic gifts for over twenty years. She was blessed with Clairvoyance, Clairaudience, Clairsentience and Empathic gifts, and she is also a certified Life Coach and a Reiki practitioner. Departed loved ones will often enter a reading, either invited or they simply show up to pass along their messages. Messages also flow in from her direct communication to Spirit and Angels, providing the client with the answers they need to get them moving forward toward happiness, rewards, and success in their lives. In addition to being a psychic, life coach, and reiki practitioner, over the last ten years, she has also been a teacher and has led seminars to help others embrace their higher knowledge. If you'd like a compassionate psychic who can tune-in immediately and channel without tools, you'll want a reading with Venus at: PsychicAccess.com.