jewelry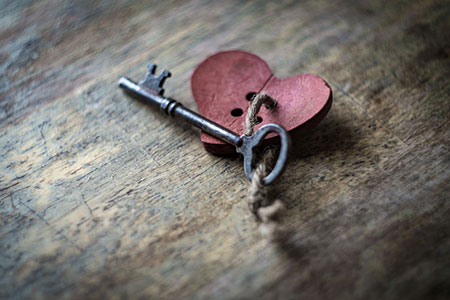 I received a lovely necklace as a gift recently, with a beautiful center stone and a small 'skeleton key' at the bottom. A skeleton key is a type of master key in which the serrated edge has been removed so that it can open numerous locks .I've seen these keys before, and remembered vaguely the symbolism, but I decided to refresh my knowledge by researching further the significance of this symbol.
Katie Pifer writes that keys have had a variety of spiritual symbolisms attached to it "for as long as man has had locks.  They are connected with gateways and portals, doorways to the unknown, knowledge, mysteries, powers, initiations, new ways, forbidden things and answers to curious questions."
Keys symbolize our ability to gain access to those things of either a material or spiritual nature that are of the greatest importance to us. The key is an object symbolic not only of opening doors to new paths that align with our desires, but also closing and locking doors to those things that we wish to leave behind.
Skeleton keys are considered to be a more powerful symbol, since they can open many different locks. Thus, they have been perceived to be the powerful 'keys to the Kingdom,' or the key to that someone special's heart, and so on.
Skeleton Keys are traditionally also worn as powerful amulets. It is thought to be good luck to touch a key when you are entering a challenging or dangerous situation, because keys are believed to keep you safe. They are also symbolic of transformation, freedom and liberation.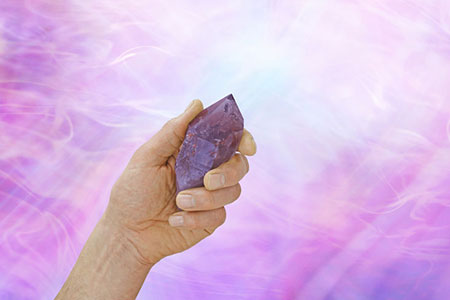 Quartz crystal is a stone of power. Some call it the 'universal stone' due to its multiple uses. It enhances energy by absorbing, storing, amplifying, and balancing energy. But in particular it is used to receive universal energy.
Quartz also improves our thinking, since thoughts are a form of energy. Because it directs and amplifies energy, it is very beneficial for manifestation, healing, meditation, protection and channeling. Due to its ability to balance energy, quartz is also excellent for harmonizing our environment, as well as energizing other crystals.
Quartz crystals, especially Amethyst, enable us to align our body with planet Earth. The quartz crystals help us to raise our vibration. So, when you feel sad, pessimistic, or abandoned and desperate due to the challenges of life, you can use amethysts or any other quartz crystal to recharge your energy and empower yourself.
Crystal attracts positive energy from planet Earth, while helping us to release out of the body the negative emotions and feelings of stress, anxiety, fear, depression, and all negative emotions of defeat or low vibration. One of the ways that quartz acts in the body is like an energetic shield that creates a bubble of spiritual light around your body.
Quartz also helps purify any negative vibration from your space, since they emanate a large amount of energy that you can use to thrive. They further help clear the mind of unnecessary thoughts and disorder.