jewelry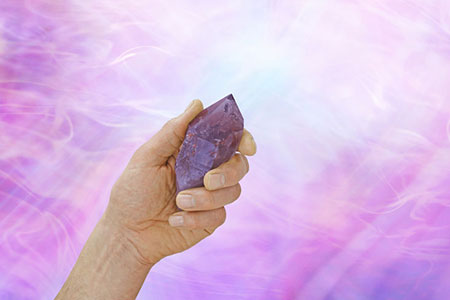 Quartz crystal is a stone of power. Some call it the 'universal stone' due to its multiple uses. It enhances energy by absorbing, storing, amplifying, and balancing energy. But in particular it is used to receive universal energy.
Quartz also improves our thinking, since thoughts are a form of energy. Because it directs and amplifies energy, it is very beneficial for manifestation, healing, meditation, protection and channeling. Due to its ability to balance energy, quartz is also excellent for harmonizing our environment, as well as energizing other crystals.
Quartz crystals, especially Amethyst, enable us to align our body with planet Earth. The quartz crystals help us to raise our vibration. So, when you feel sad, pessimistic, or abandoned and desperate due to the challenges of life, you can use amethysts or any other quartz crystal to recharge your energy and empower yourself.
Crystal attracts positive energy from planet Earth, while helping us to release out of the body the negative emotions and feelings of stress, anxiety, fear, depression, and all negative emotions of defeat or low vibration. One of the ways that quartz acts in the body is like an energetic shield that creates a bubble of spiritual light around your body.
Quartz also helps purify any negative vibration from your space, since they emanate a large amount of energy that you can use to thrive. They further help clear the mind of unnecessary thoughts and disorder.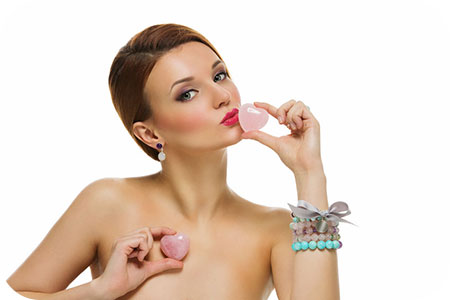 If you are single and looking, do yourself a favor and experiment with gemstones in your search for a life partner. Let's face it, in the game of love we can use all the help we can get, right?
Gemstones have been used since ancient times for healing and metaphysical purposes. For instance, Stone Age women would wear gemstones to improve their fertility, while Stone Age men wore gemstones for personal protection.
The Egyptian queen Cleopatra, was fanatical about emeralds, which she wore for fertility and eternal youth. And Aphrodite, the Greek Goddess of Love, is traditionally associated with rose quartz, because of its ability to attract love and romance.
To attract or manifest love, gemstones can be used in a variety of practical ways. They can be worn as jewelry, or placed around the bedroom. They can also be used in spiritual practices, such as meditation or ritual.