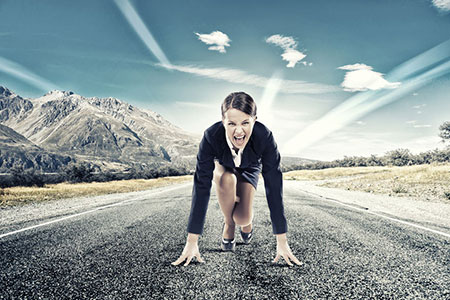 Ever since my early childhood, I have always adored, and still do love the New Year. It is a thrilling time, after all, of fresh starts, new goals and exciting plans. But as the years rolled by, and I came into my mature years, I have also learned that whilst enjoying the New Year, we can actually have a fresh start at any time!
There is need to wait for a particular moment in time to exact any change in our lives. It is true to say that for a lot of us, as the old year comes to an end, it can be somewhat tempting to procrastinate by offsetting any new goals until the next New Year, when in fact they could have been implemented sooner. Furthermore, the sooner we start to implement positive change, the sooner we begin to feel the benefits.
The following guidelines may help you to make a fresh start whenever you choose.
Have A Vision
If you enjoy making resolutions on New Year's Eve, then, by all means, go ahead. However, you would be wise to strengthen your commitment to your long-term goals, which align with your actual core values. By doing so, you should have an awful lot more to gain than one successful resolution could ever bring you.
After all, it is how we evolve in the long run that really matters. In simple terms, by putting your words into action, preferably by using the guidelines outlined above, you should be much more successful in achieving your goals, whatever time of year it may be.