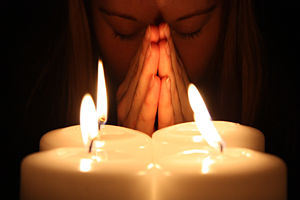 A ritual is a ceremony consisting of performing symbolic actions for a specific purpose. Rituals have always been part of organized religion, such as cleansing with water, lighting candles, bowing, sipping wine, wearing head coverings, and so forth.
Sumo Wrestlers bow at the beginning and at the end of their matches to show respect. In some Christian religions, the Eucharist and wine are taken to represent the body and blood of Christ. Candles are used in many faiths, especially in remembering those who have passed. Many experience comfort, as the flame is alive, glowing and warm. Read the rest of this entry »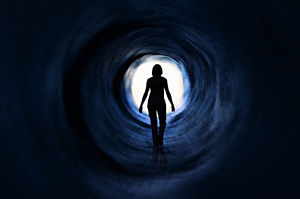 Catchy title, eh? Well, that pretty much describes exactly what happened.
It was a day just like any other. I was alone at my Arizona home, preparing to begin a psychic reading for myself, to look at my future. More specifically, I wanted to know where I would be living in 2013. I knew my mother, who lives in Indiana, was scheduled to have a colonoscopy that day, but it was not on my mind at the time of my reading.
As it usually takes more energy and focus to perform a psychic reading for myself, rather than for my clients, I was setting the mood with candles and incense, as I cleansed the energy in the room. I sat down, grounded myself, greeted my spirit guide, and started to slip in a gentle trance-like state – all usual for my self-readings. Read the rest of this entry »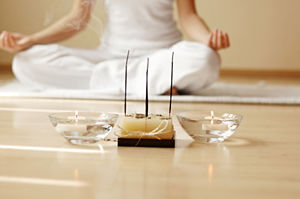 I used to get rather uptight about whether or not I was dedicating enough preparation time prior to seeing clients, both for psychic readings and energy healing sessions. That was until I visited a well-known elderly spiritualist, who lives in the countryside outside of Johannesburg, South Africa.
His words to me were, "You work with those on the other side, just like I do, but I feel you fret and think the preparation needs to be a lengthy process". He was right, I was anxious as to whether the prep time with my guides was ample before sessions began. "I just want you to 'set your intention' each morning before you begin," he concluded. Hearing him say that felt like a load off my shoulders. For me, keeping it simple was what I learned years ago in Alcoholics Anonymous, and of course it works. The main ingredient of successful preparation is after all the 'intention' to help others, and to open up to spirit working through you. Read the rest of this entry »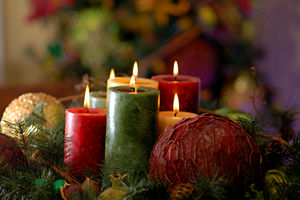 Both fireplaces and candlelight illuminate our holiday season. Both are also a part of both Pagan and Christian tradition at this time of the year.
Fire, in any form, is cleansing and traditionally utilized to get rid of past hurts, and mark new beginnings.
A red candle represents positive energy and passion. A green candle is more symbolic of harmony and peace. Also, a good candle to burn to purify and draw good fortune is a bayberry-scented candle. They are an excellent choice for holiday magic!
Another Pagan tradition widely accepted as a Christmas tradition is the burning of the Yule log. Originally burnt on the eve of the winter solstice, it honored the return of the Sun.  Read the rest of this entry »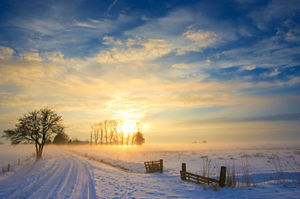 The Winter Solstice in the Northern Hemisphere marks the shortest day and longest night of the year, but it is never a time for despair. In the point of greatest darkness lies the spark of rebirth.
Many cultures mark the longest night in a sacred way, for they understand that from this point forward, the Sun's light once again begins to grow.
The Winter Solstice is a time for gathering in a settling into our inner selves for the long winter. It is an excellent time for reflection and practicing being in stillness. We can undertake rituals and meditations to honor the sacred quality of the cosmic darkness which carries all the energies of life, light, and magical potential. Read the rest of this entry »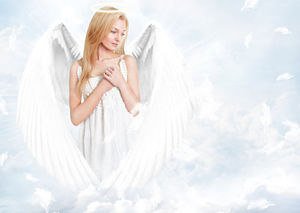 Just like any muscle or skill, our intuition requires regular exercise and practice in order to improve its strength and clarity. The following is one of my favorite ways to enhance angelic communication.
To get the best results from this exercise, begin by setting time aside throughout the week to practice tuning in to your Angelic Guides. It can be as easy or as elaborate as you'd like.
For example, you could decide to practice tuning in for only a few breaths in the shower, or you could set aside 30 minutes in the evening and create your own ritual with candles and meditation music. You could also do something in between, allow your creativity and schedule to dictate the level of your commitment. Read the rest of this entry »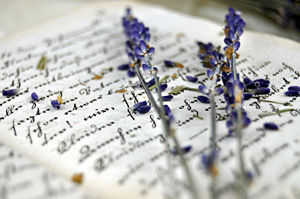 Automatic writing is a wonderful tool. Anyone can do it. It's simple and amazing when you first start out. The first time I did it, I was shocked and pleased that my hand moved without any effort from me.
Curious, I wanted to explore whether it was real, or not. I had my friends try it and the outcome was amazing. Over the years I have used automatic writing as a tool to help my clients during a psychic reading. The results have been phenomenal.
To start out, you must spread protection around you and I do this with a white candle every time I give a reading. Knowing I am in direct link with God and the Universe, I trust the Spirits that come through based on their information. But this is not all there is to it.  When I give a reading I keep a pen and paper nearby and when I feel that psychic 'nudge' I have it right there, to be the tool I need to give the best reading I can. Read the rest of this entry »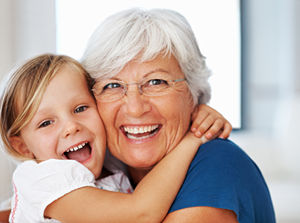 The popular television show Medium brought to the public eye the fact that a psychic does not live in a vacuum with her abilities. The workplace and the home are often the 'victims' of the efforts to help others that are the lifestyle of a psychic.
The working hours of the psychic may be long and erratic. The demands may involve great sadness, overwhelming joy, and just about every other emotional known to humankind. Anything and everything may affect psychic abilities. Psychics need understanding housemates.
A Different Type of Roommate
Every psychic is a caregiver. We act as a conduit for the energies we feel, see, touch, taste, or hear to the seeker. To better enable this process requires the psychic to recharge. Not all of us recharge in the same way. For me, time in nature or with young children recharges me. As a roommate, you will need to step aside and allow your resident psychic to recover. Read the rest of this entry »