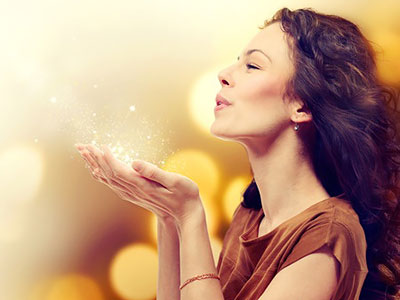 What does the word manifestation mean to you? Perhaps it conjures up images of those witches and wizards you heard about in fairy stories when you were little? I suppose for a lot of people it does.
Nevertheless, manifesting is a metaphysical art that can be mastered by all people. You do not need to be part of a select group or an adept in any way, shape or form. Anyone can put this inherent power to good use in their life.
However, before you attempt to change your life for the better by implementing the art of manifestation, there are a few things that need to be borne in mind first. Read the rest of this entry »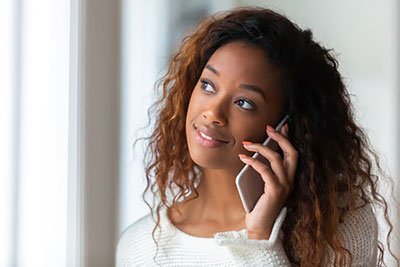 Preparing yourself appropriately for a psychic reading will help to clear the "cobwebs" away, so you can get the most out of the session.
Before your reading, choose a quiet place where you will feel relaxed and can be alone, free from distractions. Next, make yourself feel comfortable and focused with a little ritual. For example, you could dim the lights, burn a bit of your favorite incense, or light a candle. You could simply sit in a room where you spend most of your time at home, meditate, hold a rosary, or your favorite crystal.
Breathe and relax. Relax your hands. Think about your issues, and formulate the questions that you want to ask the psychic. Try to be as specific as possible. When you ask your question, your psychic will be able to tune into your energies much more clearly. Read the rest of this entry »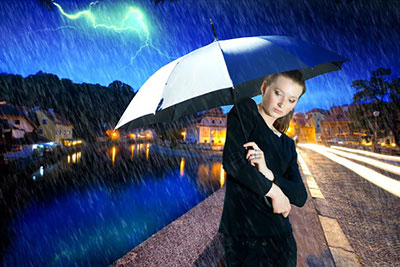 If you've been feeling depressed, in pain, or just out of sorts without quite knowing why, it may be that you've been on the receiving end of a psychic attack. Someone may be deliberately intending harm by sending negative energies at you, through fear, anger, or jealousy, or else it may take the form of an inadvertent 'side-swipe.' This may even come from people you care about! Whatever the case is, psychic attack is just as real and harmful as an actual physical assault. Most of us have been a victim at some point in our lives. Read the rest of this entry »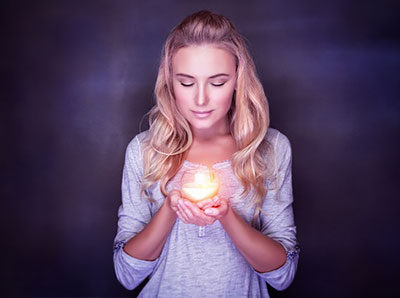 Certain rituals or daily actions can sometimes trigger a powerful memory. This just occurred as I was lighting some candles in my work area. The lighting of the candles prompted me to look for some notes I had tucked away relating to the flame of a candle, because for some reason my lit candles seemed to be demanding my attention.
Reading the notes took me back to a psychic awareness event I attended many years ago. A colorful lady, who made and sold her beautiful candles, gave an engaging talk at this get-together. She was passionate about the symbolism of the movement of the candle flame. She reminded her audience that as spirit affects the atmosphere around us, with anything from a gentle breeze to an icy chill in the air, they often also communicate with us by influencing the flame of a candle. Read the rest of this entry »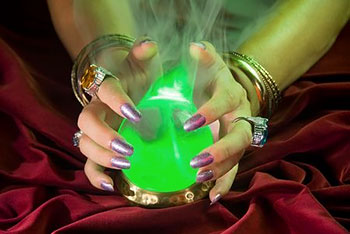 Before I opened psychically, after my second Near-Death Experience (NDE), I sought out a psychic reader to help me understand the confusion I was going through in a relationship. I was in love with man who was pushing me away. I was so desperate to have him in my life; I believed it would be forever! I felt a strong connection to him. So, I visited a local psychic.
During the reading, the "psychic" told me we would definitely be together, but that I needed some additional "help."  This so-called "psychic intervention" would involve a series of special candles, spells and meditations at a high cost. Since I was so desperate to get the man back, I paid her a lot of money for the help she offered. It took several months before I realized how foolish I was to have paid a scam psychic all that money, as nothing ever came to fruition. Read the rest of this entry »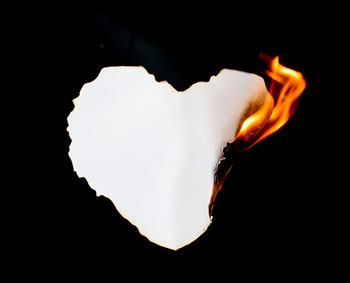 Spirit has taught me, from a very young age, that gaining closure with a person (where necessary of course) is imperative so that we can move on with our lives in a positive way. After all, we cannot possibly embrace our future without having effectively dealt with our past. There are three types of closure:
1. Natural closure that comes with the passage of time.
2. Direct closure that we may have with the person or persons involved and where love is concerned.
3. Third party closure when we meet someone else.
All well and good, you may be thinking, but it takes time to get that natural closure. Maybe your ex (or whoever) won't give you direct closure and you don't want to have to wait until you meet someone else in order to get it! But you do need a degree of closure now. Well, spirit recognizes this and offers the two following solutions which may be of benefit to all those who need to gain closure on someone and find forgiveness, and start afresh in the shortest possible time: Read the rest of this entry »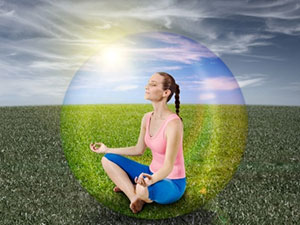 Anyone who lives in a big city knows that space is at a premium these days. And that's just elbow room. We seldom talk about our psychic space, which is constantly being bombarded. How in the world do we protect ourselves?
First and foremost, you need to have healthy boundaries. Each of us needs and deserves to have a safe place, a sense of self-worth, and protection from others. Think about what happens to a beach that is battered constantly by waves. It will wear down and eventually disappear. If you don't have boundaries, your very identity will be like those grains of sand.
Learning to connect back to the Earth and nature is essential to our well-being. This can be as simple as walking without shoes in a natural space, or by keeping plants in your living space. When we are separate from our natural selves, we lose perhaps the most important part of our soul. By walking in nature, you are literally reconnecting. Like a lightning bolt discharging energy when it strikes solid ground, you are releasing all the negative energies that accumulate in your body. Take a friend, or walk your dog if you have one. Read the rest of this entry »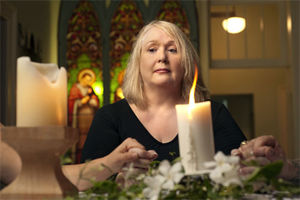 In the Fall of 1900, Galveston, Texas, was hit by a major hurricane. At the time it was the greatest natural disaster ever to occur in the United States. In the fall of 2008, it was hit with another one. In the fall of 2010, the Galveston Historical Foundation decided to hold a séance in the downstairs great room of its offices, in downtown Galveston.
Galveston's known history begins with its Native American tribes, sought out and revered by other tribes for their healing arts. Later, the natural port gave shelter to Spanish and French explorers, and was even home to the infamous pirate, Jean Lafitte. Galveston's shipping history brought waves of first Italians and Greeks to settle there. Later, it became the major port of entry for German, Scottish and Irish immigrants making their way to new homes.
Prior to 1900, Galveston was referred to as the "Wall Street of the West", because of the wealth, commerce and industry at its hub. It is also known to many as the most haunted city in the United States. Read the rest of this entry »