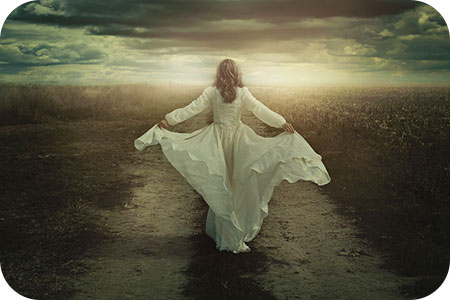 I have been receiving visitations from the very kind spirit of a lady for the past year and a half. Through automatic writing I was able to find out her name. Miss Emeylia.
She came by foot in her flight to freedom and was staying where I had found her, but ended up dying there decades and decades ago. There is the remainder of what was once an underground shelter in the basement of a popular restaurant, which I often frequented when I first saw and met her. She followed me home and has been here ever since.
I was finishing up doing a Tarot reading on the night before Halloween, before getting ready to do my Samhain ritual, when I caught a silhouette of Miss Em standing in the doorway of my living room. She was smiling at me and it looked like she had something to share, almost like she had a huge surprise or secret and was trying to keep it contained. She became more and more visible. She telepathically told me she was ready to move on. That she was ready to leave this place and go on to the next world.