Posts Tagged 'automatic writing'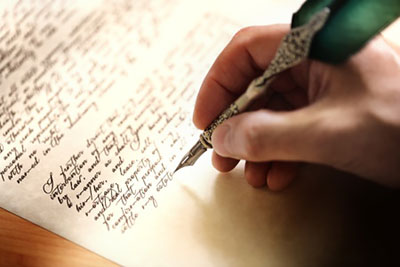 Many mediums and psychics make us of some form of automatic writing or psychography. Automatic writing is a form of channeling that helps psychics, mediums and healers to step outside of themselves and disconnect from their own feeling and thinking patterns, and receive spiritual messages.
I believe that all great works of music, complete books, and other forms of art, are all inspired by spirit in a similar way. Yes, not only do we receive answers to pressing questions, or receive spiritual insights through some form of channeling, but also significant art works, or even poetry come to us in this way.
Originally automatic writing was done using a planchette with a pencil and two wheels. The text a planchette produces can be tricky to decipher, and so a pen or pencil and paper became the preferred method. Spiritual practice always seems to keep up with technology and these days spirit writing using a computer keyboard has become equally popular! Read the rest of this entry »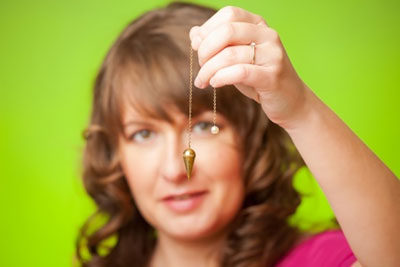 Automatic writing means writing without conscious thought and is essentially a way of channeling messages from Spirit and the subconscious. Instead of physically writing on paper, I personally use a pendulum and an alphabet chart. Some mediums write on paper, and others employ automatic drawing.
In preparation for a session with myself or a client, I first clear the energy in the space around me, my pendulum and my chart. Then my guides show me who is present by each moving the pendulum in a specific pattern that they have chosen. I ask permission to know the answers I seek. Very rarely have I been denied, but always for a reason. Usually either for myself or a client, it's because of thinking too much about the subject. Spirit is saying: "Stop It!" I call that "tough love." Read the rest of this entry »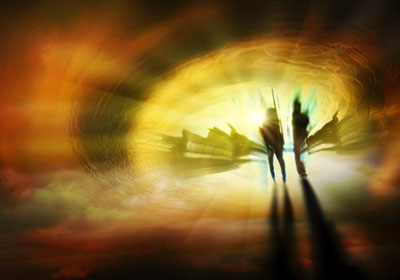 When we become silent within, we can enter into an alpha state that takes us into a deep meditative state. We don't force thoughts out so much as just allow them to come and go. In this altered state of consciousness we connect with a higher frequency, one of complete bliss and sense of spiritual connection.
If we set an intention, while going into such a meditative state, we can have a 'line in the water' to connect with our loved ones who have crossed over. I have helped many clients connect with their loved ones after their passing. I often share with them some simple things they can do to open the door for an opportunity for their loved ones to come through. Read the rest of this entry »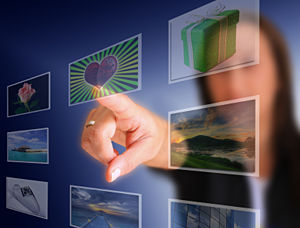 We have all read those inspiring quotes about finding your passion, and living your best life doing what you love. It is however sometimes not that easy for all of us to really know what we are meant to do. This is where psychic readings can be useful. An intuitive can often tell right away what a person would be good at or what would make them happy.
Life can become cluttered with negative emotions, such as worry, tension, fear, depression and anxiety. Sometimes it can be chemical, something hormonal, and sometimes it can be because we are going against the grain and stuck in lives we dislike and jobs we don't enjoy. It creates dis-ease and makes us feel like our life is a cup half – void of joy.
One way to find your passion is to write down the things you enjoy. What makes you happy? What makes you feel like your vibration is heightened? What resonates with you in this world? Really think about what you would love to do to help people, because that could reveal your life meaning, joy, and purpose. Read the rest of this entry »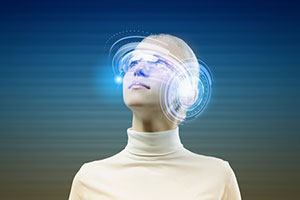 It really is no surprise, at this time of great spiritual awakening on Planet Earth, that the Internet has surfaced as the most powerful communication tool in modern times. With just a few key strokes we can search for virtually any subject and get immediate answers.
Usually we think of the Internet as a great technological advancement, but there is a universal law that states, "As above, so below." Could the technological phenomenon of the Internet simply be a material manifestation of what is happening spiritually all over the planet?
As humans are searching more and more for answers to the meaning of life, stretching their brains more and more to accommodate the ever expanding wealth of knowledge, the Internet continues to grow. Read the rest of this entry »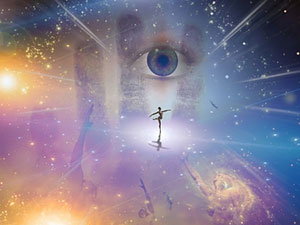 Each of us came to this particular existence for a reason pertinent to ourselves. Regardless how we arrived – whether it was with the help of a sperm donor, magical manifestation or the landing of a spaceship – we all had a valid reason for coming to this plane of existence. In other words, we have all of us agreed to a Soul's Contract.
We come for a variety of reasons: some to teach; others to heal. Some may have come to sway the masses, for better or worse, such as Ghandi or Hitler. Then there are those who only came to observe, while others came to understand and feel the different emotions of being part of a group, perhaps in a family setting or as part of a work group. Read the rest of this entry »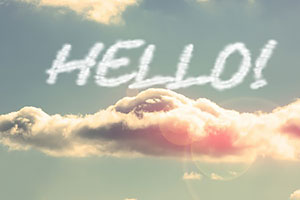 Do you feel that your guides are helping you to connect with your soul or higher self on a daily basis? If not, it is most likely because you are not asking. Our spirit guides do not come to our aid without being requested. We must pray and ask for messages or signs.
Spirit guides communicate with us in many different ways. They speak to us through our intuitions, our senses, our dreams, as well as during readings and channelings, and through signs. All things in the Universe are capable of serving as a communication from Spirit Guides. To gain access we must simply believe and become more aware. Read the rest of this entry »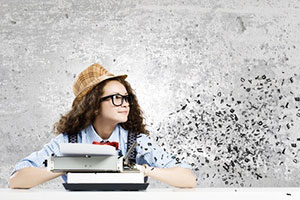 I have been doing psychic readings now for many, many moons. A favorite piece of advice I have been sharing with my clients over the years is to write stuff down when you are stressed. Just get it on paper, in any way, shape or form that you can!
When you feel depressed, distressed, angry or anxious, simply grab a pen or pencil and express how you feel. Write a letter, or some poetry, post your thoughts on the Facebook, or even blog about it. Expressing feelings in written words can be a huge relief and allows you to get them out of your system and release toxic emotions.
When you write how you feel, you are also letting it go. Many clients have expressed to me that they actually feel lighter and less stressed or anxious after writing a note to God or a short poem. Read the rest of this entry »