How To Receive Your Own Spiritual Messages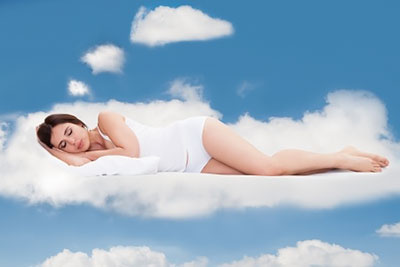 There are many gifted people who are successful in making contact with spirit via mediumship, card readings and other forms of metaphysical practice. But spirit also wants to come to us directly by making contact in two rather subtle ways, namely via our intuitions and via our dreams.
Intuitions
Should you be needing to know about something, whatever it may be, or seeking spiritual guidance in any respect, following  this advice may be greatly beneficial to you. You need to be in an "open" state to become more sensitive to spirit. Spirit will then implant a "knowing" in your conscious mind right out of the blue.
Intuition is your soul's perception ~ Compton Mackenzie
You may wonder why you are thinking it and where it came from. Well, it came from that "other world" to help you in this one. Furthermore, spirit should speak to you in a voice similar to your own so please listen, when you hear it, as it should assist you greatly!
We are usually most open to receiving these intuitions when we have connected with nature, or chilled out by whatever sensible means; when we are by ourselves (imperative); when there is no internal chatter (you are not questioning if, why, when and what should I do); and when your focus is on something completely different.
Spiritual Dreams
First and foremost it is important to note that there are three different kinds of dreams. There are dreams that rarely make sense, i.e. they are just a by-product of all the information we take in on a daily basis. Other dreams are merely a reflection of either our fears or desires. But then there are dreams that carry a spiritual message.
How then do you differentiate your dreams? Simply ask yourself these questions:
1. Is your dream colorful and almost like reality, i.e. you particularly feel it is real?
2. Do you sense real emotion, e.g. love in your dream?
3. Is your dream becoming more and more repetitive each and every time you experience it, i.e. more intense in every respect?
If you say yes to any, or all of these, then it is highly likely that you are experiencing a dream in which spirit is trying to contact you. Furthermore, the more intense and repetitive your dream becomes, the sooner, time wise, the event may happen.
Dreams are illustrations… from the book your soul is writing about you ~ Marsha Norman
Dream Symbolism
It is also important to note that our dreams very often contain a lot of symbolism and it is a good idea, therefore, to know what some of the symbols actually represent. Here are a few examples:
Angels – These are very symbolic of someone guiding us and pointing us in the right direction.
Babies – Dreaming of babies can be very symbolic of the need to be nurtured and loved.  Furthermore, they can be very indicative of a fresh start in life.
Clothes – May be very reflective of how we wish to be perceived by others. For example, if in your dream you see yourself in raggedy and dowdy attire, this is symbolic of you perhaps feeling tired and not looking your best. On the other hand, if you dream about being in fine and grand clothing, this may indicate that you feel others are seeing you in a very positive light. Should you dream about changing your clothes, however, it may indicate changes in your personal life.
Death – As strange as it may seem, if you dream about death it can be a positive sign. This is because it is not symbolic of death as we generally see it, but more an ending of a particular situation. It is very often significant of a new and positive start.
Money – Tends to be very symbolic of the need for self-esteem, whereas exchange of it can indicate that changes are due to take place in one's life.
Rainbows – Can be very positive, in that they are symbolic of reaching a desired end result, as well as peace, joy and love.
Should you ever have a dream that is bothering, or perhaps you aren't sure what the symbolism behind it means, then I will be more than happy to take a look at it for you on Psychic Access, in order to decipher what the spirit world may want to convey to you.

About The Author: Lucinda

Lucinda is a highly trained Intuitive and Empath, living in a beautiful village in North Yorkshire, England. She possesses the rare gift of understanding a client's personal pain and has been through many challenges, herself, which has only made her stronger! It is both her calling and her happiness to help those in need. And whenever she needs a little help herself, her Guides are always there to assist in her development and provide clear interpretations for her clients. Prediction has always been a great tool she could count on to accurately foretell events, but Lucinda also draws on her expertise with Dream Interpretation, Numerology, Angel Cards, Law of Attraction and Life Coaching to provide full and detailed solutions to any problem. A member of AMORC and Beyond Freedom Evolution, she provides inspiration, education and personal support for spiritual development. If you'd like answers or want to attract your desires, you can find Lucinda at PsychicAccess.com.


This site uses Akismet to reduce spam. Learn how your comment data is processed.