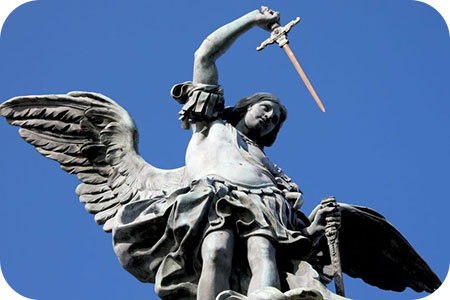 Archangel Michael can bring love, light and protection into your life. One of his many roles is to help release worry and fear so that you can fully embrace all of the light and love that the angelic realm has to offer you!
Fortunately, Archangel Michael is very easy for us to communicate with, as it is his job to aid humanity directly. He also connect with us via the energy of the Sun and he is one of the Archangels that is positioned closest to our physical reality. Michael is also the overseer of clairaudience, as well as the governor of all the guardian angels.
Should you be seeking a more exciting life, full of passion and fun, then you certainly need to call upon Archangel Michael. By connecting with him you will become the beneficiary of his loving support and guidance throughout your earthly experience!