Isolation Is An Opportunity For Deeper Practice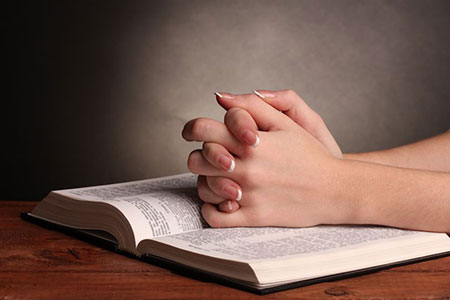 In the challenging circumstances we are now facing all over the world, many people are facing a period of self-isolation, social distancing, and even quarantine, in the interest of public health. Despite its impact on our lives and economy, a lot of good can also come from this, as it can be approached as an opportunity for spiritual retreat and inner growth.
In many spiritual traditions, solitude and isolation is actually considered essential. And it is not a spiritual practice reserved only for gurus, monks or initiates. It is in fact recommended for everyone to spend some alone time with their thoughts, and their spiritual practice.
Now, I am not talking about a luxury weekend retreat somewhere, on a sunny coast, in the mountains, or in a quaint monastery with beautiful gardens and amazing food. That sort of thing you can do any time of the year, and simply call it vacation!
Isolation is the doorway to an internal practice that leads to a more stable, fulfilled life, among other things. Why more stable? Because everything that we do in isolation, even if we are living with someone else, resonates in our mind in a much deeper sense than usual. Of course, if you do live with a partner or family, there is also the option of doing these practices together, but solitary is usually best.
If you regularly meditate, or pray, or repeat mantras, alone and without distractions, you will feel the powerful 'echoes' of those practices energetically. This is true and easy to see, as long as you do not turn on the TV immediately afterwards. I call this a deeper practice.
It is only when we silent the blaring sounds of our daily existence that we can finally hear the whispers of truth that life reveals to us, as it stands knocking on the doorsteps of our hearts ~ K.T. Jong
But what can you expect from such a deeper practice?
Truth
The first thing that you will find is that meditation or prayer go hand-in-hand with silence and solitude. And in that silence and solitude there is a lot to find out about your current life: what you like, what you want to change, what you really need to change. It is all there, suddenly, out in the open.
Liberation
Solitude is also an opportunity to notice if you have a burden. Maybe you are attached to the past, or you are holding on to something (or someone) that is not longer meaningful to you. It might be a difficult realization, but it´s okay to become aware of it, and do something about it later. Awareness is just the first step.
Discipline
Everyone has a routine they adhere to every day. And mostly we multi-task to do several things at the same time, such as eating, checking our phones and watching the news. But that is not a useful routine for a better life.
There are many ways of looking at what is a healthy routine, but let's start with this idea: a disciplined mind is a true servant of your spirit. You can do all sort of practices to free your spirit, but if your mind cannot follow your orders, you are stuck in having experiences that lead you nowhere.
Any spiritual practice implies a resilience that is born out of a disciplined mind, a mind that does not need shiny toys one after the other, but that can direct its attention according to the need of its operator. And you are the operator, or the slave of its whims. I would not aim for a very difficult spiritual practice, just a constant one, and a good silence to 'brew' it.
The whole value of solitude depends upon one's self; it may be a sanctuary or a prison, a haven of repose or a place of punishment, a heaven or a hell, as we ourselves make it ~ John Lubbock
Clarity
Meditation or prayer is at the core of spiritual or psychic development. Shaivism, one of the major traditions within Hinduism, for example recognizes the siddhis, or extraordinary powers of the soul, developed through consistent meditation and spiritual discipline.
There is a clarity that seems to permeate our reality, that wasn´t there before, when we engage in a deeper spiritual practice. However, it is not reality that becomes more clear, it is our mind that opens to it, and does not linger in its own 'noise.' And this is can be life-changing.
Time spent in silence and solitary spiritual practice can trigger a whole new life, and a solid grasp on spirituality on which to build on. Make the most of your time in isolation.

About The Author: Paul

Paul is literally living his dream, counseling others from a bustling neighborhood in Buenos Aires, in the very place he dreamt of living as a boy. Born with a Clairvoyance that he desired to explore further, he developed his gifts as an initiate of a prominent esoteric school, studying under the tutelage of a Master who helped him to tap into the Divine Presence through Tarot and the Runes. Paul studied the Qabalah and Ceremonial Magic and founded a research group with some friends, which focused on applying spiritual principles to everyday life. For over twenty years, he has shared his talents and knowledge with others, becoming a sought after teacher as well as a highly valued Intuitive counselor. If you would like the deeper meanings of your situation revealed to you and are willing to journey with him down a path that will give you clear answers and fulfillment in your life, you can find Paul at PsychicAccess.com.