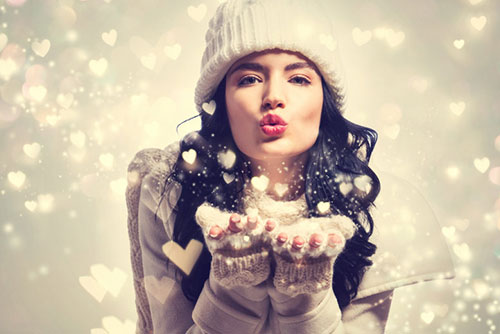 As we approach winter in the northern hemisphere, let us be inspired by the seasonal change. Look around and observe nature as it prepares itself for a period of dormancy that leads to renewal and rebirth in the spring.
Change is the catalyst for growth in our lives. Some choose to think of winter as an unpleasant, 'lifeless' time, but in truth it is a golden opportunity to connect with the deeper realms of our mind and soul.
Embrace the profound stillness that this season offers and use the longer nights as opportunity for conscious self-reflection. Sit with this stillness and claim your majestic place on the sacred throne that was created solely for you.
Take back your personal power from the turbulence of the outer world and allow the chatter to grow quiet. Trust that in the midst of your most pressing thoughts and that which nags your soul, there is the Divine right path to oneness, healing, balance, peace, reconciliation, spiritual recognition, and soul empowerment.
Along with the obvious holiday cheer, this is one of the many gifts of the winter season; connecting to the eternal flame of the universe that shines on each of us.
As I ponder the personal changes I wish to embark on, I am reminded that nothing new can happen without letting go of the old. Many years ago, a dear friend implemented an annual winter ritual of clearing her closet of personal items she no longer desired. This is always performed just before the New Year.
I recall asking whether she was maybe acting too hastily in letting go of some of her prized possessions, as some of the discarded items were relatively new. She responded that she was creating space for new gifts to enter her life, while passing the old on to others who might be blessed by receiving it. My friend essentially spoke of recycling her blessings, a concept that was new to me at the time.  And in doing so, she created a special karma for herself that opened the path for new delights to enter her life.