Reclaim Your Dreams In 2022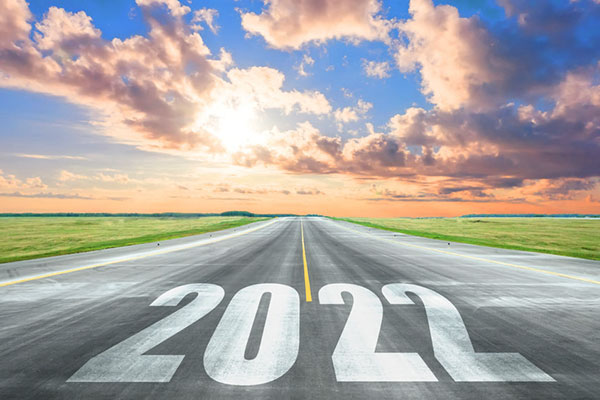 As we welcome 2022 today, let us cast off the heavy cloud of doubt and hopelessness of recent times and rise to reclaim a life of peace, health and happiness.
No matter where you are in the world, we have each experienced much uncertainty and trauma over the last two years. The global biological crisis that continues to plague public health everywhere has proven to be difficult and even devastating for all of us in various ways. For some oof us there has been intense loss, sorrow, and grief. Some of us have merely felt stuck or trapped, others emotionally drained and world-weary.
Some of us have utilized this period of uncertainty to forge a stronger relationship with Spirit and have found a more meaningful, mindful approach to life. My personal circumstances led me to embrace gratitude at every level of my life. I have become deeply thankful for everything in my life.
Metaphysically this challenging period in world history is symbolic of the great change that each of us is called to make in our lifetime. In believe the fact that our glorious planet has become environmentally polluted and desecrated by humanity set the tone for the present pandemic to emerge. Our species now reflects the state of planet upon which we exist. Indeed, both our species and the place we collectively call home are now in dire need of healing.
Many spiritual traditions teach that each of us has the innate power to transform our world through our dynamic personal energy that springs forth from a greater universal presence that is known to many by different names. For some this profound source of energy may manifest as an increase in purposeful prayer or meditation. For others this stream is a continuous movement of spiritual light that transmits to every corner of the world, a bold gleaming light that knows no boundaries.
Everything you do counts forever. You are an expression of the whole process of creation; you are a co-creator ~ Barbara Marx Hubbard
This amazing light can reach the darkest crevices of the planet to spring forth new life. It can also penetrate the dreariest of hearts. This light is love and it has the power to transform all and everything.
Each of us has full access to this 'love light' to redirect our individual paths, as well as our collective world with love. If we begin this year by removing the sense of hopelessness permeating our world today and replace it with the universal power that shines brightly on each of us, wee can find our way back to a world of hope, health and wholeness.
As you decide how to live your best life in 2022, affirm that you have the tools that are necessary to forge the growth that you desire. Trust Spirit over the fearmongering rumors, conspiracy theories and social medial news feeds. Affirm that your dreams are more powerful than mere trends and news opinions.
As you embark today on the next amazing year of your life, remind yourself that you are an empowered spiritual being who cannot be defined by lack and fear. Be nobly determined to rise above the storms and manifest the magnificent life you are destined to enjoy on the big blue planet Earth that we all have the power to heal. May 2022 be a transformative year that challenges you to find your best self ever.

About The Author: Shawna

Shawna lives in the American Southwest and is a third generation Spiritualist and Clairvoyant. She recognized her own gifts at a young age, fully embracing her calling as a Clairvoyant, Medium, Spiritual Astrologer, Tarot Reader, Aura Reader, Water Reader, and Healer, training under the tutelage of some truly gifted mentors. Shawna utilizes her natural psychic gifts to help individuals navigate through personal challenges and discover the higher manifestations of their life paths. She's provided positive, spiritually responsible, and ethical readings in-person, over the phone, and online, and has read for clients in Los Angeles--at psychic fairs--and at the Crystal Gaze Spiritual Center, in Lakeland, FL. She is also a trained practitioner in Clinical Herbalism (University of New Mexico), Ayurveda Medicine (San Diego College of Ayurveda), and Reiki. Shawna has channeled messages for political leaders, celebrities, and has accurately predicted the outcome of national campaigns, as well as a big career opportunity for a talented actor that resulted in a Tony Award! If you'd like an enlightening and empowering, full-spectrum of guidance, you can find Shawna at PsychicAccess.com.