Take Some Time Out To Embrace The Silence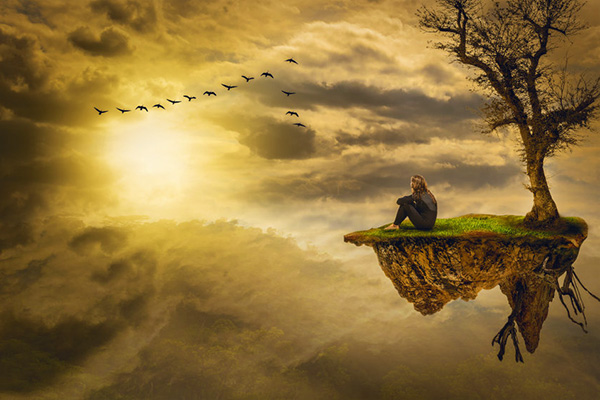 I see now, more than ever before, parents busying their children with this and that sport, and this and that activity. I sometimes wonder if they ever have time to just be children.
I see how fast time flies these days and I think we actually make it go by even faster by overloading our lives with so much activity. We over commit ourselves way too much. I have been carefully watching my world lately, and I have seen the busy lifestyles of my friends and family. I see how frantic everyone has become. Such a commotion!
I find it disturbing how we over-busy ourselves and our children, and our lives. We really miss out on what I deem as the 'finer things'. We need to get that connection back. It's never too late.
We need to take it down a notch. I understand there are things we have to do – go to work, pay the bills, chores to do, people to see. Sure, I get it! But there are those additional things that we sign on to do when we really shouldn't, or don't have the time for, and when we do it has a domino effect. Chaos. Anxiety. Stress.
We need time to unwind more, and not just when we give ourselves six or less hours of sleep. We carve time out for our kids and for our friends and family, and often there is really no time left for a few blissful moments of silence. It's in the silence that we can know ourselves and truly learn to live with a glass half full mentality.
We are filling our days with so much unnecessary activity these days just to keep up with the Joneses. What is wrong with staying home once in a while? I think staying at home is underrated. I don't know about you, but home is where my yoga mat has its place and I don't have to pay a gym membership to be active in my own home. It's also where my library is, and my family, and most of the things I love and enjoy.
Rest is not idleness, and to lie sometimes on the grass under trees on a summer's day, listening to the murmur of the water, or watching the clouds float across the sky, is by no means a waste of time ~ J. Lubbock
Sure, it's great to go out and enjoy the outdoors. However, I believe we need to take back our birth right and that is to live peacefully and not have to spend money to find that bliss. It has been here all along, just waiting for you. It's okay…give it a try…I bet the cat or dog (if you have one) will thank you too. Your pets would love it if you spent more time at home.
Embrace the silence, your home and your family, and create something that truly matters and lasts. I challenge you to unwind and see if time doesn't seem to slow down just a tad if you just stay at home more often. Trust me there's nothing wrong with it and it's actually quit enjoyable.

About The Author: Moon Goddess

Moon Goddess is a third generation empathic healer and seer. She started to give healing readings to people more than 20 years ago. She has always been interested and studied all things metaphysical from a young age. Being hypersensitive she can feel and see things before they happen. Utilizing the Tarot, and with the help of her Guides, she is a source of support for many people all over the world. After he passed over, her grandfather kept his promise and came back to say goodbye and gave her the most amazing experience. Moon knows there truly is a Heaven, and it is wonderful! Sharing her experience has helped many people after they have lost someone, or anyone experiencing some form of grief. Get a reading with Moon Goddess now at PsychicAccess.com.