The Value Of Prophetic Predictions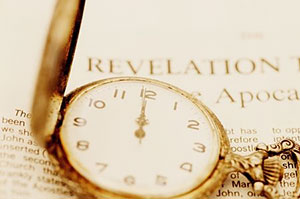 The next major lottery winner will be in Pittsburg… The next riots will occur in Alabama… In six years we will face a major global catastrophe.
We are being given these predictions for a reason. They are to help us understand that the Universal Forces can see at any given time where we are headed, and while they cannot interfere, they are hoping if we are shown what is about to transpire, especially if it is something that is going to bring us grief, maybe we will start taking the appropriate action to ward off some of the harm.
It can be extremely frightening to experience these visions. However, we must be courageous enough to accept what we are being presented with and find within ourselves the ability to let others know what is about to occur.
I was not predicting the future, I was trying to prevent it ~ Ray Bradbury
There is a tendency not to honor these predictions, not only because we are unwilling to acknowledge that our lives could be forced into a great upheaval, but the fact that we now need to take action of some sort. This is our biggest obstacle.
For those of you who also receive predictions, I can certainly relate to the jarring it creates inside of us to see with our own eyes what is about to occur. However, we must continue to encourage each other to share what the Forces are willing to show us. After all, this is totally in our best interest at the least, and the continuation of our survival at best.

About The Author: Kitty

Kitty is a Canadian Intuitive, born into a large family of clairvoyants and clairaudients. A local celebrity, she's been giving accurate predictions in her paper for over fifteen years now, and is often called upon to lead séances and provide readings at Psychic Fairs in Vancouver. A trained counselor, she combines her natural Gifts to detect blockages at their root, and provide detailed psychic information and practical advice for success and happiness. She's helped locate missing items and people, has communicated messages from loved ones who've passed on, and communicates with two Sacred Celestial Beings who are unerring in the startling information they provide. If you'd like to connect with this remarkable Intuitive, whose talent spans generations, you can find Kitty at PsychicAccess.com.