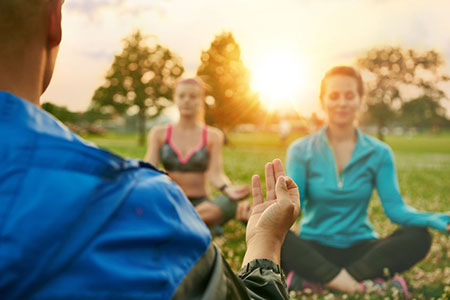 Your life path was designed by you and your guides, for you to evolve as a soul. This means everyone is on a spiritual path, whether they know it or not, and whether they believe in spirituality or not. We do not 'have to' consciously work on ourselves. Life is the ultimate teacher, and you will learn what you came here to learn, one way or another. Whether you learn well, or your learning is average, or if you don't learn much of what you came here to learn (and have to come back for a do-over) life and life circumstances will teach you.
How much and how well you learn is completely up to each individual. If you decide you want to consciously work on yourself, that does not, in and of itself, make you a better person or more advanced than others. What matters most concerning a choice to do conscious work on yourself is how you take on the work and the energy behind your choice.
If you think you are broken, or you want power and prestige, your work on yourself runs the risk of being inauthentic and even abusive towards yourself. Choose to work on yourself because you are unhappy in life, or something, some energy, is 'nudging' you to learn more regarding self-mastery and being an authentic being, living with integrity, morality and ethics. You might want to read Awakening Loving-Kindness by Pema Chodron, as a starting point to better understand your choices regarding doing conscious work on yourself.