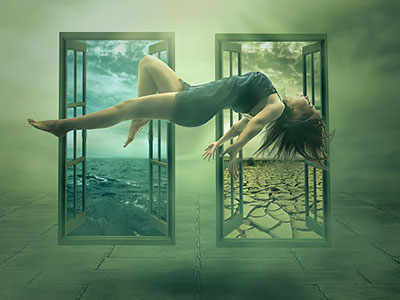 Astral projection is a natural occurrence for every human being. Whether we realize it or not, we do separate from our physical bodies every night during the dream state. This is the reason why we sometimes awake feeling more tired than when we went to sleep. Some nights we are more busy during our sleep, visiting other souls and working on special projects, than during our waking hours.
How is astral travel possible?  Basically, there are seven bodies that make up our complete self. First, we have a dense physical body. This is our human flesh and bone body. This in turn is connected to our Etheric body. I believe that the Etheric body attaches us, at certain body points, to the physical body. This is the body that is often seen by psychics at the point of death of the physical body. Read the rest of this entry »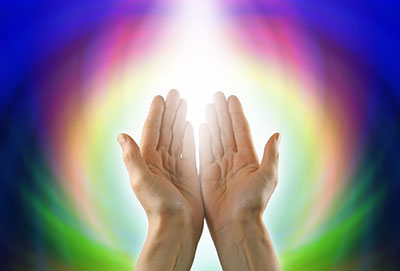 There are seven spiritual paths, or the Seven Rays, that each one of us travels on. This goes on throughout our various incarnations, and spirit life, again and again, until we finally reach back to our Creator Source, or God.
We ultimately come full circle, after we start out as divine sparks of pure spirit energy. We then become enclosed in flesh bodies, experiencing all of the hardships of physical life, until the death of these bodies and returning to spirit once again. We reincarnate again, and again, to purify our spirits, so we could be next to our God Source, and achieve total eternal Bliss.
During these incarnations we work our way through the Seven Rays. I learned of the concept of the Seven Rays by studying the books of Alice Bailey,  Elizabeth Clare Prophet, The Ascended Masters teachings, and The Aquarian Foundation. Read the rest of this entry »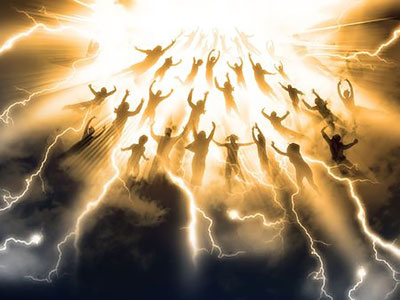 The astral world, in all reality, is not somewhere "out there." It is right around us all of the time. People ask, where do we go after death? I believe we stay right here where we are; our soul, or spirit (I like thinking of our spirit as being pure mind, energy, consciousness) merely transitions to a higher realm of existence in this world.
There are seven basic bands of energy, which we call "astral," that surrounds the earth reality. The first band is earth itself, or the physical plane. This is our current world where we are living in our physical bodies, having our human experience.
The second band is the lowest of the astral world. The third band is the intermediate of the astral world, and the fourth band is the highest of the astral planes. I think most of humanity, ends up living on the third and fourth bands for a while. Read the rest of this entry »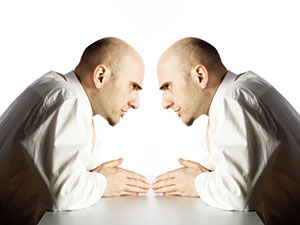 Bi-location is a lesser known psychic ability which enables one to be present in two locations at the same time.
The paranormal phenomenon of bi-location, psychic projection and doppelgangers involves the person appearing in solid form, as well as their double in ghostly form in another location. The double has been reported to "act strange", and does not acknowledge others when spoken to. This has been experienced by many people and even has been practiced by will according to some reports.
The concept can be found in many of the major religions of the world, as well as in occultism. Bi-location has also been practiced by magical adepts for centuries and is mentioned in texts on mysticism, spiritualism, and Theosophy. Read the rest of this entry »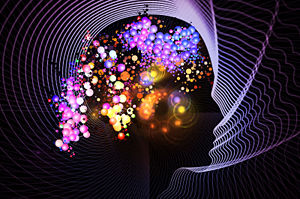 Saint Germain is the Great Alchemist of the Universe. He teaches us that there is nothing wrong with creating what we desire, as long as it is in harmony with eternal Law and cosmic principles.
According to the guidance of Saint Germain there is nothing wrong with having a Divine Source of supply to meet all of our needs, but we should be constantly humble, and grateful as God places within our hands the Key to control natural forces. It is a law that we can draw forth from God – every good and perfect gift of all our daily needs.
We do not always see the results of our alchemy immediately, because we are not in the Garden of Eden anymore. We are now outside of Eden, and subject to the idea that we earn our daily bread by the "sweat of our brow". Our alchemy of what we desire is slowed down. We do not receive what we desire instantaneously, like magic, but we receive what we want through meditation, visualization and physical work, as we apply ourselves directly to our projects. Read the rest of this entry »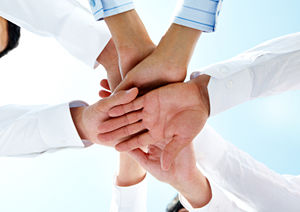 It seems like every day is a psychic adventure. From the moment I wake up until bed time my brain is working psychically. Except sometimes, when things do not go according to plan – then I know something must work out karmically.
My health has not been good lately. It is funny, with my illnesses; I never expected them to come on like this. When I was younger, I was always healthy as a horse, because I was a dancer practicing three or four hours every day. I also did readings, and I waitressed for breakfast and lunch in restaurants. I was very strong and active, and for many years there were no sick days for me!
My mentor, Grace Cade, was a psychic and also a healer. She looked at me one day and said, "Go and see a doctor, because I see a blockage inside of you." At first she said it looked like the problem was with my heart, then she said it is the gallbladder. I was not sure what to think, but she turned out to be right thirty years later! Read the rest of this entry »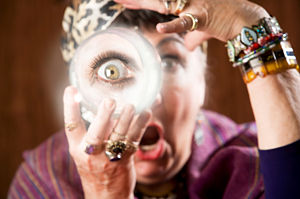 I admit to sometimes wondering if there is a niche in my business for what I do – as I would vehemently contest that I am not a psychic. To me this title conveys a few meanings and stereotypes – and I do not fit any of them. I am of no particular culture with a mixed heritage. I do not believe in Crystal work (and in fact do not agree with their use as they are an environmental heritage and not an essential tool. One Crystal can take a few million years to grow).  I do not believe in sorcery or witchcraft. I do not believe in controlling people or being controlled by people and magic.  I do not have to use any tools, except when clients wish for predictions. I do not advertise making predictions as I am not comfortable with taking a person's power away or giving it to them. I do not wish to 'mess with karma or decision making'.  Strictly speaking, in theory – as we are all telepaths – am I as a trained empathy or telepath, any more 'psychic' or just more experienced? I do have dreams that are prophetic – but I study my clients' dreams and they can be too. Read the rest of this entry »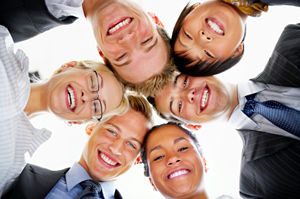 We live in a strange world where we place so much importance on who we know, what we wear, what we drive and (as silly as it sounds) our appearance.
Instead, we all should be placing more value and importance on how we treat one another, and not be so judgmental. Not to mention all the distractions created by technology. It is very hard for anyone to be truly Christ-centered in today's mad world.
Living in a holy way, like the Saints, is almost completely out of reach these days. The Saints got it right first time around, and they are an example of how to live a selfless, God fearing and a 'do unto others' kind of way.
We will ultimately be held accountable for every thought, word, action and deed. I think it is very egotistic to think that all that is needed is one time around and then 'ta-da', you get granted entry into Heaven. Just for going to church and believing? Never! Doesn't work like that. Think again. Read the rest of this entry »