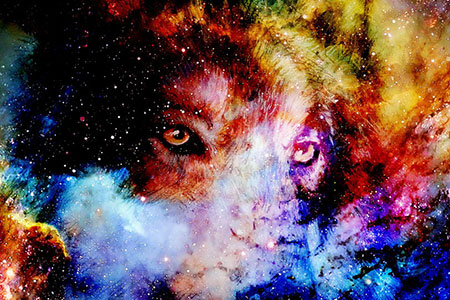 Here we go again…I can feel myself starting to transform. The shapeshifting is always an uncomfortable sensation at first, but just for a very short time. After that, I only feel the pleasant sensation of growing much stronger than my human body. All of my physical senses become heightened, as well as my psychic senses. For I am a powerful, prenatural being… inexplicable by natural means.
Most of mankind will never believe that we actually exist. We are the shapeshifters – a very special group of inter-dimensional beings. But we do co-exist with you in this world and we have a special mission: to watch over the creatures of Earth and offer them protection when needed.
After my transformation is complete, I find myself being drawn to the creek – a small inlet of water that leads to the majestic Long Island Sound, a tidal estuary of the Atlantic Ocean, located between Connecticut and Long Island. There is a special tree there that I love sitting under. It is fun to meditate and relax there.
This time, I meet here with my special friend, who is also a shapeshifter. He takes on the form of a large, grey wolf. Occasionally, we join forces, when we have something of great importance to attend to. Today is one of those times. We always keep track of our special animal friends, when they are left outside to fend for themselves. We take care to ensure that they are in places of safety, and we make sure that they are well-fed.
My wolf friend has summoned me telepathically, after using his psychic gift of smell. When he greets me, I can immediately tell that something is bothering him. "I am glad you showed up tonight," he says. "Have you noticed that lately we seem to be having less and less of our animal friends around?