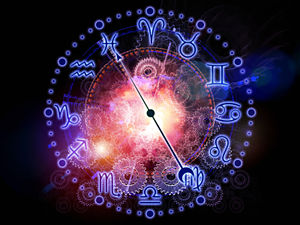 This is the Age of Aquarius, according to many believers. Or is it? When, exactly, will the Age of Aquarius begin? And when will it end?
These questions evade answer, due to the complex mathematics involved. Simply put, nobody knows when the Astrological Ages begin or end.
Why? Well, the answer lies in one very special phenomenon – one that was evident, amazingly enough, to the ancients. This phenomenon is known as the precession of the equinoxes. It's a "precession" instead of a "procession" simply because the celestial movements involved are going backward, and not forward. We're not moving from the Age of Aries, to the Age of Taurus, to the Age of Gemini. We're moving backward, from the Age of Taurus, to Aries, then Pisces and finally, Aquarius. Read the rest of this entry »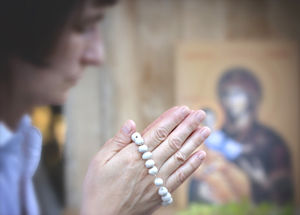 Humans' perfectionist tendencies arise in all forms of study, application and discipline.  This is most apparent in spiritual endeavors. This is as yet an unproven voyage or ascension that people of all cultures seem to believe in. This serves to help us survive reality, survive loss and connect with loss in a more positive manner. Many people have respected their ancestors and still do perform rituals. These caring gestures can be uplifting but also estranging, jettisoning us into a world that we can only dream of, never touch and only abstractly understand.
The ascension process has many pitfalls and points of despair. It is as if the common theme in all ascension is some form of penance, suffering or denial of the physical body. This denial to me is somewhat unnatural and can be taken into forms of zeal and eventually political extremism that has no benefit except for the illogical conclusion that one will be assured a safe place in paradise. Read the rest of this entry »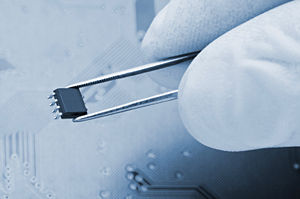 There has been talk about the microchip for many years. It was said to be a small microchip inserted into people's hands for a tracking device, which is now finally coming to a reality. There has been talk about this microchip to be released in 2013. Are we ready for this? We have been without microchips for all this time, why do we need them now? What does this mean? Is it the end of days?
Nobody is able to see the actual end of days or whether there will be an end, but in reality we all need to be prepared for what's to come. Regardless of religion, or beliefs, the mark of the beast is mentioned in the Bible. It specifically says, "Also it causes all, both small and great, both rich and poor, both free and slave, to be marked on the right hand or the forehead, so that no one can buy or sell unless he has the mark, that is, the name of the beast or the number of its name. This calls for wisdom: let the one who has understanding calculate the number of the beast, for it is the number of a man, and his number is 666″. Read the rest of this entry »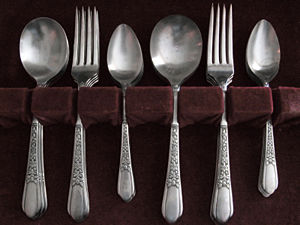 At the time I was writing the first story about my mom's silverware, I was trying to figure out what became of it. It cannot simply have disappeared? So, this time I did some research to see if other people also found that heirlooms would go missing that was handed down to them. And after talking to several people I came to the conclusion that for many of them items were also misplaced, or they had forgotten where the item used to be. Now, in my case we are talking about cheap silverware, not an expensive ring or ornament.
Where I live we have lots of farmland, but we also have many counties around us that offer festivals and fairs. Living out in the country it not as boring as one might think. There is one event my wife and I go to every year that has great food and many interesting vendors to browse, where you don't mind spending money. As we were walking around, I noticed they had opened up an additional street, because the fair was bigger than previous years. Read the rest of this entry »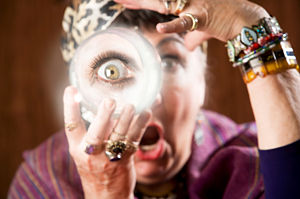 I admit to sometimes wondering if there is a niche in my business for what I do – as I would vehemently contest that I am not a psychic. To me this title conveys a few meanings and stereotypes – and I do not fit any of them. I am of no particular culture with a mixed heritage. I do not believe in Crystal work (and in fact do not agree with their use as they are an environmental heritage and not an essential tool. One Crystal can take a few million years to grow).  I do not believe in sorcery or witchcraft. I do not believe in controlling people or being controlled by people and magic.  I do not have to use any tools, except when clients wish for predictions. I do not advertise making predictions as I am not comfortable with taking a person's power away or giving it to them. I do not wish to 'mess with karma or decision making'.  Strictly speaking, in theory – as we are all telepaths – am I as a trained empathy or telepath, any more 'psychic' or just more experienced? I do have dreams that are prophetic – but I study my clients' dreams and they can be too. Read the rest of this entry »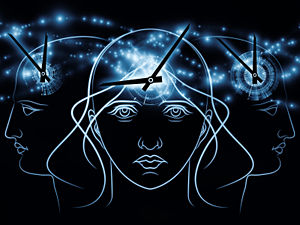 Perhaps the most famous premonitions are those of Michel de Nostradamus – the reputed seer that we still speak of around the world today.
Nostradamus discovered his special gifts at an early age and began to predict birth dates and the sex of unborn children. He was also summoned by Catherine de Medici (King Henry II's queen) to read astrological charts as an unofficial court advisor.
Nostradamus foresaw World War II, JFK's assassination, and the fall of communism. Nostradamus also gave the date of the French Revolution as 1789 and correctly predicted the execution of the King and Queen. He predicted World War I, prophesying cruelty and terror by land, in the sea and air. Nostradamus was puzzled by visions of airplanes describing them as "a flock of ravens high in the air, and throwing fire from the sky on the cities and on the soldiers below." He named the King of Bulgaria "fair haired Ferdinand", foresaw the collapse of the Turkish Empire, the independence of Hungary, Bohemia and Poland, as well as the enlargement of Romania and the creation of Yugoslavia. Read the rest of this entry »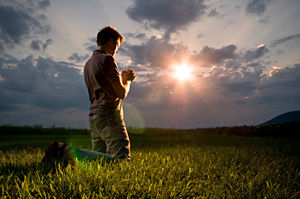 When we experience the loss of a loved one, or grief of some kind, faith is the one thing that helps us stay grounded and keep our sense of purpose.
When one door closes another one truly does open. Sometimes it's the birth of a baby, or the beginning of a new relationship, or simply a new venture, discovery, or opportunity. Whatever it is, faith will give us what we need to keep 'plucking along'.
Faith enables us to find new things, to give us something to look forward to. It also offers us the opportunity to give back, and contribute towards making humanity and our world a better place. To just do nothing is a complete waste of time and we are merely taking up space for no reason. So, we must keep going, even though things may seem to be at a standstill. You may be going through depression or whatever it may be, but it could also be a golden opportunity. Read the rest of this entry »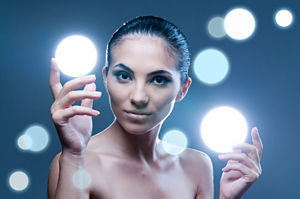 There is an enormous amount of information available today regarding the use of imagination and the power it creates when amplified with thoughts, intentions and words.
The current trends, as outlined by Wayne Dyer in Change Your Thoughts, Change Your Mind (2006), suggests that the power of positive thinking is not enough. It becomes important to observe the programs that are also attached to behavior and feelings. Thoughts create action and the inner dialogues that loop from habitual thinking will not just go away on their own.
In my opinion, using such techniques as 'positive thinking' are more attributed to placing a bandage on a deeper wound. It is important to first understand what lies beneath the current thoughts that attribute to reoccurring habit and behaviors. It is much easier to change current thoughts than it is to change past behaviors. Read the rest of this entry »