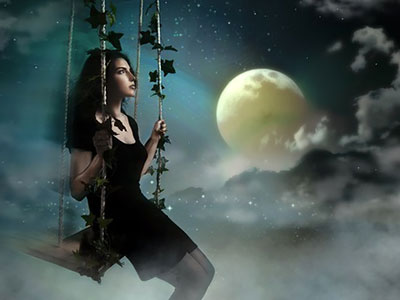 The Moon has always been a mysterious thing to me. I look at it and I feel a sense of comfort, and a sense of wonder. Do you also stare in wonder at the Moon sometimes? Then this blog post is for you.
I am not a Wiccan. However, I do like to take advantage of what God has given us to use in our lives. And I believe we can use the power of the Moon.
Ken Biles of Cyber Witchcraft explains how all people are affected by the Moon. First responders in emergency services will most likely tell you that things can get a little unusual around the time of a Full Moon. This is a truism without scientific proof. Read the rest of this entry »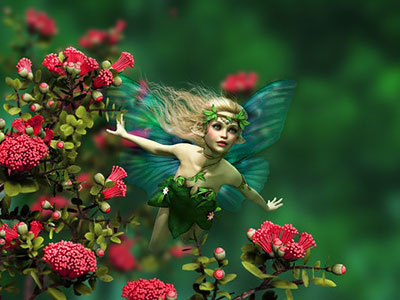 Fairies are magical beings believed to have abilities to cast minor spells. However, this is a Hollywood view that bears little relation to fairies from folklore. Folklore fairies have the ability to confuse even the most experienced researcher, because it's hard to pin down exactly what they are.
According to Victorianhawk.com, Fairies and mankind have existed side-by-side for generations. Fairies look after the natural world, such as woodland, lakes, and mountains. In earlier times it seems that humanity had dealings with fairies on a daily basis, but because of man's need for scientific explanations, the power and presence of the fairies has been diminishing. Read the rest of this entry »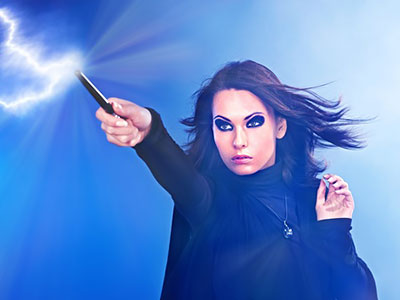 Why do people believe in curses? Can someone place a curse on you? It is my belief that a curse can only exist in your own mind.
Some call it 'negative energy,' but you create your own energy – and it could be positive or negative. Negative energy is not a curse and you have the power to change it at any given time.
Wikipedia defines a curse (also known as an imprecation, malediction, execration, malison, anathema, or combination) as any expressed wish that some form of adversity or misfortune will befall or attach to some other entity: one or more persons, a place, or an object. But in my experience, most people who believe they are cursed, are nothing more than victims of their own thought process. Read the rest of this entry »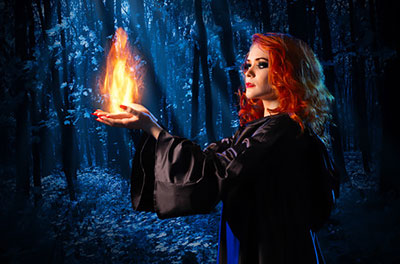 You don't have to be descended from wizards to become one yourself. Sometimes it will run in the family, but it's just as likely to show itself when a person is in the right place at the right time.
Wizards are spell casters who learn the art of magic or sorcery through research and learning. It's said you are not born a wizard, you become a wizard. You are born with the powers and mystical abilities that a wizard has, but to be a real wizard you have to become comfortable, skilled and not afraid to use those powers. Read the rest of this entry »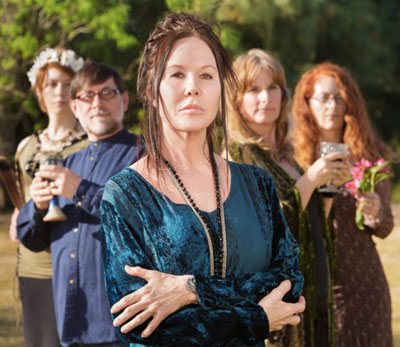 The modern stereotype of a witch is that she is an ugly, old woman with a hooked nose and pointed hat, riding a broomstick or stirring up a witches brew in a huge pot. In truth a witch is someone who practices magic as part of their religion or spiritual belief system, such as Wicca or Neo-paganism.
Witches worship nature and love the Earth; they do not worship Satan. That is a myth, just as much as the idea that witches are ugly and scary. Witches are beautiful and do no harm. They believe in the rule of three, understanding that everything we do comes back to us threefold.
The more we destroy the Earth, the more we destroy ourselves. A witch's purpose is to save the Earth. Witches relish their wild nature and align themselves with the cycles of the earth and the phases of the Moon and the stars. Read the rest of this entry »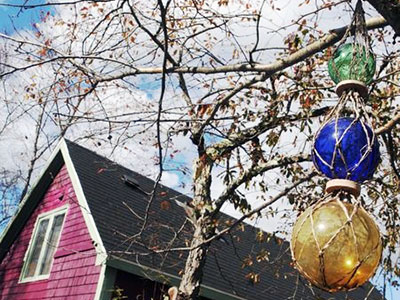 To be perfectly truthful, witch balls freak me out a little bit. I was in a room once where a whole bunch of those hollow spheres of colored glass were hanging from the ceiling… and they all started moving! There were no windows open, no fans, no air-conditioning, nothing in or around the room that could have caused the kind of movement I saw that day. But I've decided to confront my fears head on.
If you've never seen one, witch balls are semi-transparent glass orbs that look like Christmas ornaments. They typically hang in windows or gardens. Witch balls take on many different forms and names: gazing balls, garden globes, spirit balls, and so forth. What most people do not know is that they originate from an colorful legacy of legend, myth, magic and superstition. Read the rest of this entry »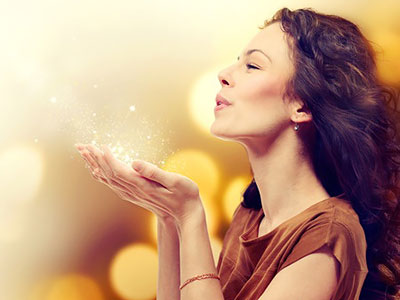 What does the word manifestation mean to you? Perhaps it conjures up images of those witches and wizards you heard about in fairy stories when you were little? I suppose for a lot of people it does.
Nevertheless, manifesting is a metaphysical art that can be mastered by all people. You do not need to be part of a select group or an adept in any way, shape or form. Anyone can put this inherent power to good use in their life.
However, before you attempt to change your life for the better by implementing the art of manifestation, there are a few things that need to be borne in mind first. Read the rest of this entry »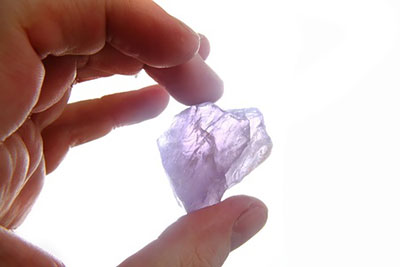 Are you interested in using crystals and gemstones in your magical workings? There are hundreds of stones to choose from, but which ones you choose will ultimately depend on your intent. Always select crystals and gemstones for use based upon their  attributes, and you won't go wrong.
I love to use amethyst. It is my birthstone and is also the 6th anniversary stone. Amethyst is a form of quartz crystal, and appears in a wide range of purple and violet colors. My favorite color is the deep purple variety.
Amethyst is associated with the element of water, and  it is also connected to the water signs of Pisces and Aquarius. One can use amethyst in healing rituals related to treating depression or anxiety, mood disorders, and to relieve stress. Read the rest of this entry »