self-esteem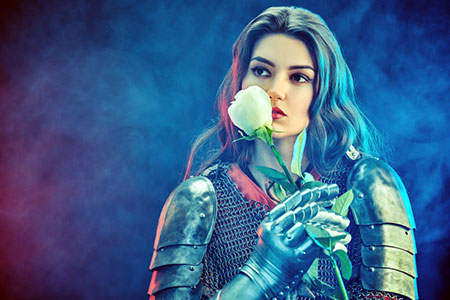 There is only one way to experience love, joy, and peace and that is in the now. Too often we have most of our mental energy focused on our future happiness. These thoughts conjure up ideas and imaginings about some future reality we are yet to experience, believing that a certain future event, experience or outcome will finally 'make us happy.'
There is a real problem with this line of thinking, because there is actually no way to 'arrive' at a future happiness. Even if specific 'happy events' do occur someday in our future, the happiness derived from these events will always be short lived. It will be a temporary excitement or euphoria, not lasting happiness.
The truth is we always carry our consciousness with us everywhere we go in life and the state of our everyday consciousness is our only sustained experience than will be able to count on in a future reality.
Many spiritual wisdom traditions talk about the past and the future as being an illusion, because the only moment that is real is the present moment. All the love, joy, and peace that anyone can possibly experience in their lifetime all happens in the current moment.
The never-ending search for 'somewhere out there' happiness is also fruitless because the experience of happiness can only happen within and in the here and now, and not somewhere out there. Love, joy and happiness are internal experiences.
There is no external place out there in the Universe where you can find a secret fountain of love, joy or happiness. You will not be able to seek it out and fill up a bucket with these feelings, because the actual fountain is within. Continue reading →
Archangel Michael
Archangel Michael is often present in the lives of people who have 'bitten off more than they can chew.' He also supports those of us who have taken on a soul contract in this lifetime that involves much clearing and healing.
This could extend to family and ancestral legacies, geographic locations, as well as various life challenges like depression, abuse, financial hardship or problematic relationships.
In this capacity Michael acts as the 'project manager' organizing events, circumstances, and synchronicities necessary to extensively heal and clear these karmic energies.
Calling on the guidance and support of Archangel Michael will put you in touch with all aspects of a problem and empower you to most efficiently and effectively move through the challenge, and on to the next level.
Archangel Gabriel
Archangel Gabriel appears most often in readings with clients who are working on communication issues. I typically see her in romantic relationships, when one partner struggles expressing their emotions.
Call on Gabriel before you go to bed each night, asking her to work with you and your partner in the dream space. You will experience a shift in clarity, mutual understanding, and ease of communication, as well as increased expression of feelings.