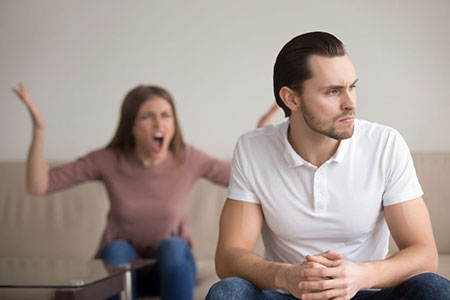 So, here is something new, which I have not heard before in my work: distraught clients asking for help while quarantined with their partner or spouse. For some, being cooped up with their significant other is apparently not going very well!
The circumstances that we are all going through at the moment, is forcing us to take another look at our closest relationships and see if they are meant to be long lasting, or if it is only a chapter or season in our life. Some relationships start off wonderful like a TV commercial, one minute it is heavenly, and then one day not so much.
So, let me share a recent Tarot reading I did for a gentleman, who said it helped them a lot during this too-close-for-comfort time at home with his wife. Who knows, maybe it will be of value to you too? It might just rescue your mental health, happiness and well-being…until they let the two of you out of the house again.
He said that he is a great problem-solver, but just can't figure out how to make this marriage work. He never saw certain aspects of his wife's personality, until he has now been forced to have to be around her for a very long extended period of time during the Covid-19 lockdown. He also admitted that sometimes it's hard to really connect his feelings to things going on in his life, only because he "can be moody." But we soon discovered the real truth about his toxic relationship.
In the reading, I saw that he has had many relationships in his life and he acknowledged that he had been married several times. I said that I felt it did not work out because he didn't get the necessary support he needed from his mates in the past.