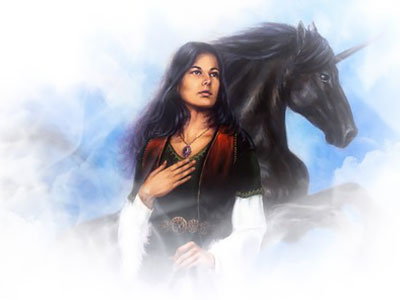 The Isle of Avalon is a mythical place of healing, psychic learning, crafting, and the life and times of King Arthur. Figures such as Morgan Le Fay, King Arthur and Merlin the Magician are just a few legendary names associated with this Holy Isle. Though no longer here in the physical world, Avalon is still accessible through the inner worlds by way of  meditation or immrama, an Irish-Welsh word meaning 'spiritual journey on the astral plane.'
Avalon was known as training ground for priestesses who dedicated their life to spirituality, and to the Great Mother Goddess. These women trained in the arts of clairvoyance, herbalism, weaving and devotion to the Divine feminine. Read the rest of this entry »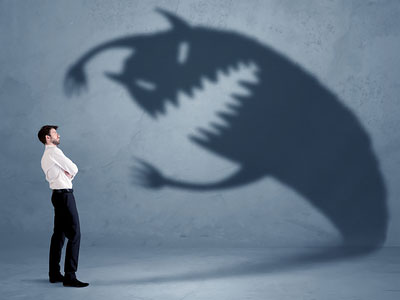 The first step we need to take when we are doing deep spiritual work is to face ourselves. In mythology there is a story of a monster that dwells on the border between the physical and the spiritual worlds. In order to reach higher realms, we must face and conquer this monster.
Facing ourselves takes a lot of courage. Facing ourselves means that we stop blaming others and take responsibility for our own actions. It can also involve taking responsibility for the actions of others, by accepting responsibility for simply participating in certain circumstances through thought, word, action and feeling. It also has a tendency to annoy us, or make us very uncomfortable. That's the price of spiritual growth and freedom. Letting go. I talk about this a lot in psychic readings about romance. Read the rest of this entry »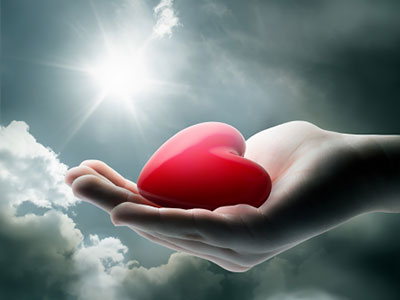 There is the fashionable notion these days for individuals to be branded as 'psychics' or 'empaths' if they are emotionally sensitive, or display a high level of compassion towards others. It is automatically assumed that people who are emotionally highly intelligent must also have an exceptional capacity for extra-sensory perception (ESP). Nothing could be further from the truth.
If anything, I believe this myth is only serving to confuse and mislead people, and may even cause further emotional damage, by imposing unreasonable expectations on some highly sensitive, or even emotionally vulnerable people.
I had many traumatic paranormal experiences in my childhood, and I was constantly overwhelmed by extra-sensory perceptions I did not understand. To find reliable information on the subject in those days was near impossible. The confusion and frustration I had to endure in my youth – often due to the ignorance of others – made me vow to research, learn and share as much as I could about psychic abilities. If I can spare just one gifted child unnecessary trauma, or inspire just one adult to come out of the 'clair closet', the bewilderment I had to endure would all be worth it. Thus, the reason for this article. Read the rest of this entry »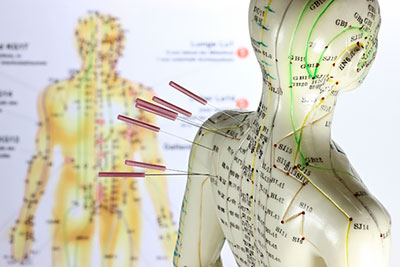 After years of talking to people, I have to concede that the only fashion in which I can manage conflicting, left-over energies can be lengthy, but for the common review, lets summarize this for ease of use.
Since the brain itself has no real attachment to objects, it does not need anything to interface with to replace or re-use energies. Thus, for me, smudging, crystals, talismans or any other type of symbolic objects do not work, as it does not make sense to me.
To anyone who does have an attachment to an object, I would say, you could get as much protection from your teddy bear as you would an amethyst, though I imagine it would simply not look as spiritually intense or genuine. This is being expressed with a facetious objective, but in truth, should save you a little money as well. Read the rest of this entry »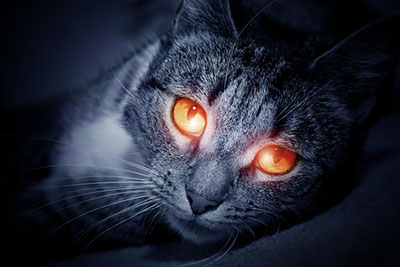 Cats are often depicted in ancient Egyptian art and artifacts. The Egyptians actually worshiped cats as gods, and believed that they took on a spiritual importance. They were considered to be a sacred animals with magical powers.
Ancient Egypt was said to be one of the most advanced civilizations in human history, capable of architecture, that by today's standards would be difficult, if not impossible to construct. But, did they also possess otherworldly knowledge that has been forgotten?
Some myths and folklore also claim that cats can walk in and out of the spirit world with great ease and at will. It was also believed that when a house cat would disappear, with no plausible explanation, that it had found a portal to the other worlds and is exploring them and will return just a mysteriously as it had disappeared. Read the rest of this entry »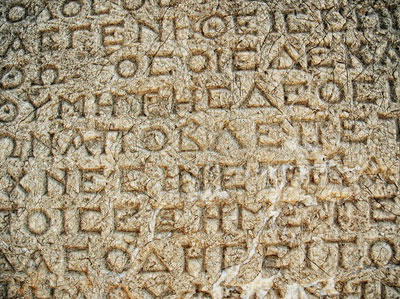 To understand spirituality, it is important to go back to the fundamentals. It need not be overly complicated. Simplicity is recommended. I have noted that when trying to discern or understand complex systems or ideas, really what is most needed are only a few foundational aspects. It is really that easy.
For one, we have a few inherent principles in religion that are structurally similar throughout history. This can be seen in the way they are written, starting from the cuneiform alphabet, to the Phoenicians, the Greeks, the Romans, and Asia, with these tenets being spread all across the continents as the cultures migrated and merged. Read the rest of this entry »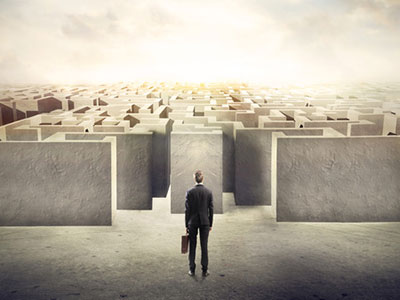 As a child I always enjoyed visiting the English Tudor homes open to the public, particularly Hampton Court, which had a maze to run into, hide in the hedgerow, get to the centre and then find my way back out. Hearing the cackle and playful squealing of other children, even bumping into others as I turned a corner, and encountering many dead ends en-route to the centre, made for a thrilling experience.
I also remember at the circus being in a maze of the hall of mirrors and trying to find my way through so many weird reflections of myself. Frustration would rise up inside of me as joy turned to brief concern or panic. Later I moved to solving mazes in the puzzle books.
There is a distinct difference between a maze and a labyrinth. Mazes are often thought to have, in earnest been established circa 13th century, with one of the most famous being Hampton Court in England. Yet, in fact, maze-like structures were found under buildings from the Roman Empire days, and even used around castles in Medieval Europe to confuse the enemy. So, mazes demonstrated or represented a challenge, it creates the potential for confusion through its many changes in direction and dead ends, forcing one to retrace ones steps. Read the rest of this entry »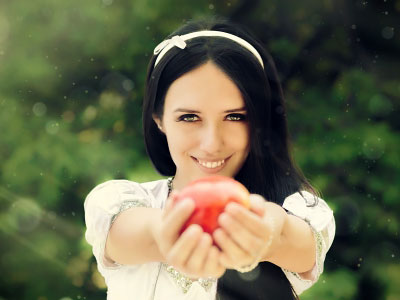 The most overlooked aspect of our Christmas spirit is the giving, especially fruit. And for each fruit there is a symbol as an emblem of divinity or purity, as an anchor to our Earth, honoring our agricultural and farming heritage. In parts of Europe, for example, St. Nicholas would put tangerines into the homes of children to announce the arrival of first Advent.
The apple was used as a symbol of longevity and happiness, and youth and fertility, and thus was used in the story of Adam and Eve as the symbol of temptation. Yet, we must remember that in this infamous story, the snake that tempted Adam and Eve, was the bringer of knowledge and this is the age old lore that presents itself again and again throughout history. Not many people know that it was the Tree of Knowledge, not the apple (or sexuality) that tempted them. And in some ancient texts, they were freed by this knowledge. Read the rest of this entry »