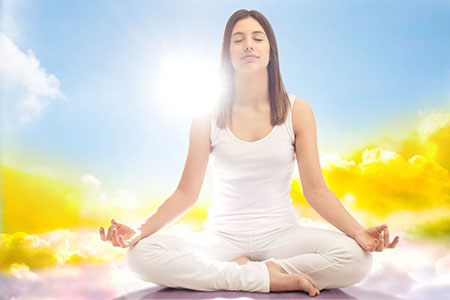 Healing from a serious or chronic illness may happen under different circumstances, and it some cases it can appear fully spontaneous. Behind every healing option there is a complex process which we never fully understand.
Our mindset is however an important player in how things unfold. But it is more than just having a positive attitude—it has many facets. And since the term 'mind' is a more modern concept, I prefer to refer to 'spirit,' which encompasses the mind in all its complex depth, along with emotions and sensations.
Spiritual healing can be defined in many ways, through many traditions. It seems to me useful to talk about the effect on the person, and understand it from that point of view. An experience of any kind may be a spiritual healing process, whenever a breakthrough takes place, or a release of inner pain occurs to make room for acceptance.
This might not be a painless process, otherwise it would happen much more easily, but it is a necessary step, because it allows us to abandon a repeating loop focused on pain. As an example, I can think of someone in a dysfunctional marriage, into which much work has been invested, including some counseling or therapy, but the only thing still keeping it together is the desire to 'not fail.'