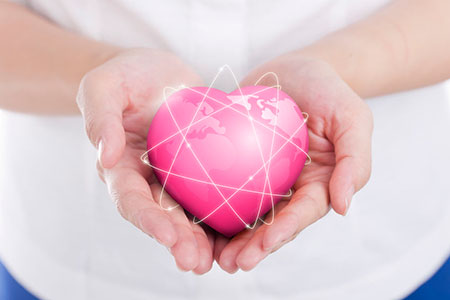 In these times of uncertainty, worry and fear, we urge you to step back and let kindness prevail. It is more important than ever to take a breath before reacting to what might normally seem to be an insensitive comment, or blatant oversight.
Even people who are usually even-tempered and relaxed can currently be on edge after months of sheltering in place, and it is impossible to understand what every individual may be going through right now, or how difficult their circumstances might be day-to-day. This does not condone their negative behavior, but it does give you an opportunity to rise above the fray, before responding in kind.
Keep in mind that, although everyone is currently in the same boat, each situation is entirely different. One person might have very limited finances, and truly worry about putting food on the table. Another might be a single parent, with children to home school, in spite of having to leave their home every day to also work as a first responder or an essential service worker. No two sets of circumstances are alike, and to each individual their personal challenges will be of paramount importance.
Listen before reacting. Pause. Try to empathize with the other person's point-of-view, instead of the way it is being presented. Try to see past a short-tempered response, or erratic explanation. A smile and a patient ear will often diffuse a tense situation.
The good news is that the circumstances in your world are gradually improving, and there are many positive occurrences on the horizon. The Sun continues to rise every day, while thousands of scientists and medical experts are working around the world to bring about vaccines and treatments to fight this latest suffering. Millions more have ramped up their service in offering medical, emotional and financial support to those in need. Each day, there is another glimmer of hope in many different parts of the world.