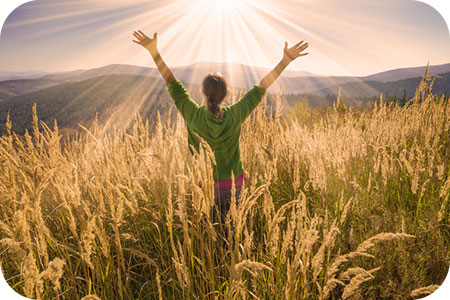 I have been in a very contemplative situation lately; probably because there have been so many deaths of loved ones that I have been so attached to. We all accept the idea that one day we will leave this existence and move on to another. But what happens in between? Where do we go immediately after leaving this realm? Is it safe? Will we enjoy it there? Do we get to come back? All of the above may be a small part of what plagues us, while we are trying to establish and maintain ourselves in the meantime.
My greatest desire for myself right now is to find a way to connect to the grand Universal Power and to solidify that connection. This will enable me to go about my daily existence with inner peace and calmness, and not allow myself to get mired down in the minutia of circumstances that I cannot change.
My first step is to understand why I am here. I feel part of the reason I incarnated into this world was first of all to help repair my karmic debt, by becoming immersed in some pain and suffering as a human being. There is no other world that I have been made aware of that would enable me to do this.