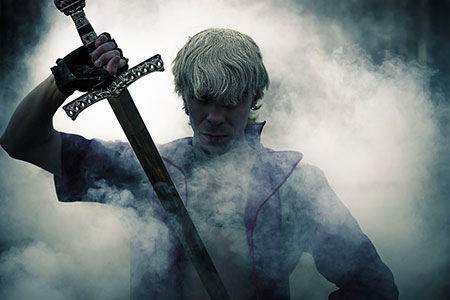 Our past lives have an impact on our life today. It is therefore important that we identify patterns and people in our current that could be have a past life connection.
A client recently came to my local psychic healing and herbalism practice complaining of persistent insomnia. He would wake up between 4am and 5am each morning and not be able to go back to sleep. This had been happening for as far back as he could remember.
After we looked at what could be going on physiologically to cause this, and found nothing, I scanned him psychically and saw that there was a past life connection to his restless sleeping pattern.
In a former lifetime he was awakened in the early morning hours by the noise of explosives going off on his property. He lived with his family at that time and their house was on fire after the explosions. He tried to get everyone out of the burning house. One person remained trapped inside, whom he was unable to rescue, and he spent the rest of that lifetime feeling guilty and regretting the tragic event until his dying day.
Spirit showed me that the traumatic event occurred at the exact same time that he now wakes up every morning. He had no recollection of this event, but when I told him what I saw he told me he felt goose bumps all over. Upon further exploration of the impact this past life event had on my client, I soon realized that he was suffering from Post-Traumatic Stress Disorder (PTSD) due to a past life.