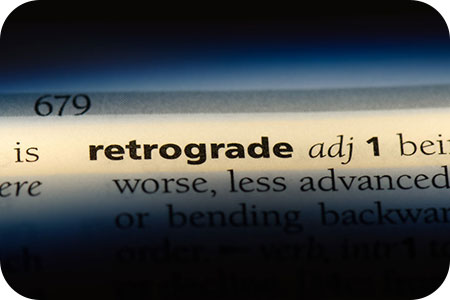 Astrological retrogrades offer a much-needed cleaning of your space, specifically mental and emotional. It is almost like doing a spring cleaning in your home, when you go through your things and purge that which you are no longer using. During a retrograde you may also go through and do a 'deep cleaning'… scrubbing and scouring so everything is fresh and new again.
This is what retrogrades offer you. It is an opportunity for a deep soul reflection. Truly turning within and determining what is working, and what is not in your life.
After a retrograde cleansing the energy begins to flow more easily again, as you loosen your grip and practice holding and releasing gently. It is a time to let go of old energy attachments and holding things with greater ease and grace, instead of digging your claws in, while remaining fearful of losing it.