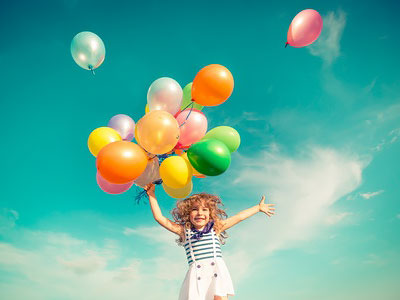 Your inner child is the essence of who you are – boundless, infinite joy, unending possibilities, limitless in your potential, ideas and expansion.
When you were born you came to this planet operating in the higher dimensions. But as you grew up as a human, you began to function mostly in the 3rd dimension. So, if you are having a difficult time in this adult experience, remember what it was like to be a child.
Call forth those experiences of joy, of laughter, running through the sprinkler in the summertime, eating an ice cream cone in the hot sun, splashing in the lake, enjoying your life and being present. As a child no one needs to stop you and tell you to be present and breathe. Read the rest of this entry »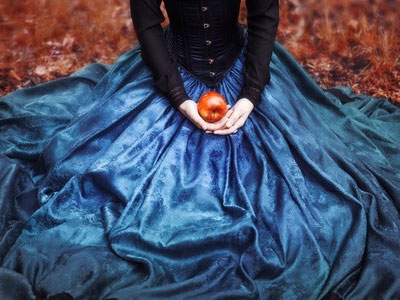 Pain is a door. It can be used as a tool to help you free yourself from pain and oppression that is stored deeply in your subconscious mind from your childhood and past experiences. The misconception is that we are to try to do everything we can to get out of feeling the pain. On the contrary, if we embrace our pain with the intention of looking at it, we can see our ego self.
The pain that has been stored for a long while, often causes the actions, reactions and trouble we find ourselves in. Pain helps make you alert if you are willing to look at it this way, if you will embrace it as a teacher. But, we usually want what we want and that usually translates into pain avoidance, which makes pain go away, only to come back another day. And the pain will continue to come back another day, until you are ready to use it as a tool to set yourself free. Read the rest of this entry »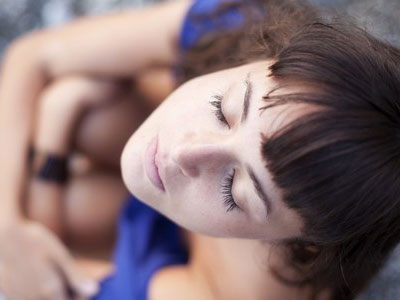 What is spiritual serenity, and how does one get to such an enlightened place? I've put forth this question many times throughout my life, and I've also had it asked of me. People hear what I do for a living and they immediately assume I walk around chanting Buddhist chants, or waving sage throughout my sacred space 24 hours a day. If only!
I don't have the answers any more than the next person does. There are some things I have learned and seen, as I am sure I have yet more to learn and see. It is an endless cycle of not knowing and then knowing, the same cycle we all go through. The same lessons. It is only in how we apply them that we become different. We grow differently and start to use parts of ourselves that perhaps someone else, who is growing 'at their own pace' may not be using yet. And that is okay. Read the rest of this entry »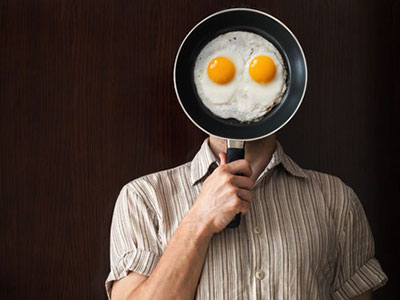 Life is like cooking bacon and eggs without a shirt on. Why is that? Well, let's think about the process one goes through when cooking bacon and eggs.
After picking out the frying pans, next is to consider what version of eggs to cook. Scrambled, poached, fried (sunny side up, over easy), omelet, boiled? Do we add vegetables, or cheese? Which kind of cheese: American, Swiss, Pepperjack? Broccoli, onions, asparagus, carrots?
So many choices, so little time.
Having sifted through the refrigerator, checking out the 'best before' dates, and smelling and squeezing all the ingredients, we are now ready to cook the eggs. The first choices made, now it's time to take action. What is the timing between starting the eggs and bacon: separate pans or combined? How crispy do we like our bacon? Read the rest of this entry »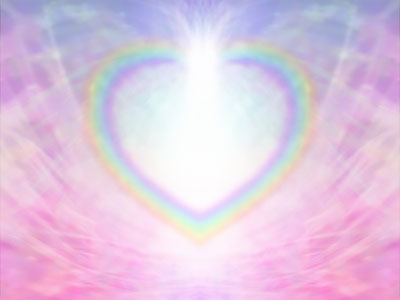 Perfect alignment with the peace and harmony that are at the core of your being, eradicate fear completely. It is no longer necessary. There is no value. You are then instantly able to access your spiritual resources to navigate your life – always in a state of decisiveness, clarity and love. Move this instant knowingly into all that you do.
Let us focus on your career, your work, your job. Many of you are feeling disconnected, hopeless, or filled with despair, or not seeing the meaning in what you are doing, the value. This is energy from the collective consciousness. Let go of the fear of the planet and focus on your own love and joy. Infuse it into all that you do in your work. Do even the most mundane tasks with presence, with peace.
As you become aware of the inner critic, the incessant need to judge, and compare, and criticize, you release and let go of earthly attachments to the ego and you choose again. You choose to be the love that you are. You choose to lift the veil and reveal the truth. Read the rest of this entry »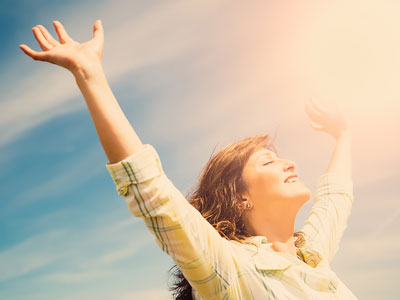 We never push. We never force. Our wish is never to overwhelm. So, if you are feeling any of these emotions during the current energy explosion, ask your spiritual council, your ascended masters, and your angels, to slow down.
We would like you to imagine a gauge within your mind. A gauge that you have full, total and complete control over. This gauge you can either turn up, if you wish to experience more, or you can turn down if you are feeling overwhelmed or that things are going too fast. Too much change may be occurring for you to be able to keep up with. Or you can simply fine-tune the gauge like a radio tuning in to your favorite station. Read the rest of this entry »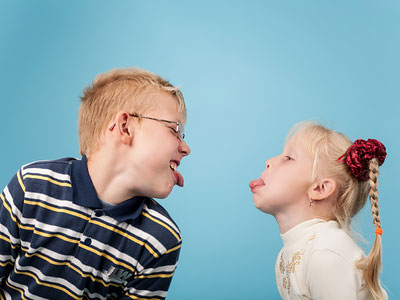 It is easy within your family unit to take advantage of each other, if you will. To be impulsive, selfish, focused only within your own desires.
There is a new energy here on your planet. Open to receive the attunement, the alignment, the ascension. As you experience this expansion of your soul, the drama in your life will begin to fade and the disconnection, the disharmony, the selfishness will dissolve and move out.
Those you are to be aligned with, reunited with, and those you are to commune with, will begin to gather in small units, in small pods. So, do not be alarmed, all is in perfect and Divine order. The ego is fading, transforming. Your soul is awakening.
Rejoice in finding your soul families. Rejoice in making new connections within your current families. Do not try to hang onto those who are no longer serving your higher purpose. The contracts within your family unit have now been completed. Those of you who are working toward the healing of the planet are gathering together and your energy needs to be focused within that plan. Read the rest of this entry »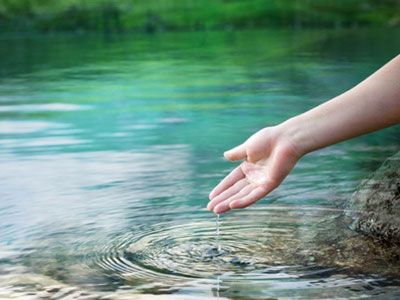 What I have found of late is that, in this new found age of authentic expression, there is less naive sympathy and simplistic expression. Everything has become very complicated. Even relationships of two's have become gamed.
Now in sympathy of couples that do love each other, we need to go back to the basics of not morality, but of what makes us not human, but of one world. One world being not just humane, not just human, but also expert communicators, not of strategy, but of love. Not with a start or an end game, not with the result of being able to outwit one another, but without the expectation of anything, but with the simplicity to exist just within being.
The simplicity to exist is simply thus; in just being able to breathe in the fresh air. In being able to simply not outlive the other. In simply being able to remain still and outwit the other, to be the self. Read the rest of this entry »