Posts Tagged 'energy cords'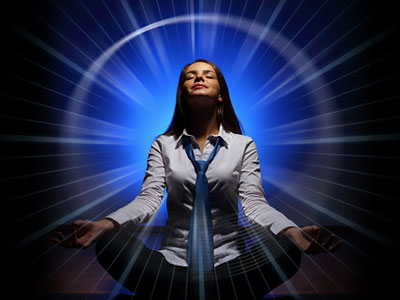 It is recommended to begin all spiritual activities, meditations, intuitive development exercises, as well as energy or healing work, with a basic psychic protection routine. A well-designed grounding, centering and shielding meditation or visualization exercise will create a solid safeguard and meditative energy foundation for any kind of spiritual practice session.
Centering is the process of anchoring and centralizing your inner, non-physical being within your physical body, while grounding (or earthing) refers to strengthening or reaffirming your connection with physical reality, the secular world and planet Earth.
Centering and grounding is therefore aimed at stabilizing yourself energetically, by firmly setting a mindful, harmonious balance between your body and soul, between the spiritual and the secular, between the physical and the metaphysical. Being grounded and centered is to feel safe and securely anchored in the physical world, while opening up to increased energy flow, and metaphysical or spiritual input. Read the rest of this entry »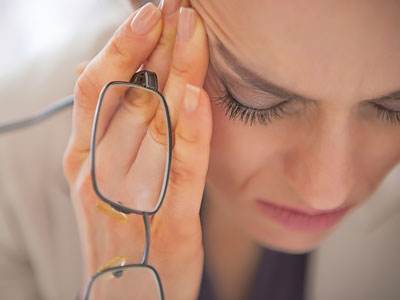 Many people encounter negative energies in their workplace. Some of my clients have experienced co-workers who are major backstabbers, employers who treat them unfairly, and just a generally negative vibe altogether! There are, however, some spiritual things you can do right now to protect yourself and your energy in such circumstances.
The Universe sometimes is using people, places and things to tell us to either make changes in our own lives, or move on to another place of employment. This is where a good psychic advisor can help you determine whether you should stay, or go.  The point is to pay attention to the signs that show up in your life.
In the meantime, it is good to use the powerful energy of the Universe, and the spiritual and metaphysical tools at your disposal, to help you get through these times of turbulence. Here are some psychic protection tips I have personally used with success in my life. Read the rest of this entry »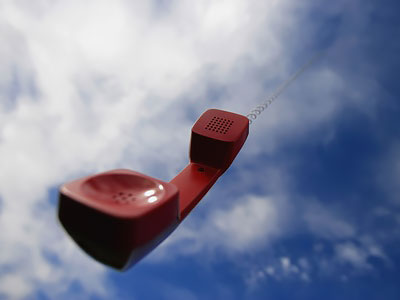 A couple of days ago a childhood friend located me through social media. As children she knew of the scary spirits in my home, but I never shared with her my gift of being psychic.
We were talking on the phone, when a male voice came through to me clairaudiently. He was saying the name "Allen" … over and over and over. Eventually, I was forced to ask her who Allen was in her life? But she didn't know anyone by that name. I said interesting, and went back to our 'catch up' conversation.
Later that day, she did some research as to who the previous owner was of her house. It was a man by the name of Allen. Then she confessed that the house was haunted, but didn't know who to go to for help. I explained, when spirit wants to be heard this is how they may come through. Read the rest of this entry »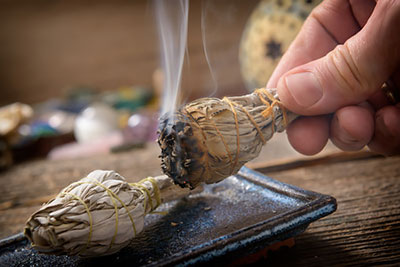 To cleanse using the smoke of burning sage is an ancient Native American healing art, also known as smudging, which is designed to help clear negative energy. It can be used in your home, office, car, and also on your own energy.
If you are feeling depressed, angry, frustrated or even having trouble sleeping, smudging with sage can help you clear your negative thoughts and start anew. To sage yourself, buy organic sage. Place the sage in a bowl or an abalone shell (my preference because of the ocean energy it brings). Using a match or lighter, light the sage. It will briefly produce a flame and then it will just smolder and smoke.
Using your hands, pull the smoke into your face and upper chest area, over and over. While doing this, think about what you want to clear. Be specific and detailed. Then think about what you want to bring into your energy: peace, calm, love, positivity, hope, guidance, kindness, self-love, self-acceptance, vitality, youthfulness, energy, patience. It is helpful to take a shower afterwards, to cleanse all of the vibrations you just released off of your body and energy. Read the rest of this entry »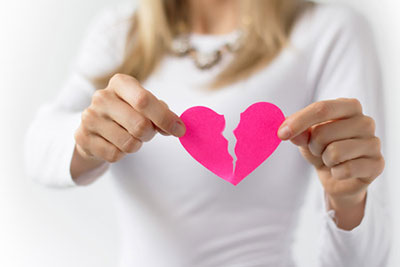 When a customer asks for a reading about future love prospects, they will often ask how they could possibly meet this person. "How can this possibly happen", they ask, when they really don't go anywhere, not to mention that their internet dating attempts have been futile.
I don't feel that there are coincidences in the way in which people meet. Our frequencies attract to us the 'other' who will bring us our next life lesson. At least this is my overall feeling.
This force of nature holds a magnetism unlike any other feeling, and it can throw any logical perception of another person (who is the attention of our desires) right out of the window. It's a real pity how a toxic relationship can divert someone off course from their true spiritual purpose, which, for many of us is, to find the love of self. Read the rest of this entry »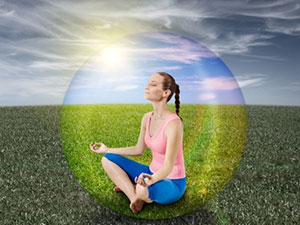 Empaths are very easily affected by other people's feelings and emotions, so their energy levels are highly susceptible to their energetic environment. Therefore it is vital that empaths learn to properly shield themselves from unwanted negative energy.
So how do you stop unwanted negativity from entering your energy system? How do you comfortably go through your day not being a sponge for all the feelings, emotions and energy of others? It is actually quite easy to shield yourself and maintain your boundaries once you practice a little.
First, you can cleanse your own aura when you get home with sage smudge sticks, or smokeless sage mist to remove any unwanted energy from your day. You can carry stones and crystals that ground you and absorb negativity, like apache tears or smoky quartz, on your person. Read the rest of this entry »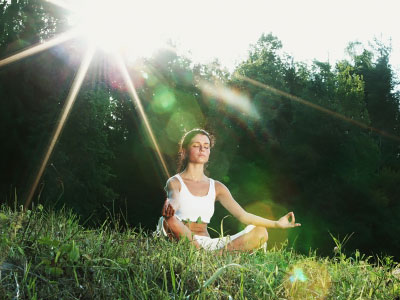 I recently found myself experiencing the most intense, hectic dreams and unusual symptoms. I became very concerned about what was going on. Physically, I was feeling awful, although I had no underlying health condition. I was experiencing  headaches, and literally felt as if I had been beaten up. Any kind of concentration eluded me, but I did manage to do a reading for myself.
I don't generally read for myself, for fear of reading too much into a situation. However, this reading revealed to me that I had been under psychic attack for several days!
It didn't really matter to me from where such an attack might be coming from. It was also not important to me that such negativity ultimately will return to the sender with a vengeance. I just wanted to clear it. My only concern was to immediately restore powerful psychic protection around me, and to be sure that I never again forget to maintain regular psychic protection for myself. Read the rest of this entry »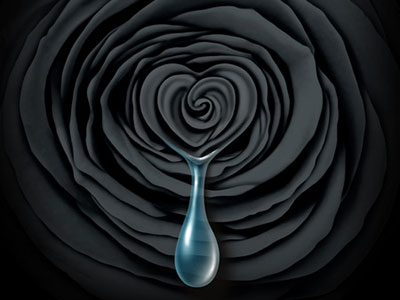 A few hours ago, my nieces' father passed away. He was only 59 years of age and had been battling colon cancer which metastasized to his spine. His fight started several years ago and had run the gamut from surgeries, chemotherapy and radiation to clinical trials at one of the world's most well-respected cancer hospitals. Toward the end of his time on this plane, he was sent home to live as comfortably as possible for his remaining days.
The following words of comfort are general guidance from Spirit, the gist of which I have passed along to my nieces:
"It is natural to grieve for loved ones when they pass into the Spirit world, even if you know that they will be without pain or discomfort from this time forward. In the case of a parent who has died, there can be an empty feeling of having been left alone to fend for oneself in the world, regardless of the fact that the adult child might have been a caregiver for the parent during a long decline or illness. Read the rest of this entry »