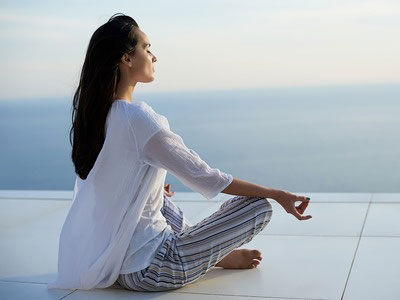 Your energy is at times best spent cleaning, clearing and reorganizing, for it is all about opening up a beautiful space for Divine inspiration to flow through.
Many of you tend to 'collect stuff' which actually tends to hold you down, and smother you and your spirit. As you do some deep cleaning of your physical space, you will find that you begin to breathe easier and the weight on your chest dissolves. Find one thing that you can pass along, as sharing your good fortune with others also raises your vibration and brings you into alignment with joy and goodwill. One person's junk is another person's treasure. Read the rest of this entry »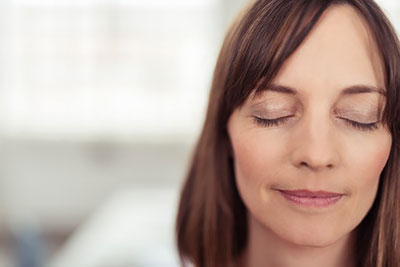 "Mindfulness" is a spiritual concept that has been thrown around a lot these days, but how many of us truly know what it really means? Let's take a closer look.
Mindfulness basically refers to being fully aware, moment-to-moment, of our subjective conscious experience. But if we look at the components of the word itself, it might actually mean "making our mind full." This in itself is a strange idea: because it is believed that most of us use only a portion of our mental power, how can we possibly employ it to its full potential?
To be mindful begins with becoming more aware of ourselves, our bodies, our surroundings. One of the reasons it is so difficult to grasp in our modern world is that we're bombarded with sensory input. Think about the last time you went to the grocery store, or the mall. It's difficult to concentrate, and that's on top of all the incoming information on our smart phones and tablets! Read the rest of this entry »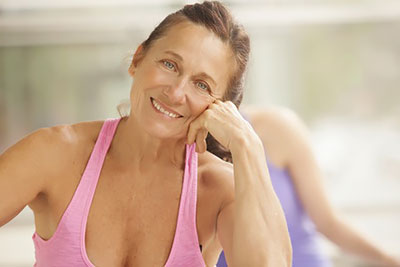 It is so true to say that we live in a very challenging world.  As sobering a fact this may be, spirit teaches us that there is much that can be done to rise above any challenge, to become empowered in the process, and thus influence a better future for ourselves. The secret to doing this is to self-nurture.
Why should we self-nurture, and more importantly, how does one do it right? Self-nurturing can so often, wrongly, be confused with self-indulgence, which is something different altogether.  Self-nurturing can be likened to looking after yourself both spiritually and physically, and by doing both you should find: Read the rest of this entry »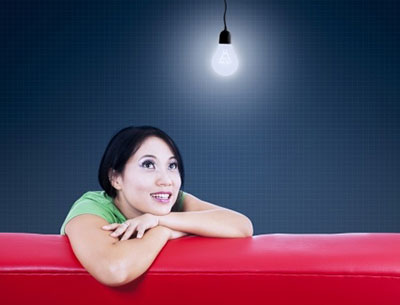 Sometimes in life we come to a fork in the road. Should I go left or should I go right? Next time you are faced with a fork in the road, these four simple tips will help you make that decision.
Pray
Don't just ask God to help you out, but really open your heart to divine guidance. Do this by taking three deep breaths, close your eyes, move into your heart and ask God: "Which path will bring me closer to my highest good?"
Don't worry about getting an answer right away. So often we push things away from us because we want it too badly. Breathe into the question and surrender to the answer. It will be revealed to you if you ask the question. Read the rest of this entry »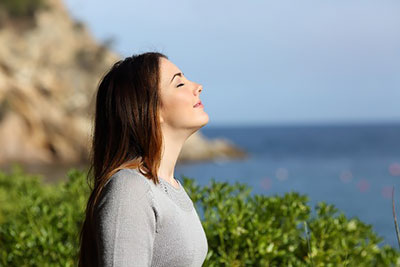 Energetic healing exercises can help to heal old wounds, and balance our emotional and spiritual bodies. By balancing our emotions we can start to make some positive changes in our lives.
Every action, and every word spoken or unspoken, will affect the flow of energy from you, and to you. Keeping this in mind is important when we are working on connecting to our spirit and promoting positive changes within. Your focus and flow of energy should be on connecting to your intended life's Journey. Asking the universe, God, angels, guides to help you get on the path that brings you to your greater good. Helping you to align and honor yourself in mind, body and spirit. Read the rest of this entry »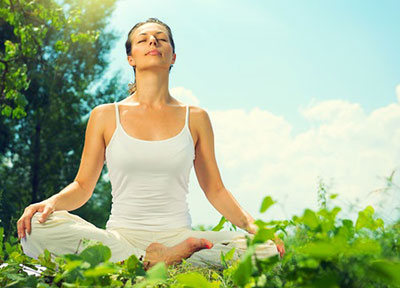 One of the best things that I have done in my life is to maintain the habit of meditating every day,  for a few years now. I can tell you it has been the best thing I have ever done for myself for many reasons. Most people know that it gives you a sense of peace and clarity that lasts throughout the day, but it has also lowered my blood pressure and my heart rate!
I have managed to get off many medications, because of the change in my cardiovascular health. I also have a chronic pain condition and meditation has helped with that too. I've always been prone to depression and I am thrilled to report that I haven't been affected by depression or anxiety nearly as much since I've been regularly meditating.  Meditation also helps to strengthen your intuition and psychic abilities. So, if you're trying to develop or strengthen your sixth sense, meditation is a great place to start. Read the rest of this entry »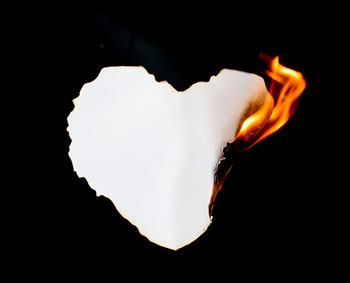 Spirit has taught me, from a very young age, that gaining closure with a person (where necessary of course) is imperative so that we can move on with our lives in a positive way. After all, we cannot possibly embrace our future without having effectively dealt with our past. There are three types of closure:
1. Natural closure that comes with the passage of time.
2. Direct closure that we may have with the person or persons involved and where love is concerned.
3. Third party closure when we meet someone else.
All well and good, you may be thinking, but it takes time to get that natural closure. Maybe your ex (or whoever) won't give you direct closure and you don't want to have to wait until you meet someone else in order to get it! But you do need a degree of closure now. Well, spirit recognizes this and offers the two following solutions which may be of benefit to all those who need to gain closure on someone and find forgiveness, and start afresh in the shortest possible time: Read the rest of this entry »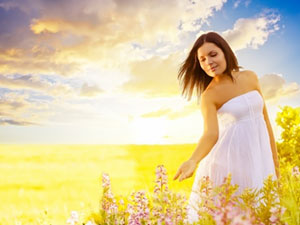 Having a Spirit Guide who is there to constantly help and support you can be one of the greatest assets available to all of us. If you are already familiar with your guide, I am sure you would assure others how beneficial this can be. It is not difficult to connect with your own Spirit Guide. It takes only a few quiet moments of meditative visualization… and the rest is easy.
The first thing you need to do is to close your eyes and prepare yourself for an enjoyable journey. Picture yourself outside an enclosed garden with one entrance and one exit. The garden is on a raised platform with steps leading up to it, and it contains the most beautiful array of magnificent flowers that you can imagine. Approach the first step up into the garden. As you place your feet on the first step, take a deep breath and then exhale. Now step up to the second step, take a deep breath and exhale. Then step up to the third step, take a deep breath and exhale, until you reach the entrance. Read the rest of this entry »