Archive for the 'Angels' Category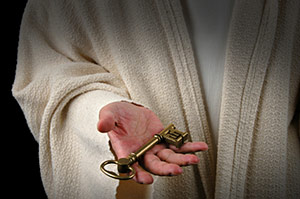 The system of help from spirit guides, while always being improved and corrected, is an ancient one and even in our world is well-recognized, and now quite advanced. Spirit guides need to be well-trained and are required to have lived in our material world, before undergoing a great deal of training in the spirit world, in order to be allowed to work as guides.
There are many forms that guidance can take and spirit guides become specialists in their field, before moving on to new experiences and new levels in the spirit world.
The Doorkeeper Guide is very seldom sensed by the individual, because they are chosen as a result of their almost perfect match to the individual. This guide functions as our protector from the spirit world. While this guide, like all others, cannot override our own choices. Read the rest of this entry »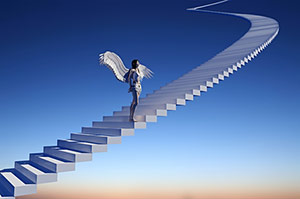 I was nine years old when I saw three beautiful Angels, in what you could call a rather 'unlikely setting'. My parents were visiting some friends one Saturday evening and when the drinks began to flow, they put me upstairs on the bed, in their friend's master bedroom.
The adults were making quite a lot of noise downstairs, and I found myself lying on the bed looking up at the ceiling, when lo and behold, just like a sliding door, the ceiling opened up and there were three magnificent beings with the night sky in the background. Today I know they were Angels. Read the rest of this entry »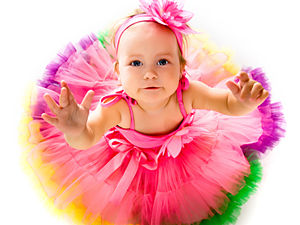 What was that tiny light? As I told a student of mine many years ago, "Your infant is seeing what you cannot. Babies are closer to God than adults."
My student, Alison, had called me years before, because her first-born son, Jeffery, had died. The doctors called it a natural abortion, but they already knew he was a boy. Therefore, to her he was her son, whom she named Jeffery. After that incident, the doctors advised her, "You will not be able to have children."
Sharing her grief with her father one day at work, as they were employed in the same office, a co-worker, who had a fundamentalist faith, overhead them. She immediately offered her unsolicited opinion to Alison, "You had bad thoughts and killed your baby. God is punishing you by not allowing you to ever be a mother!" Read the rest of this entry »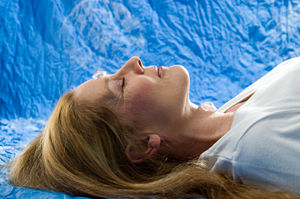 I enjoy doing etheric healing on people if they need it during an angel reading. Some people have asked me what it means to cleanse the inner bodies with etheric healing, so I wrote up on it a bit over the past few days of cleansing I have been doing on myself.
How do I cleanse the inner bodies? Well, I do a lot of processes. First, I connect to the inner sound current, which is the meditation I learned as a child, and then I do light meditation with the mantra I learned from my teacher in India. I usually do this for a few  hours or so every morning, but when you are in those altered states, time doesn't exist and it feels like 5 minutes. Read the rest of this entry »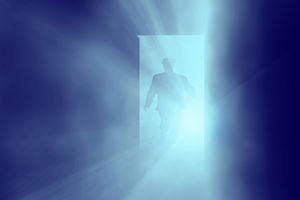 Early one morning, I recently received a message from Judy, a client of mine, to say her close friend had been shot and killed before dawn that day. Judy wanted to know if I could try and communicate with her friend.
It was too soon for spirit communication of any kind, but later that morning I did try and connect as promised. I felt we were dealing with a soul who was stuck, not quite knowing where she was after such a sudden death. I told Judy that we needed to help her friend find her way to spirit, to the light.
I asked her to remotely assist me in helping her friend in order to guide her to the light; I made suggestions to Judy on how to go about this. I felt that Judy's friend was temporarily earth bound and that our guidance and prayers would help her, even if she chose to remain close to loved ones for the time being and make her presence known, until they were able to find some peace with her sad passing. Read the rest of this entry »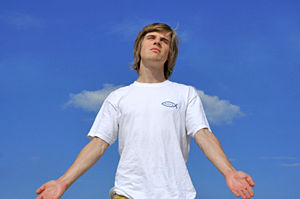 I have met many people in my day that I could have bet my life were angels. They came in at just the right time. It would be a message or a sign; something to just direct me in a way so that I could stay on course.
Whenever I ask God to give me a sign, these people, or shall I say 'angels' appear in my life. It would sometimes be nothing more than a casual conversation in an isle at the grocery store, or at the library – random communication with strangers. I these memorable moments I always get a message that answers questions to things I need to know from the Universe.
I have always known that when we are connected to the Light, or the Divine, God works through everyone to helps us all stay in tune, or on a higher frequency. If we listen, and if we are truly aware, we will never be misled on our journey on this planet. Read the rest of this entry »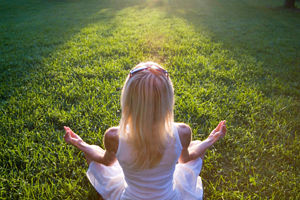 It is very important to always be aware of the energies swirling all around us. There are psychic vampires out there; there are people who will suck your energy dry if they can. Those of us that have learned to be open, and tune in to what others are feeling and thinking, can easily become victims of psychic attack.
It's so important to practice psychic self-defense. One way to do this is to ask for your spiritual strength and psychic abilities to be deepened, so that the negative energy of others doesn't hurt your mind, body and spirit.
I further believe that there are angels around us, protecting us from people that mean us harm, or people who gossip about us and talk behind our backs. I like to envision the white light of God's protection around me. Read the rest of this entry »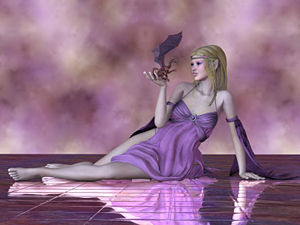 Until just a few years ago, I was unfamiliar with the art of spirit keeping. What does the term "spirit keeping" mean? Well, it's like having a close set of friends around who are there to help and assist you with just about anything you can think of!
But spirit keeping is different from having spirit guides or angels around, because these helpers I keep are Earth-bound spirits who you can ask to join your family. You can adopt one for yourself, or even ask that they adopt you!
These mythical creatures consist of almost any type of entity or being you can imagine, including faeries, nymphs, djinns, dragons, immortals and spirits. They are magical, and happy and willing to serve. Read the rest of this entry »