Archive for the 'Angels' Category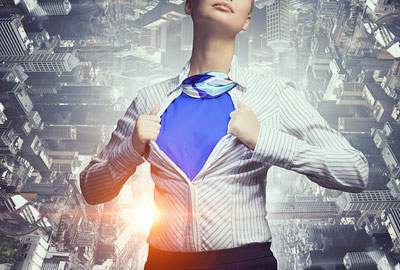 You are a spiritual superhero with super powers to heal this planet! This is the mantra to help evoke change in the world. Yes, it can be that simple.
There has been much intense energy moving through with the most recent retrograde and many have done much cleaning in their physical and mental space. We are now ready for the next step in our evolution.
Carve out some time for meditation. Meditation will help cement all the work you have done recently and create a beautiful foundation for what is yet to come – a beautiful blossoming and blooming of new, inspired experiences and a rebirth of your soul. Read the rest of this entry »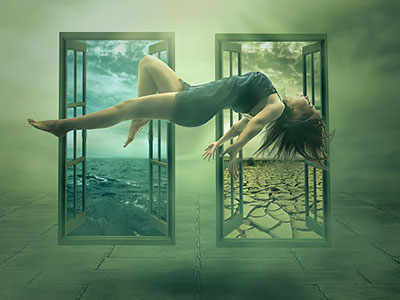 Astral projection is a natural occurrence for every human being. Whether we realize it or not, we do separate from our physical bodies every night during the dream state. This is the reason why we sometimes awake feeling more tired than when we went to sleep. Some nights we are more busy during our sleep, visiting other souls and working on special projects, than during our waking hours.
How is astral travel possible?  Basically, there are seven bodies that make up our complete self. First, we have a dense physical body. This is our human flesh and bone body. This in turn is connected to our Etheric body. I believe that the Etheric body attaches us, at certain body points, to the physical body. This is the body that is often seen by psychics at the point of death of the physical body. Read the rest of this entry »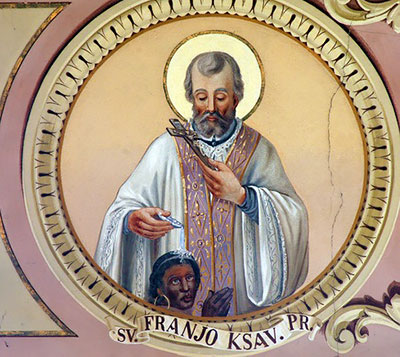 Spiritual mediums often work with spirit guides. Some work with only one guide, while others have several guides assisting them. I have many guides around me. They help move my psychic readings quickly and help get the answers and information people need.
The first of my spirit guides I knew about were Ishet, Ohkona, Nastar and Chadly. Ishet is a female guide of the Egyptian dream temples. She gives me balance, perspective, and understanding of the human mind. Okona is a male native American, who guides and guards me on my path. He gives me strength and perseverance. Nastar is my runner, and helps set up situations ahead of me, such as perhaps guiding a client to me, or even a simple task, like having a parking space available near the front door of a destination. And then there is Chadly, who is a nature guide. He comes through as an old, rough frontiersman, buckskins and all, he brings me humility and greater awareness in connecting me with all things natural. Read the rest of this entry »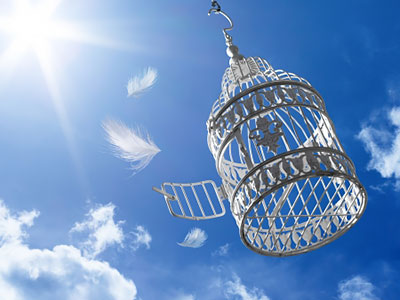 Are you feeling stuck in your relationships or career? It is time to disentangle yourself from that which is no longer serving you in your life. Let go of people, jobs, careers, 'stuff' that are holding you back and keeping you stuck. Every time you remove something old from your life, it allows space for something new to come in.
Sometimes, when you feel stuck, the easiest way to get the energy moving again is to begin to de-clutter your physical space. You like to accumulate a lot of 'stuff' and then you get attached to this stuff, and attachment breeds 'stuck energy.' In order for energy to flow freely, as it should, it is important for you to simplify your life. What in your life do you need to get rid of? Read the rest of this entry »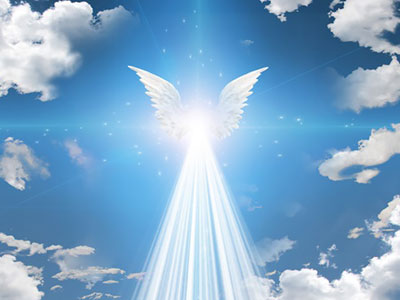 Angels are here to support, guide and comfort us in our daily lives, not to live our lives for us, or make decisions on our behalf. We grow in strength, wisdom, character and self-esteem when we face and overcome challenges.
There are of course many stories of angels intervening in life-threatening situations, which is wonderful. This phenomenon has been well-documented.
Over the years, I have seen time and time again that some of the key primary purposes of the angels in our lives is to remind and reinforce for us that we:
are not alone;
we can and will overcome the challenge that is in front of us at the moment;
we can link back into the best part of our hearts, which is where our true strength lies. It is that part of us which they hold sacred for us.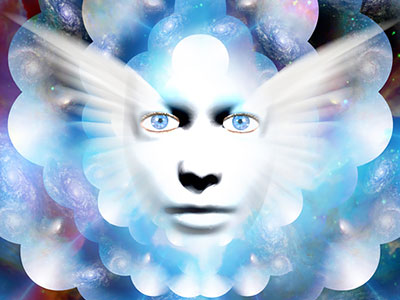 If you have been practicing meditation, opening your chakras and playing guessing games to develop your intuition, you may have started seeing and hearing things that you have questions about. Hopefully, you are also keeping a journal and writing down anything that seems to 'pop' into your mind while meditating. Often these are messages from your spirit guides.
As you develop psychically, you usually start to become aware of a presence or maybe multiple presences around you while you meditate. You may catch glimpses of faces, usually benevolent and smiling, while your eyes are closed. Or you may hear a voice, or chorus of voices, usually saying loving things or singing. You can often also feel a connection to all living things in the world, and to the air, the water, and the earth. Perhaps you feel the presence of a greater intelligence that is all around, and within and connected to all things in life. Read the rest of this entry »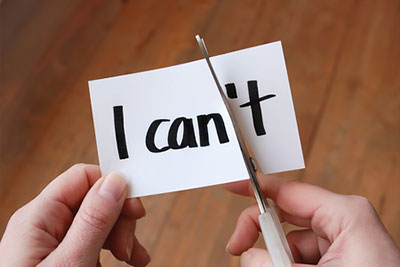 How do you know what you are doing is for your highest good?  How do you know if what you want from life is based on your own wants, or has it been placed there to achieve from Universe?
Everyone has a higher purpose in this lifetime and yet many never seek it out, or achieve it, because ego starts to become more prominent in their lives, instead of Source, the Universe, God. When you were born, there was a deep-seeded dream placed within you.
As children we were able to draw on it, always just knowing that we wanted to be a fireman, police woman, doctor, astronaut, artist, lawyer, dancer, scientist, or a princess. Some of us just wanted to help others, even at a very young age. We would be kind, caring and giving towards other people whether they were children, adults or seniors. Read the rest of this entry »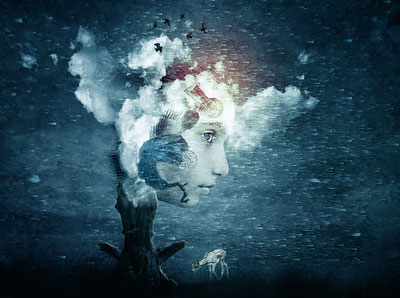 Everyone dreams. Whether it is a daydream, meditative dream or when you're sleeping, we dream all the time. Many dreams carry symbolic energy within them, often containing spiritual messages for the dreamer. Dreams are not always easy to interpret, whenever we manage to remember them, but dream analysis can be developed as a practice. All it takes is some patience and perseverance.
The daydream or 'awake dream' is simply those things that you envision for your life. You may dream of a life partner, family, new house, vacation, new car, promotion at work, and so forth.  Awake dreams are important, as they are a way to bring your true heart's desires to the surface. Read the rest of this entry »