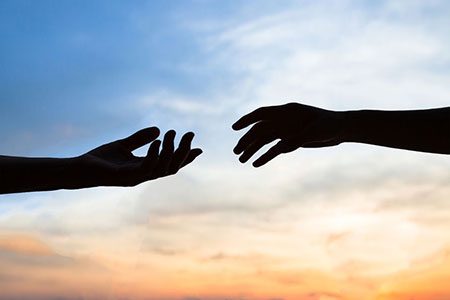 There is a lot of anxiety in our world at the moment, due to the ongoing pandemic of the coronavirus, or Covid-19. When this kind of crisis arises, it affects us in the deepest and most primal parts of our inner being. And who we choose to be in such a moment truly matters.
I believe that now is a time for healing. Not only from physical disease, but also from a state of unconsciousness and disconnection that many of us have been fostering, long before we even knew terms like 'social distancing' and 'self-isolation.' It seems to me as though these terms are just the articulation of an already existing condition that has been in existence long before Covid-19 arrived.
If you are currently fearful and anxious, it is understandable. Be patient and gentle with yourself. If you are struggling to cope, do not hesitate to pick up the phone and reach out to someone that you trust. If you feel isolated, now is the time to freely speak the words, "I love you." If you have something of value to share, now is the time to give. If you can assist, now is the time to help. Now is the time for love.
There are those that would perpetuate fear at this time. I recommend not listening to such negative voices. Abstain from indulging in conspiracy theories, and trust that, as it is written in Luke 8:17, "There is nothing hidden that will not be revealed, and nothing concealed that will not be known."
Instead, turn your ear to voices of unconditional love, kindness and compassion. If you have enough 'soul force,' become that voice for others. As it is written in 1 John 4:18, "There is no fear in love. But perfect love drives out fear."