medic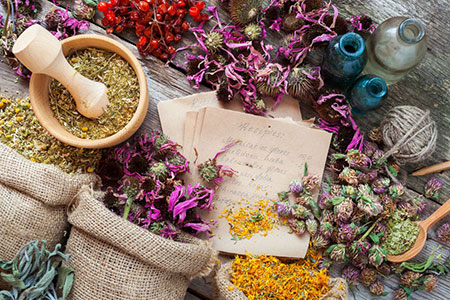 When our physical body is weakened or sick, we take remedies to heal it. We reach for a tincture, supplement or medication that we trust will help us. But, in the same way we care for our physical body, we also need to take care of our energy body and aura.
Yes, the light body or auric field also needs loving care, in the same way our body does. As a certified herbalist I find this is often overlooked in the field of health and medicine.
Many people only think of herbs as something you use in cooking to season food. Years ago, when I discovered that herbs were also a great way to treat the body for illness, I wasn't expecting to find out all the other benefits herbs can offer us.
During my herbal studies coursework, I discovered that herbs not only help us heal physically, but can also work to bring our spiritual body back into alignment. The herbs work with us on many levels to promote harmony and wellness.
For example, when we drink Lavender tea for stress or anxiety. Try it yourself. Breathe in Lavender essential oil and notice how your thoughts instantly calm and the muscles in your body relax.
But Lavender not only promotes a sense of peace and calm, it also affects our spirit and changes our energy vibration. In addition to the effect it has on our nervous system, Lavender works with us on a spiritual level, to purify our soul and to clear out negative energy clogging our higher chakras.