Posts Tagged 'unconditional love'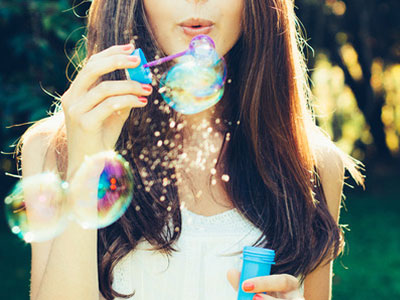 Want a happier and more enriched life on a regular basis? Then why not consider implementing these universal spiritual rules into your daily routine to live your days to the max!
The Law of Uniqueness
Yes, you really are one of a kind. From your DNA to your personality traits, individual experiences and life skills, they are all unique to yourself. To develop understanding and empathy for other individuals, this law requires us to recognize their special uniqueness.
The above said, you, me and everyone else on the planet is made from the very same ingredients, i.e. sulphur, iron and carbon, and so on, which the stars themselves also consist of.  Therefore, we are all star material in our own right! Read the rest of this entry »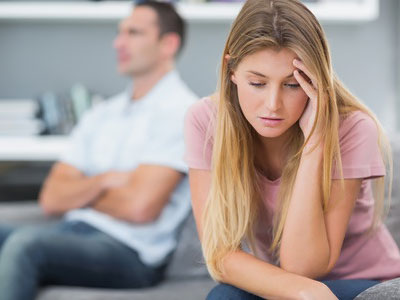 If you've ever been in a relationship with someone who's emotionally unavailable, you know how hard it is to get close to that person. People who are emotionally unavailable are evasive.
In the beginning the emotionally unavailable person starts out with flattery, flirting and wooing, but this typically lasts only a short while. They can even offer you a lot of self-disclosure and initially show their vulnerable side, but beware! The emotionally unavailable prefer the chase instead of the catch.
Control is another must for the emotionally unavailable person. They can very inflexible with their schedules and you find that you're always the one doing all the work and fitting yourself into their schedule. Read the rest of this entry »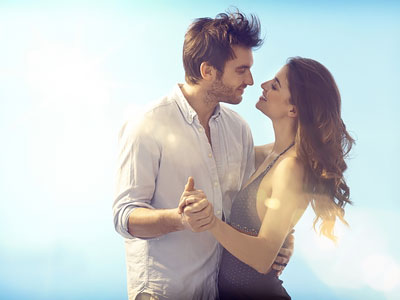 Everything we experience in life is an opportunity to grow and embrace fully who we are. In India they say that the path of the householder is the hardest spiritual path, far harder than that of the monk or hermit. In other words, facing the daily challenges of domestic responsibilities and being in close relationship with others, whether it be romantic, family, or work, is the hardest path to manage.
It is challenging in our everyday life to stay close to God, or remain true to the blueprint of who we were created to be spiritually. The good news is that, as we do learn to manage our challenges, we exponentially strengthen who we are. (Note, I use the term 'God' as a convenient, small word to indicate a vast Divine experience too big for me to describe, or define.) Read the rest of this entry »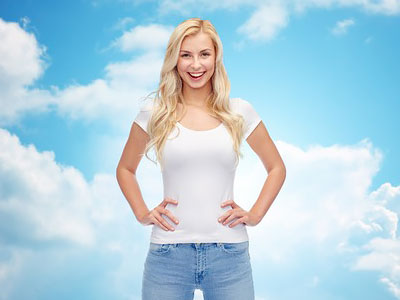 Some of you have a difficult time standing up for yourself, or expressing your position, for fear of being torn down. But there I no need for fear. There is nothing you need to worry about when you come from your position of power, your position of influence and love.
We are by no means encouraging you to engage in aggressive behavior or communication. When you find that rising up in your voice, it is your ego throwing a 'temper tantrum,' wanting its way or feeling hurt from an experience that may have nothing to do with the issue at hand, but it may have been triggered by the current experience.
Your truth is one of love and peace and joy. You are spiritually supported to step into your relationships in a more confident, stable, secure way. Read the rest of this entry »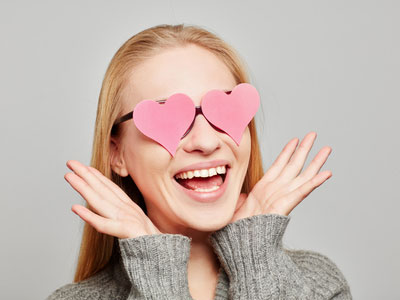 Relationships flourish when they are put in the proper climate for growth. When it comes to intimate and romantic relationships it is integral for our own personal growth to recognize what we want and expect within the situation. Boundaries are a powerful way to cultivate the experiences that are more meaningful in our relationships.
Often when I am reading for a person that is having consistent challenges, Spirit will identify similar challenges within the situation. This is not universal, because challenges can stem from many sources. However, I would like to identify some consistent messages that do come up related to relationships.
One issue that comes up quite often is a focus on fantasy rather than reality. This is not to say that fantasy is bad, but when an individual expends a lot of their time and energy fantasizing about how a situation will evolve, they can potentially fall in love with the fantasy instead of the reality. Read the rest of this entry »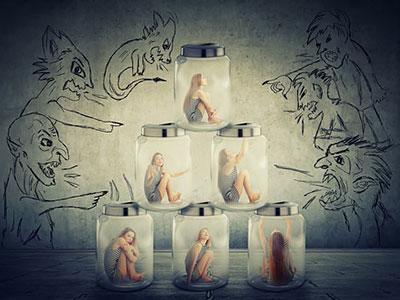 I have been talking to clients and people about the general state of mind right now. What is making us work as a society and what does not? What makes us motion, what is makes us fluid, what is makes us indispensable? What some clients have concerns about is a heightened state of agitation in the general population. This is not due to anything electronic or anything that I could say is brought about by a 'thing' in everyone's opinion.
Many of my clients are well-educated or experienced, in managerial positions, and are wondering what to do about the persons now that are unable to manage themselves or how they are coping. How does one choose a good person over a bad one, and will the mood pass? Will this person ever get over their disposition or will they degrade? What can we do to help them, or should we perhaps move on to the next person? Read the rest of this entry »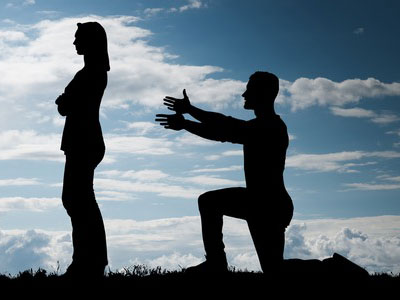 Throughout my years as a professional psychic medium (and even before), I've encountered a recurring theme of those who are seeking advice involving intimate relationships. Now, remember, intimate relationships aren't just our lovers. They can also be close friends and, of course, our family.
Intimate relationships are the ones we have with those closest to us. We know their secrets, strengths and weaknesses, and they probably know ours. It's those people that we want to help, those we want to love, or those who we just want to love and respect us. Sadly, when people are seeking guidance with these intimate relationships it is most always pain-filled. Anger, fear, frustration and desperation almost always accompany these relationships. Read the rest of this entry »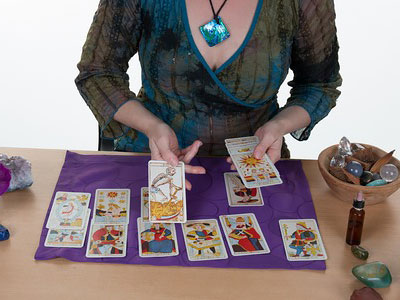 Mysterious, symbolic and highly energetic, the Tarot is a high vibrational tool helping us discover the deeper meaning behind the events of our lives. It can offer guidance around situations in which we may feel lost or confused. And it can serve as a bridge between how we perceive the 'normal' reality, and how the influence of Spirit is working in our lives.
As every Tarot reader's gifts are different, as unique as is every individual, a reader comes to develop their own style accordingly. But the Tarot itself also has its own energy – a high vibration frequency which Spirit can use to send us messages, encouragement, and guidance.
In my own Tarot readings, I find that Spirit most often seeks to illuminate areas in which changes may be needed in order to bring about the most beneficial outcome. This can be anything from the need to shift a perspective, the need to let go, or the need to accept things as they are. Read the rest of this entry »