Posts Tagged 'unconditional love'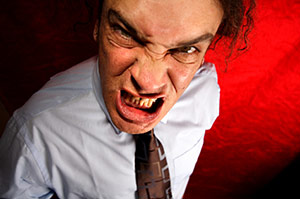 Psychic attack is often launched against others out of an unconscious, or conscious desire to demean or sabotage the other person. This urge to harm another often stems from willful misinformation.
Sometimes people who consider themselves to be a superior professional in their field, may develop a misinformed opinion, deliberate or otherwise, of another person with whom they work. Instead of being honest and speaking directly to this person they think so little of, or bothering to get to know them, they make assumptions. Instead of resolving the issue by communicating directly, they begin to indulge in frequent negative thoughts about the other person.
These negative, harmful thoughts go out into the universe in the form of dark energy and 'attacks' the psyche of the other person who these thoughts have been focused on. The attacker is therefore harming a fellow human being unconsciously through their mean-spirited and hateful thinking process. Read the rest of this entry »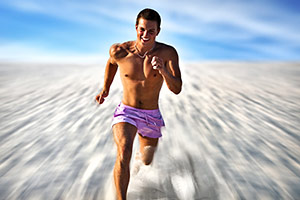 To become more, to expand, and to seek more complete expression is inherent in our human condition, because it is an innate quality we possess due to our original spiritual nature. 'Increasing' or 'becoming' is what drives the expansion of the entire Conscious Universe.
We are each of us a mirror reflection of the Universal Source; we are created in the image of the Divine. We are a perfect imprint of the magnificent Holographic Web of Consciousness. And because we are spiritual beings who reflect the Divine in physical form, we also possess the innate qualities of Divinity. We are self-aware and conscious; we have the capacity for reason, sentience, imagination and creative thought; we command creative freedom and the metaphysical power to manifest; and we have the capacity for complete self-actualization, individuation and transcendence. All these qualities are the expression of our inner Divinity, a direct reflection and extension of the Higher Self. Read the rest of this entry »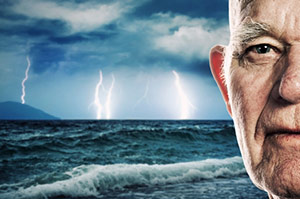 Physical death is not the death of the love you have for someone. When we die we continue to love all those we have ever loved in life and in all our past lives.
When someone you love dies they do not stop loving you, they continue to love you. I can say I am 100% sure that the love two people have for one another does not die after death. I would be willing to bet that that love is even intensified and maybe even deeper then the love the person had for you in life.
How do I know this you ask? I have had several conversations about life after death with my grandfather who told me many times if he could come back he would – he promised me this. He did come to me after he died and I was able to tell him I loved him, and it was definitely one of the best experiences I have ever had. Read the rest of this entry »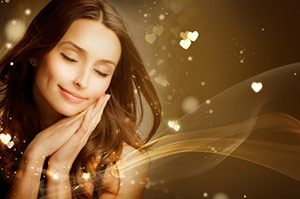 While I have been spending the last 30 years refining my intuition to make sure I was psychically reading with accuracy, Doc Lew Childre, CEO of the Institute of Heartmath in Boulder Creek, California, was on another path. He was proving that I was using my heart, and not my mind, to accomplish that task for others and myself.
Doc Childre has reported that the 'cares' of the world: worries, anxieties, judgments, anger, crime, violence, homelessness, depression, and even hatred fill our heads, which damages our hearts. It is that single act that has resulted in "heart disease becoming the number-one killer in both men and women in industrialized nations," he says. Read the rest of this entry »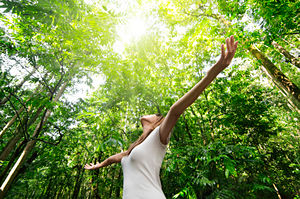 Early in life I looked for comfort in nature. As a rejected only child (my parents wanted six sons), I was often wandering on my own in nature's garden. Long-term friendships did not exist, because my dad was in the military. We moved as much as seven times in nine months. Nature was my trusted playmate and my elder teacher.
My strong religious upbringing gave me cause to read a great deal, but dual faiths in one household sent me mixed messages, so I questioned everything related to the patriarchal faiths of my parents. Read the rest of this entry »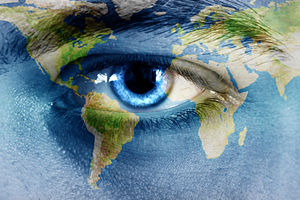 Over the last few years the paranormal has become very popular. I can't even count just how many television programs there are about the other side – from ghost hunting to psychic sisters.
I am very excited about this because for me it is a sign that we are all opening up our hearts, minds, and souls to the unseen. More and more people appear to be interested in paranormal phenomena, and more open to exploring mysticism and the spiritual realm.
A few years ago I received a message regarding the world becoming more spiritual and more connected to source. I was shown that this shift will bring a new awakening and positive change and peace to the human race. Read the rest of this entry »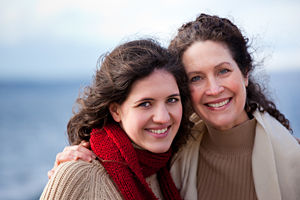 We all know people who have come in and out of our lives at just the perfect time to say just the right thing at just the right time. Some of these wonderful people may have stayed in our lives, or perhaps left just as quickly as they came.
I have had several experiences with Earth Angels, but looking back maybe they were not of this earth at all. When I think of Earth Angels, I think of one person in particular and that is my Mother. My mother has taught me many things that has helped me in my life. She has taught me the fruits of the Spirit by applying them in her life.
So, with this blog post I simply wish to thank my mother for being present in my life. Read the rest of this entry »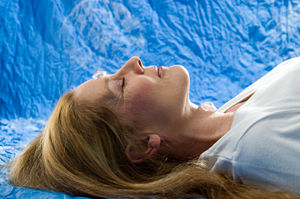 I enjoy doing etheric healing on people if they need it during an angel reading. Some people have asked me what it means to cleanse the inner bodies with etheric healing, so I wrote up on it a bit over the past few days of cleansing I have been doing on myself.
How do I cleanse the inner bodies? Well, I do a lot of processes. First, I connect to the inner sound current, which is the meditation I learned as a child, and then I do light meditation with the mantra I learned from my teacher in India. I usually do this for a few  hours or so every morning, but when you are in those altered states, time doesn't exist and it feels like 5 minutes. Read the rest of this entry »