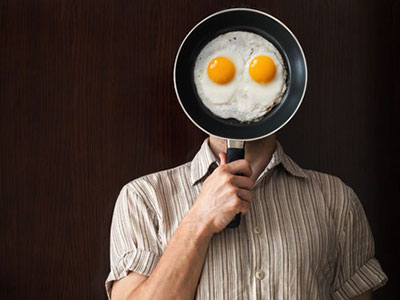 Life is like cooking bacon and eggs without a shirt on. Why is that? Well, let's think about the process one goes through when cooking bacon and eggs.
After picking out the frying pans, next is to consider what version of eggs to cook. Scrambled, poached, fried (sunny side up, over easy), omelet, boiled? Do we add vegetables, or cheese? Which kind of cheese: American, Swiss, Pepperjack? Broccoli, onions, asparagus, carrots?
So many choices, so little time.
Having sifted through the refrigerator, checking out the 'best before' dates, and smelling and squeezing all the ingredients, we are now ready to cook the eggs. The first choices made, now it's time to take action. What is the timing between starting the eggs and bacon: separate pans or combined? How crispy do we like our bacon? Read the rest of this entry »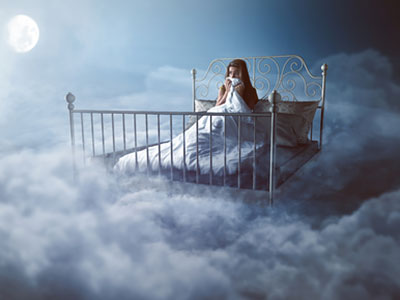 I have always found dreams to be most fascinating.  Interestingly, my guides have taught me that there are, in fact, three types of dreams.
Many dreams are just a result of some of the mundane information we take in on a daily basis. These are usually the kind of dreams which make no sense at all.
Some dreams are simply reflective of both our fears and desires. For example, swimming close to sharks would be an obvious fear for most people, whereas winning the lottery is what a lot of folks would love to happen. Read the rest of this entry »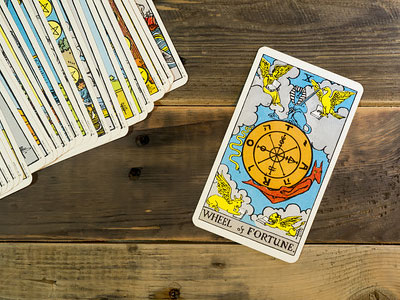 When reading Tarot, it is always important to consider each card in the context of the spread. Each card has differing meanings, based on the context of the whole.
For example, the Three of Swords represents heartache, sadness, loss, grief. However, let's say it comes up along with the Chariot, which represents moving forward with success. Together, the context of these two cards might shift to something like moving beyond sadness. However, this meaning might shift even further, based on the rest of the cards in the spread.
Reading single cards only, would be like trying to convey a message with just one word. Instead one should think of a Tarot spread as representing a full sentence, while each card represents a word in that sentence. Read the rest of this entry »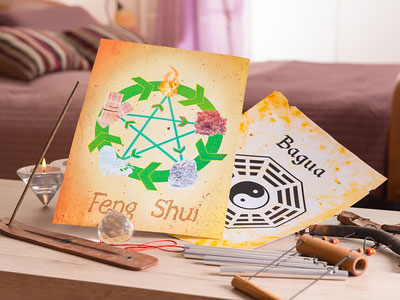 I am very much into how our thoughts and feelings help create our future. However, it needs to be asked what external factors affect those thoughts and feelings in the first place, such as our environment, for example. Therefore, the 'Queen of Clutter' (that being myself) would like to discuss how Feng Shui could help you attract better fortune into your life. Feng Shui is an ancient art from China, which involves balancing energies in any particular place. Here is how you can do it.
Begin With The Bagua
A bagua map (also called pakua) consists of nine squares, each one symbolizing an essential part of a balanced life. This map can be used in any room in your house, as a guide to finding the right area for positioning things. Read the rest of this entry »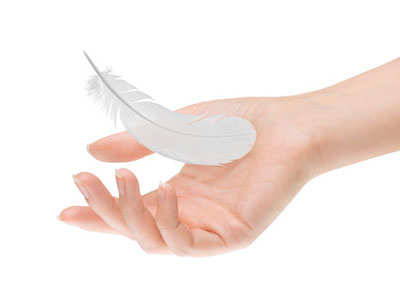 Some time ago, I was sifting through my box of notes and papers collected over the years, and among all the documents and media cuttings, I found a list which describes the symbolic meaning of various colored feathers. Finding the list was a lucky coincidence. Or was it?
My husband and I live in a rural area outside a small town in South Eastern Spain. The people here are very friendly. Yet, without intending any disrespect, it is unlike many beautiful Spanish towns. I guess you could say that ours is somewhat soulless? It certainly is devoid of much in the way of any natural beauty, or cultural architecture. Another thing we don't see much of either, is bird life.
More recently, I was thinking hard about an upsetting situation, while leaving the town hall. The outlook of the problem I was dealing with seemed bleak. But, as I left the building and turned a corner, I looked down and there was a beautiful snow white feather! A sign, or another coincidence? Read the rest of this entry »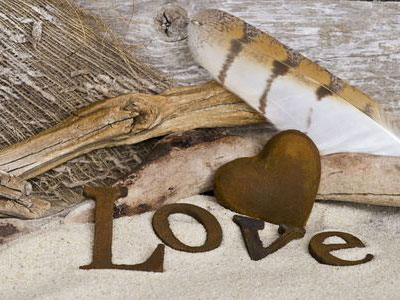 Many years ago I had the blessed experience to work with a Native American shaman. I had to travel deep into a canyon in Arizona. This particular canyon cannot be accessed without a tribal member as escort. I was picked up in a jeep and whisked off to an area surrounded with red rock cradled in Aspen trees.
The canyon cliffs shot up hundreds of feet into the sky, eagles flew overhead, trees whispered the message of the wind, and streams of clear water bubbled over the river rock.
Amidst the beauty of this place there was also great poverty. Children stood in the streams selling beads and various artifacts made from the surrounding nature. Packs of wild dogs ran wild, seeking food. I had one thing on my mind: enlightenment. Yet, I was disturbed by what I saw around me. Read the rest of this entry »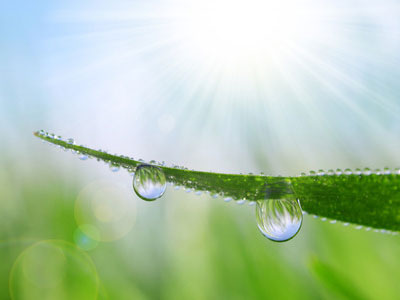 Drawing upon the gently swirling patterns of the benevolence and moods of the delivery of rain, wind and the sighs of sunlight, here within the true freedom of divination or spirit lies. When looking upon the strata and cirrus patterns that beset the azimuth across our skies, here within the simplicity of the patterns of nature, here we can find succour, within the artwork of these neutral and just breaths of renewal and resurgence.
Below the feet upon the ground upon which you walk, simply you will feel the centre of your mother earth, nurturing you to a point of reprieve, only rooting you back within the trees, there within the flowers, there beneath beauty of the forest beneath the bowers there you will find peace and beauty. Look up between the leaves to see, waving, rustling, singing, only to feel the sunlight upon your face, opening you up to a spiritual place, upon which you can find your grace and peace to see the future past and present within these wordless friends. Read the rest of this entry »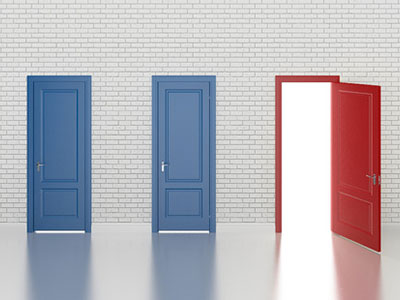 Since I was a very young child, I always believed I would become a teacher and held on to that belief until I was somewhere in my late 20s. It came as a complete surprise to me to discover that this was not where my life purpose was heading. It is so easy to see where misinterpretations occur as one tends to look back.
Teachers commonly resonate with the color brown. They are usually, calm, dedicated, certainly prepared for the unexpected, as this is sure to happen occasionally when dealing with children of any age.
Teachers and instructors are most often also the ones who will donate extra time and energy to outside causes and have a general concern for what is happening in their environment. Good teachers usually volunteer to assist with extracurricular activities and do not anticipate a payback relating to their time and energy. Read the rest of this entry »