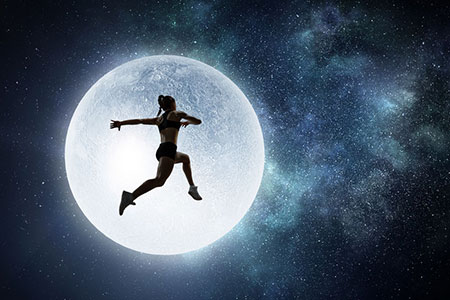 You've probably heard this before. I talk about this all the time. But the concept is one that has had such a huge impact on my life, I just have to share it! You are not your thoughts, or your feelings. You are the soul or spirit who has the ability to observe and experience your thoughts and feelings.
When I made this realization, I had already been working for years on my tendency to be very critical with my inner dialogue. But only when I paid attention to it from a spiritual perspective, did I realize how harsh I had really been on myself.
Our minds are constantly full of inner chatter which, when left unattended, can become a toxic breeding ground for fear, self-judgment and limiting belief patterns. Once I realized I was separate from my thoughts and feelings as a spiritual being, I began to observe them more objectively.
As a natural consequence of this, I found myself asking some really compelling questions. What was I believing about these thoughts? What kind of emotions are these thoughts bringing up? This kind of self-reflection opens a conversation with your heart, your soul, your higher self.
Your mind is designed to keep you safe. This too often means keeping you confined within your comfort zones and self-limiting beliefs. Your heart and soul, on the other hand, want you to grow and expand. The higher self wants you to learn, and play, and, and explore, and experience as much as possible in this lifetime.