recog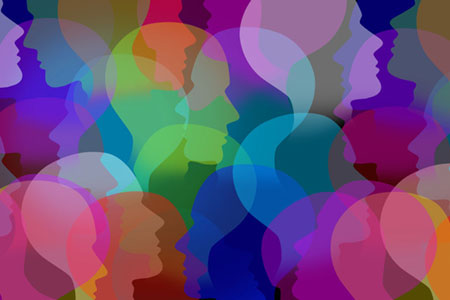 I first noticed my psychic sensitivity when I was a little girl, probably as young as three or four years old. I remember getting sick and looking at individuals, that were either family or friends, out of the corner of my eye with a knowingness that my illness was coming from them – although I experienced the symptoms first. I remember cringing at the knowledge that in a day or two they wouldn't be feeling well. Yet, for some reason, that I don't quite understand to this day, I didn't feel I could tell anyone.
I was raised by my grandparents on a farm that was five miles out in the country. We were as close as a family could be. In fact, I feel incredibly fortunate to have experienced such a loving, nurturing childhood. Yet, although I felt I could tell my grandparents anything, and they would be supportive, for some strange reason I felt I couldn't tell them about my psychic awareness. Perhaps, it was because no one talked about unusual things like that, so I was embarrassed, not realizing at the time that it was indeed a gift. Yet, I don't recall ever feeling frightened or anxious. Mostly, it simply felt confusing.
As the years went by, more and more incidences happened to me that didn't seem to be regular occurrences for others, but I still wasn't quite sure. I remember thinking that perhaps they were having the same kinds of experiences, but were also not comfortable with telling others, just like me. In any case, again, I felt reticent to mention it to anyone.