solutions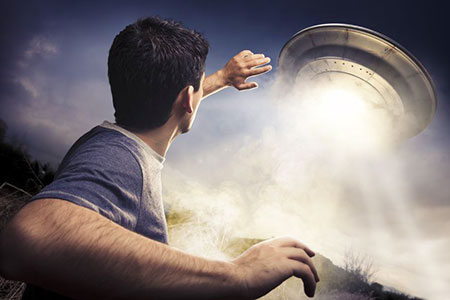 I don't know if is due to the havoc that has been happening on our planet in recent months, but lately I have consistently been having an unusual, recurring thought. I have been wondering whether the aliens might be willing to come and rescue us? Unfortunately, my next instinct is usually, I doubt they will!
If we had the opportunity to express our fears and worries to highly-evolved extraterrestrial beings, and ask for their help, how would they respond?
Let's say we tell them how terrified or confused we have been of this insidious new virus that has been spreading all over our world. Or maybe we would whine and fret over the changing climate, extreme weather patterns, pollution, the plight of the animals, or environmental decline. Or we might lament the many socio-economic hardships, cultural difficulties, psychological suffering and physical pain many of us face in our daily lives.
My guess is the aliens would immediately question our fears, and remind us that it only creates panic and paralysis. Fear does not heal, or solve problems. The aliens will also explain to us that while we are here in this particular plane of physical existence, there is great value in learning to creatively cope with all the trials and tribulations that are thrown our way.
Even though life's setbacks may appear to be frightening and insurmountable at times, each time we accept the challenge, it will enhance our personal growth and spiritual expansion. We become stronger and wiser as spiritual beings, and with the conquering of every passing fear and obstacle, we become more adept at understanding the true purpose and meaning of life and our place in the Universe.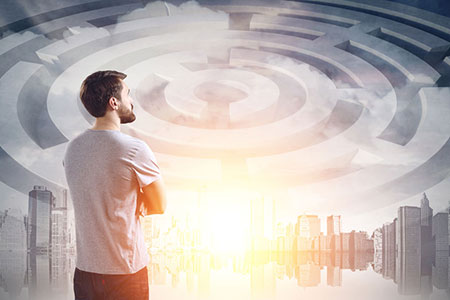 Picture yourself driving down a nice country road. There is no traffic to speak of, the sun is shining beautifully in the cloudless sky, and all is right with the world. You have no particular timeline or agenda in mind, this is a rare moment of bliss which you totally intend to take advantage of.
But, as you come around the next bend in the road, there, out of the blue, appears to be an exceptionally large branch completely blocking the way. What to do now? Well, you have always thought of yourself as a somewhat smart and resourceful soul, so there is no doubt in your mind that you will arrive at a logical and workable conclusion.
After careful examination, you begin to realize this is a little more serious than what you had initially thought, so now alternate plans must be put in place. Out comes the trusted cell phone, to call the nearest towing company. Perhaps they will be able to haul the branch out of the way!
Oh no, you are in a cellular dead zone and there is no signal, so the calling option is out. What next? Well, with a little pushing and prodding, maybe you could clear the path yourself? After an exhausting attempt you quickly realize this is not going to work either. Time out is called for, so you may rally all your brilliant thoughts to reach a viable and successful conclusion.
Then you have an inspired idea. If all else fails, maybe you can navigate around the branch just enough to get free and clear, and continue on your merry way? You try and…well, lo and behold, that worked amazingly well!