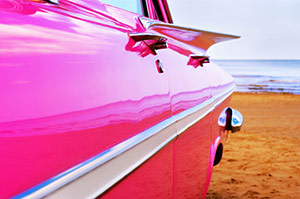 So, by now, if you are a regular reader of my blogs, you've become acquainted with my bipolar mom who is great 75% of the time. You would also know that I am a psychic reader of great faith, and a couple months ago I wrote blogs about both my mom, as well as my plan to manifest a new car for myself. I am pleased to share with you, dear reader, that I have achieved success!
But how, you say. What happened, you ask. I don't know how it happened, but it did.
While I love my mom tremendously, when she takes a ride on the bipolar train, I step back for a week or two and let her work through it. So, it just was the case a month or so after I wrote that blog, she went on a tear again and I backed way up. I had no choice, because you cannot reason with the unreasonable, and as anyone knows who is familiar with the highs and lows that mental disorders can bring, sometimes it is best to live to fight another day. Always pick your battles carefully. Read the rest of this entry »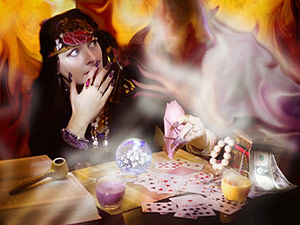 As a psychic it is not easy to find the right psychic to read for me. Like many psychics, I can do readings for others, but I can't read for myself. But trying to find the right psychic for me is like buying a car or a house – it is a process and a challenge!
Just like a house or a car, you look for a psychic who offers you certain special features that will suit your unique needs. There are so many psychics out there, who do you choose from?
When I was younger I needed the guidance of a good psychic from time to time for my love life. This was before the Internet. I remember deciding to take a bike ride on my 18x speed to find a psychic. Along the way I noticed a lady was moving in to a new psychic store, and she already had her sign out, before she was completely moved in. So, I decided to stop and talk to her, and she seemed really nice. Read the rest of this entry »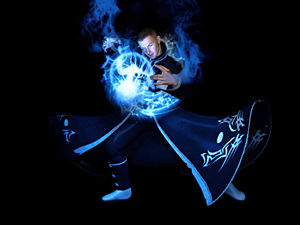 The Magus (or Magician) is the second card in the Major Arcana.  It follows the Fool, and symbolizes insight, power, creativity, and wisdom. The fact that these two cards follow in this order shows that taking a risk brings greater insight and helps us find our proverbial wings.
When this card comes up in a reading it symbolizes new endeavors and feats of willpower. It's all about having the insight and knowledge needed to see where and how change can be accomplished. This card often carries a message that you're in an empowered position and able to shape your world or reality to what you need it to be. What stands out most is the aspect of will or willpower and harnessing that to accomplish your goal. The Magus says that anything is possible, but willpower is needed to set further change in motion. Read the rest of this entry »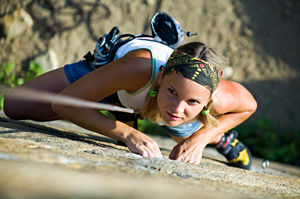 Making positive changes in your life can often feel like an insurmountable task. At times it can be so daunting that it might seem easier to just have things stay the same – no matter how uncomfortable they are.
This is especially true when we have been working on the same area for years and not seeing the results we desire.  This could be true for you, whether the issue you struggle with is weight loss, improving your financial situation, healing an illness or transforming a damaged relationship.
For me the challenge was a particularly frustrating relationship. I felt that no matter what I did, no matter how I shifted and grew, I always got sucked back in to the drama and negativity. I continually called on my angels and spirit guides to help me improve the relationship, to heal our issues, release our karma, and so forth. I asked for anything and everything I could think of to achieve that sense of relief and peace I so desired in my life. Read the rest of this entry »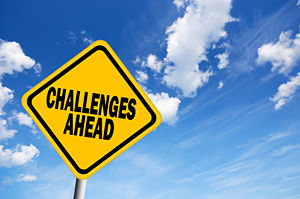 It never ceases to amaze me how much I learn from clients every day. More and more clients also show me how they have found 'the gift' in their own personal challenges and heartbreak.
One of my clients had a very abusive childhood, and two subsequent abusive marriages. She told me recently how she wrote each of her ex-husbands a detailed letter. She thanked them for the gift they had given her; the growth she had experienced from the myriad of 'not so happy experiences' during her life journey with them. Was she playing the victim or merely expressing her anger to them? No, she absolutely meant it.
She also talked about more recent failed relationships and the many gifts derived from knowing deep rejection all the way through to sabotage. And now, finally, she has met a guy who appears to be her ideal mate – she is ready to surrender and enjoy the experience, wherever it takes her. Now she can enjoy the gift of shared love. Read the rest of this entry »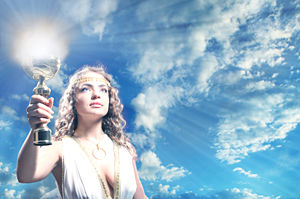 <<< Continued from Goddess Archetypes: The Goddess In Every Woman
Aphrodite is the goddess of love, beauty, fertility, creativity, sensuality, and even healing. She is totally alchemical and transforms anyone in her presence, as would an artist in any genre, a lover,  or a therapist or healer.
Her symbols include doves, swans, roses, apples, and anything with a golden aura. In her liaisons, she was paired either with Ares, god of war, or Hermes, Messenger God who guided souls to the underworld and who was the patron god of travelers, athletes, thieves, communicators, and musicians.
This archetype governs women's enjoyment of love and beauty, sexuality and sensuality. The realm of the lover exerts a powerful pull on many women, and she impels women to fulfill both creative and procreative functions. Read the rest of this entry »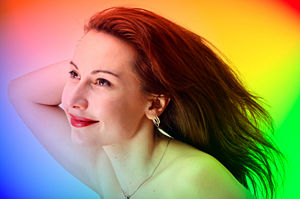 We hear phrases like, "she has a bright aura" or "his aura is dark today", but what exactly is our aura?
Basically, an aura is the energy field that surrounds all matter. Anything that has an atomic structure will have an aura, because atoms are composed of protons and electrons which are in constant movement and they give off electrical and magnetic energy vibrations.
The aura is therefore the energy field that surrounds the object, animal or person. The atoms of animal and plant life are more active, and therefore the energy fields of plants, people and animals are more easily detected than those of inanimate objects. Read the rest of this entry »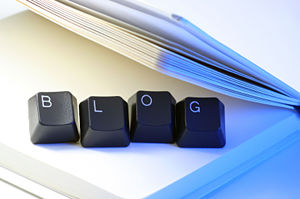 As a psychic reader I get many calls every day and I am asked many questions, because more and more clients are looking for answers.
At times I tell my clients to look at the archives of my previous blog posts here on PsychicBloggers.com, and also to look at other articles published here. The blogs are a user-friendly guide to help others in a time of need.
We have such a diverse collection of work on this site from all the different psychics at PsychicAccess.com it's almost like having the Library of Congress at your fingertips.
One of the useful features on this site is the ability to search by category or by tagged keyword, and every page offers a very long list for you to choose from and once you really start to browse and scroll down there is always something that you can relate to. Read the rest of this entry »