Posts Tagged 'significant other'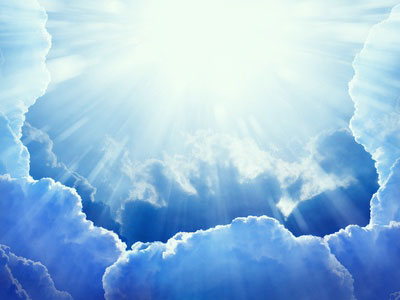 Recently, I had the most intense dreams and they were connected to a friend of mine who lives five thousand miles away across the globe. The dreams were random. I hadn't been thinking of her prior to going to sleep, nor of her deceased loved ones, whom I had never met, or had only met a couple of times.
I once read an article that suggested such dreams are 'asking for something' and that there is a request in there somewhere for the dreamer to do something, or deliver something.
Quite frankly, I have passed on a few spirit messages to this particular friend over the years, and I always seem to do so with a little trepidation. Although it was never said, I always felt she possibly thought of me as being odd… and not very bright. The problem is, when I refrain from passing on any kind of message, a nagging sensation will haunt me until I deliver. So I did. Read the rest of this entry »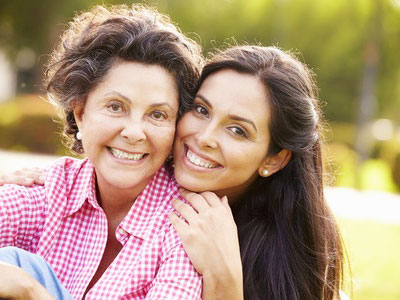 It was just one little message that came through for her. It wasn't the message she expected. "It was so much more," she said afterwards. It defined how she felt. And, it came in the form of only four words.
It was the summer of 2017. I received a call from a lady for whom I had never read before. She was very quick to get out her question and said that she had limited time to talk. I shared with her that I felt a strong female energy around her. I saw my symbolic image for 'mother and child,' so I felt this was may be her mother I was connecting with.
I felt such a loving presence. In my mind's eye I could see her mother smiling. She told me to simply give her daughter this message: "She called me Mom." I shared this with my client, and she immediately said, repeatedly, and I will never forget it, "Thank you!" She said it over, and over, and over. There was so much joy in her words. And then her time ran out and our call was disconnected. Read the rest of this entry »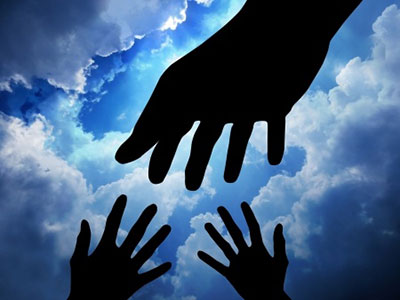 Know and trust that your loved ones in spirit and furry friends in Heaven are ever present in your life on this Earth.
They want you to know that they are sending their love and their joy. They are one with you as the memories of their lifetime pop in and out of your experience here on Earth.
And if you desire, you can invite them to come closer. Feel their gentle touch on your back or your hand, or your face. Feel the beautiful love and warmth and blessings that they bring here.
Many are desiring forgiveness and love wanting you to know that their soul, like your soul is ever eternal. There is no death, only a departing of worlds. Read the rest of this entry »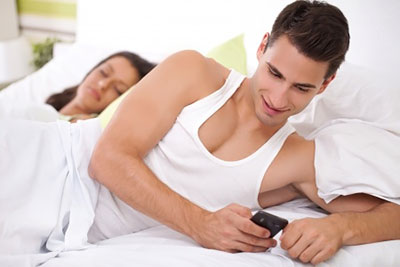 Is your partner cheating on you? Is your spouse seeing someone else? These thoughts can be life-changing in a relationship. It can create a wall that is very difficult to tear down, especially if it is not the truth of the situation. Yet, if true, it can also destroy a family.
There are several signs to watch for in every relationship that will bring the truth of the situation to you. However, you must be willing to act after knowing the truth, and not just sit there and be disrespected.
Phone Secrets
Does the cell phone get hidden when you walk into a room, after they have been fervently texting on it? Does it go in their pocket, or under a cushion? Does it go into the bathroom with them? Is it always by the bed, in a place that you could never access it? Is it password or fingerprint protected so you cannot see anything in it?  Has it become a third appendage attached to the person at all times? Are they chuckling, however won't show you what they find so amusing?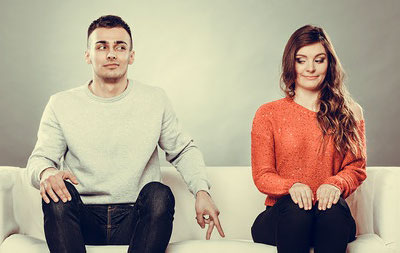 I receive many calls from ladies who want to know what a certain gentleman thinks of her. I then tune into the man's thoughts to see what is going on. Often, I can see clearly whether he loves you or not, and I can tell you what his thoughts are.
However, you are the one who sees him on the physical plane. By tuning into your own intuition, watching his body language, and noting warning signs, you can avoid falling for a man who will never care for you. If you notice the signs early on, you can also get out of a bad relationship, or avoid alienating a man who loves you, but who may just be the silent type. Read the rest of this entry »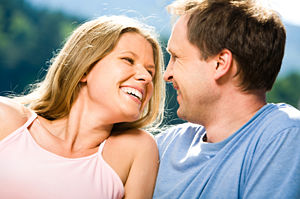 We are all walking magnets. We attract or we bounce off of one another. When we are lucky enough to find someone whom we don't bounce off of, and feel a connection or desire to be with that person, it's because we need something from them that can help us on some level. It could be spiritual, emotional or psychical.
There has to be something to help us evolve in this incarnation in order for us to feel that connection, or rather desire, to spend time with a person or share the same space for a time. I feel that this attraction remains alive and fresh; it never thins, our or dies out. It is the 'magic ingredient', if you will, that keeps us with a spouse or partner with whom we are in a relationship. Read the rest of this entry »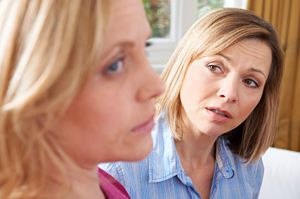 Just the concept of someone being in a position of knowing anything, no matter the type of expert they are can be intimidating for all of us. Add to that the creepy sounding  title of snooping around in someone's heads without their permission can be intriguing to most people, but what if we don't know who the person is who is determining the consequences of these thoughts?
Imagine the inconsistency between judgments and actual outcomes if we predetermined a relationship based on what a person was thinking now. For example:  him thinking he wants to marry you does not mean he will marry you. Or thinking of ending it with you is not necessarily what he will do so, nor if he thinks of dating other women that he will. Read the rest of this entry »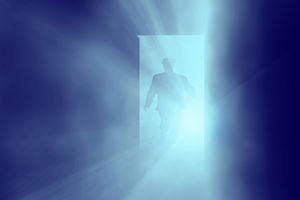 Sometimes we all get so busy pursuing our work that we forget the value of the current moment.
I, for sure, don't set the best example of work-life balance, but I am learning each day from clients – here on earth and in the spirit world – how important it is to appreciate what we have now, rather than always striving towards the future.
One of my greatest life lessons is learning to be present for myself and the people that I love.
I remember a wise friend once sharing a well-known quote with me: "the past is history, the future is a mystery and now is a gift – that's why we call it the present". I don't recall where this wonderful quote originates, but I love it. Read the rest of this entry »