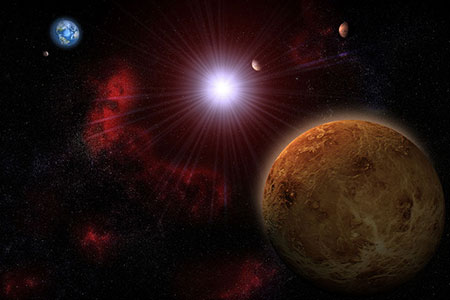 As a practicing psychic, I have on many occasions spoken to clients who were concerned about the planet Mercury going retrograde. They typically fear that this recurring planetary event might wreak havoc in their lives. While astrologers agree that it can at times be a more challenging time, many of the fears about retrogrades are often unfounded, and based on myth and misinformation. Its potential effect on our daily lives can actually be highly positive and beneficial.
Reputable astrologers quite rightly point out that by truly understanding Mercury Retrograde and how to manage its influence in our life, we can actually turn it into a positive experience, rather than a negative one. For my part, should you have been worried about the Mercury Retrograde in the past, I hope to ease at least some of your concerns here, as to what role this phenomenon can, and cannot play in your daily life.
The Spinning Backwards Myth
The most prevalent myth about Mercury Retrograde is that the planet is 'spinning backwards' at this time. The truth of the matter, as any astronomer would tell you, is that Mercury is not actually moving backwards during a retrograde. It only appears to be receding.
The planet Mercury is closer to the Sun than any other planet and therefore circles around it in as little 88 days. The Earth, on the other hand, takes much longer, i.e. a whole year to complete this trip. During a retrograde, Mercury appears to slow down, while Earth seems to move at a faster rate. This creates an optical illusion in the heavens which makes it seem that Mercury is spinning backwards in its orbit. However, Mercury is merely moving more slowly around the Sun, compared to planet Earth.
One can liken this to Mercury being a race car on the inside track, while Earth is on the outside of the track and overtaking Mercury. While doing so, as Earth appears to go faster, it would seem that the Mercury is slowing down or, in fact, going backwards, even though this is not the case.