mindset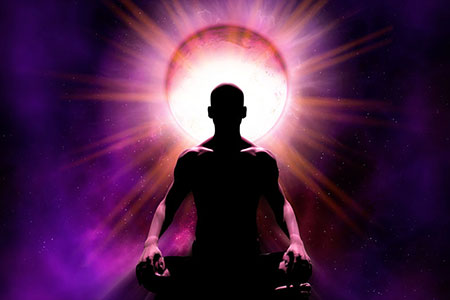 Karmic cycles are repetitive patterns in consciousness that emerge through a belief that is contrary to the laws of the Universe.
Some religions and spiritual teachings refer to humanity as the 'children of God.' When I use the term 'God,' I do not mean some off-world deity that is separate from us mere mortals. To me God is the All. It is the Creative Force. Being a 'child' of this Creative Force means that we have the same nature and creative capacity.
Many wisdom traditions also equate words, thoughts and consciousness with God's ability to create. In other words, thought has a creative function in the Universe. Thoughts are words, images, and stories that are repeated in the mind and they have creative power.
Another way of saying this is that whatever we choose to think or believe about ourselves and others, and about the world around us, ultimately becomes true for us. This is important when discussing how to clear away old karmic patterns.
Karma are patterns of thought that are repeated in the mind and influence how we create our life experiences. Free will means that we have total freedom in what we choose to think and believe.
This is not to say that a specific thought, or even a behavior, is wrong or bad. In fact, the Universe or God always takes us at our own value and says yes to all our thinking and feeling patterns.
Karma is a secondary spiritual law to the Law of Attraction, that allows us to evolve continually into our higher potentials. From an esoteric or spiritual perspective this relates to the expansion of love, joy, and peace within our mind.
Karma and the Law of Attraction are also separated by a protective buffer, in that we often experience less damage than our minds can produce through thought, and we also receive more good than our minds can produce through thought. In metaphysics this is known as the Law of Grace. Continue reading →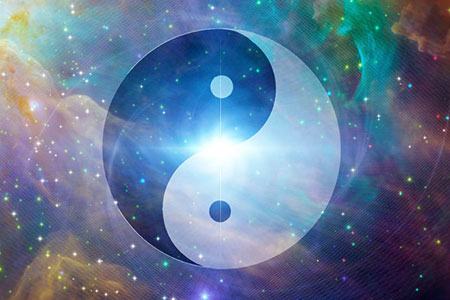 It is quite common to hear of the 'Law of Attraction' these days. However, although the concept has become popularized in mainstream culture, it is actually an ancient spiritual concept. In metaphysics, it is one of the primary Universal Laws.
However, what is less commonly known is that the concept of Karma is secondary or sub-law to the Law of Attraction. The principle of Karma or Karmic Law is found in various religions and wisdom traditions, particularly Hinduism, Buddhism, Taoism, Jainism, and Sikhism. It prevails over multiple lifetimes and is associated with our soul evolution and rebirth.
To understand Karma, it is usually helpful to consider what it is not. Karma is not a punitive concept of punishment for the bad, and rewards for the good. Karma does not 'come for us' when we do bad or evil things. In fact, we can potentially resolve karmic patterns within a single lifetime, even before they manifest into actual events and experiences.
Karma is created through core belief patterns we have about ourselves, about life, and the world around us. These beliefs, mindsets and paradigms are often accumulated through many experiences over several lifetimes. And 'negative karma' is created when we consistently believe, for example, in things like fear, lack or limitation.
A good example is the Great Depression of the 1930s. During that time, many people focused on lack or limitation. There was a fear of poverty and hardship. These beliefs created many cultural challenges. For example, many parents abandoned their children and families.
This created a karmic paradigm for them, and if that paradigm was not cleared out in their lifetime, it will be repeated in future lifetimes, until it is cleared out. They will reincarnate in the next lifetime with this core belief still attached to their subconscious mind. In their next life they will likely experience abandonment themselves. Their abandonment is not the karma, their abandonment is the result of the actions that were taken as a result of their fear or false beliefs.