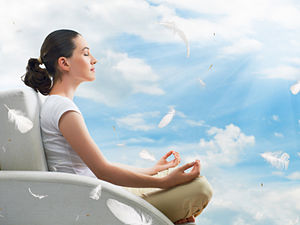 All of us, in our own way, experience stress on a daily basis.  At times stress is manageable and life seems to flow smoothly.  At other times the storms move in and we can easily become overwhelmed.
Several techniques can be utilized to reduce stress and manage pressures:
Watch your diet
When I experience stressful events, I am more careful about food selection. I avoid caffeine and sugar. I eat more fruits and vegetables. I even avoid red meat to some extent. Read the rest of this entry »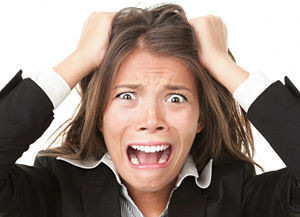 I have noticed that when a client calls me in an agitated state, their questions and fears will dominate the reading. In fact, I will actually pick up on the questions they are about to ask! This is not the same as 'a bad energy' but simply my picking up on their frantic, frustrated or anxious feelings during a psychic reading.
So please be aware of this when you call, and please calm and steady yourself for the reading.
I pick up on someone else's empathic imprint,  but to some extent it is based on our mutual connection. I need you to be calm and centered. If you are angry with your partner, I will not be able to pick up all of the gentler and more caring connection to your partner. It is my opinion that your partner's readability of thoughts can sometimes be subtly influenced (improved ) by our letting go of angry energy. Read the rest of this entry »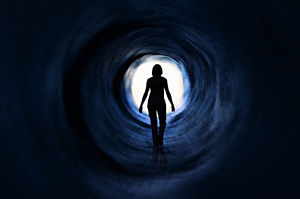 Catchy title, eh? Well, that pretty much describes exactly what happened.
It was a day just like any other. I was alone at my Arizona home, preparing to begin a psychic reading for myself, to look at my future. More specifically, I wanted to know where I would be living in 2013. I knew my mother, who lives in Indiana, was scheduled to have a colonoscopy that day, but it was not on my mind at the time of my reading.
As it usually takes more energy and focus to perform a psychic reading for myself, rather than for my clients, I was setting the mood with candles and incense, as I cleansed the energy in the room. I sat down, grounded myself, greeted my spirit guide, and started to slip in a gentle trance-like state – all usual for my self-readings. Read the rest of this entry »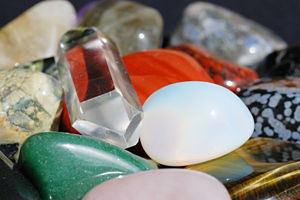 I use stones to change the mood in a room, to enhance a spell, to retain information, to direct energy, to shift patterns. The ways to use stones are as many as there are stones. You can use just one, or a combination to get just the right results. You can put them on a charm bracelet, in a bowl, on the coffee table. One time I wire-wrapped 30 of them and hung them from a foot high Yule tree in my tiny studio apartment.
While I was learning how to use stones I hit a tough time in my life. One night I decided to go out with some friends, and on my way out I grabbed a stone from the table. I didn't know why, I didn't ask. I just took one.
During the evening I felt what I can only describe now as a 'shift in balance'. When I got home I was listening to my answering machine and got to a message from someone I had just disconnected from. When I counted back the time, I realized he made that call when I felt the shift, and the stone I grabbed was a star ruby, which is useful in psychic protection! Read the rest of this entry »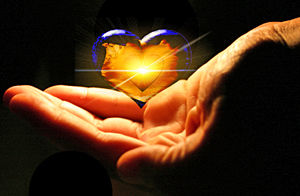 Clairsentience is the gift of receiving Divine guidance and spiritual information through your feelings – physical and emotional. You know you are clairsentient if you often find yourself saying, "I feel…" For example, "I feel like it would be a good idea" or "I just don't get a good feeling about that place or person."
You may also experience clairsentience as 'tingles' on your skin or the back of your neck when your Angels are near and sending you messages. You may also pick up on others feelings and emotions, this is an aspect of clairsentience known as being an empath.
No matter how your unique clairsentience works, it is highly important that you practice good self-care – physically, emotionally and psychically. Intuitives with this gift are especially vulnerable and can easily get sucked into drama, addiction and co-dependency – all of which manipulate your psychic gifts and distract you from your true Path. Read the rest of this entry »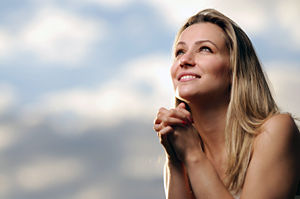 Whenever I go into a reading I contact my spirit guides through automatic writing and allow my spiritual teachers to come to me. Not only to guide me, but to help my client get the most out of the psychic reading that they can. I can see spiritual guides when a client contacts me. Sometimes I get a name, and if identified I let the client know to talk to them, like they are in the room with you, because actually they are.
I have seven spirit guides and teachers and they help me every time with each client. Added to this are the guardian angels and spiritual helpers the client brings to the reading. The problem is, the information is there, but the person I am reading is not able to understand the knowledge that is being conveyed. That's where my job kicks in. To be able to read, to see, to feel, and to hear on behalf of others is my calling. Read the rest of this entry »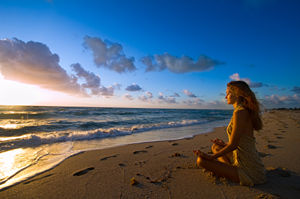 Meditation is an ancient practice used in modern times as a tool to open up your psychic channels and connect you to your own innate psychic awareness. Meditation is very valuable in the process of your own spiritual growth.
There are many meditation techniques you can use in the process of psychic development and spiritual growth. One of the tools that can be used is crystals, because they are natural conductors for psychic awareness. Good choices of crystals to use are quartzes, such as smoky quartz, amethyst, citrine, and rock crystal. Moonstone is also ideal for meditation.
Another tool is color meditation. Pink is used to attract love; green is for healing and to attract prosperity; brown is an earth color that can be use for grounding; yellow and purple is for higher spiritual awareness; gold is to connect to your guides and angels; and silver is for astral travel during your meditation process. Read the rest of this entry »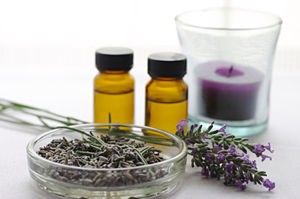 We are all emotional beings and feeling is an intricate part of our journey on this Earth. I've had clients ask me "How do you deal with all the emotions?" So, I thought it's time to share some of the things I do to help ground and center myself during those times when emotions tend to run high.
The very first thing I tell myself, and many of my clients, is to not do anything. If emotions run high or you're upset, angry, or hurt, don't do anything in that moment, because once things settle down, those actions may be hard to take back.
Breathing is something we all do, to the extent that we take the power of a few good deep breaths for granted. Before you say anything or do anything in your moment of high emotion, take a few long, deep breaths. Envision the hurt, tension, or anger you're feeling leaving your body as you exhale and then draw in white light and calmness with each breath you take. Deep breathing is a great way to hit that 'reset' button, and to give yourself a little time to think about what you're going to do, or say next. Read the rest of this entry »