How To Anchor Yourself In Any Storm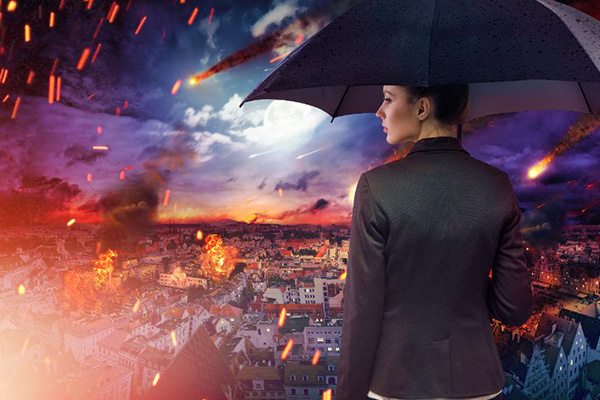 Happiness, peace, calm, no drama. This is the way of life we all really strive for and long for. We even design our lives in such a way as to create the illusion of having attained this. Yet, life happens. There are stresses. There are arguments, fights, heartaches. Yes, there is pain.
We sometimes find ourselves in situations not of our own making, and circumstances that anger us. Yet, at the end of each day, if we can go to bed knowing we were honest, and we did what we believed with all our heart was right, then we have inner peace, and happiness.
Yes, we all do make mistakes. We do things out of anger, hurt, then later regret. But if we work hard to try to resolve the situation, we can be happy in ourselves.
No one can say words to us that bring us to unhappiness; no one can take actions that hurt us if we don't let it destroy our faith within.
Becoming the rock in the middle of the storm is key. We must keep our mind clear, not let others tell us that we are no good, and avoid trying to become what others want us to be. We have to be what the spirit within tells us to be. Then we will be happy, we will be anchored in the center of the storm.
In all our lives there comes a time to make major decisions.  Our first wisest choice is to ask the Creator, our Higher Power, through our prayers and meditations, what is best. The second is to get expert opinions. The third is to ask for the opinions of others, whose lives may be affected by the decisions. There is no need for egos, hastiness, or heartaches of years gone by. Simply listen carefully, through all the junk, for the good statements made.
Faith makes the discords of the present the harmonies of the future ~ Robert Collyer
Then in the end, we have to act, decide, and make choices according to our heart. We must do what gives us peace. Again we need to find our answers within ourselves. This is the strongest act of faith, and this is when we need to dig deep within, and make our decision to find peace.
As we move toward our choices, the entire universe, which is already set up to support us, will help provide what is necessary to achieve our goals. All we need is a little courage and a lot of faith.

About The Author: Mariella

Mariella is a New York resident, born in Italy, who began accurately reading at the age of eleven with just an ordinary deck of playing cards. She's since designed her own deck of oracle cards using a combination of Tarot, old-fashioned Neapolitan cards, and Angel oracles cards. She also developed a unique time board to use in her readings that provides clients with startlingly accurate time frames for her predictions. Deep faith, integrity, and warmth are her trademarks. She deeply believes that even the darkest situation holds light and hope, no matter how difficult or unclear the problem may be. She reveals and delivers spirit guidance with sincere love and a deep compassion for every soul who comes to her for lasting solutions to their problems. For a reading with this warm, funny, and highly detailed Clairvoyant and Empath, you can find Mariella at PsychicAccess.com.