Posts Tagged 'clairolfaction'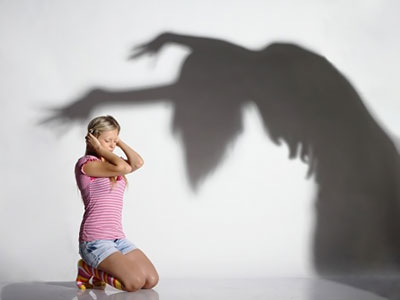 When I read for a client, I am not just reading their energy, but I am also reading the energy of their loved ones, co-workers, friends, their home environment, as well as their work environment and community. During a psychic reading in can become evident, for example, that the home environment is toxic, stagnant, or energetically polluted, which has a negative effect on my client.
This pollution is not always metaphysical in origin. Sometimes it is caused by a physical contaminant. For example, it can be a mildew issue, which will make me smell mold and sense moisture, like a smothering humid feeling, or see black mildew spots on a psychic level. The toxicity can also be due to a leak of actual chemicals, bugs or something else that has become a threat to the client's health. Read the rest of this entry »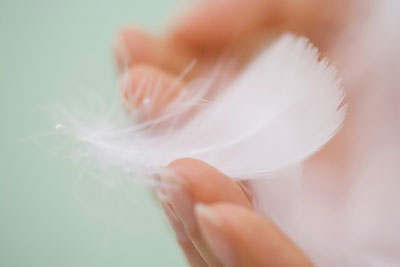 Some of the questions mediums are frequently asked are: How will I know when my loved ones are around me? How do I know if my loved ones are okay? Are my pets okay? Where do people, or pets, go when they cross over?
These are all very good questions and each psychic medium usually offer answers based on whatever the spirit world communicates to them individually.
Everything is energy. We are all energy, pure energy. Energy cannot be destroyed, it can only change form. Therefore, we never die; there is no death. When we no longer need the body, our energy merely takes on a new form. What some like to call Heaven or the Hereafter is just energy in a different form. Read the rest of this entry »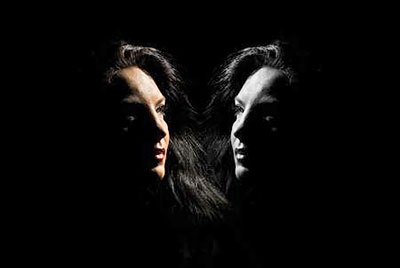 There are many ways to obtain the same result in spirit communication, as many roads will take you to the same destination. Using the psychomanteum is one way to reach out to the spirit world. It is a device to help a person communicate with the other side, including departed loved ones, pets and spirit guides. The prophet Nostradamus used a similar reflective device to experience out-of-body travels into the future as indicated in Dr. Raymond Moody's book.
Typically, the psychomanteum is an enclosed structure or chamber made of black cloth or wood, with a chair on one side facing a mirror on the other side. Some people also use a red darkroom light. A person sits in the chair gazing into the mirror, while relaxing enough to achieve a light trance state. In this altered state of consciousness it is easier for one to see visions reflected in the mirror. Read the rest of this entry »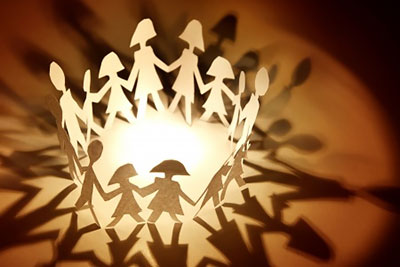 Séance is a term you don't hear too much today. Anytime a group of people get together to contact the spirit world, you have what is known as a séance. For some reason this mediumship term has been moved into the background of our vocabulary. We now call these gatherings by a number of names, including message circles, message service, circle readings, group readings, or sittings.
Why the term faded away is difficult to say. The word's usage declined between the 1920s and 50s, according to Google Books, but it is now beginning to have a resurgence. The word séance typically conjures the mental image of spiritualists sitting around a table in the dark, with candles, holding hands, with wispy apparitions of ghostly spirits floating above them. Read the rest of this entry »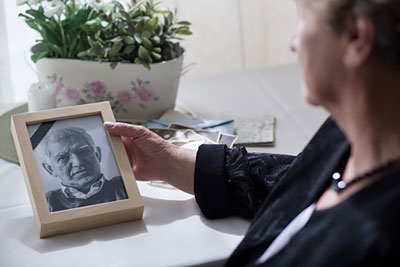 Why don't I receive any contact from my loved one on the other side? This is a frequently asked question which often comes my way. I don't always have an answer, but often the truth is that the questioner is either anxious, or wanting it so much that they are blocking the reason for their question.
Sometimes people will say they've begged the deceased to give them evidence of their survival, and to just let them know that they are happy and healed from any emotional or physical trauma they knew on this side of the veil. At times, the messages from their loved ones, given to the messenger such as myself, are undeniable proof of their existence after death. These evidential messages can be very detailed, and yet some receivers still tend to doubt. Read the rest of this entry »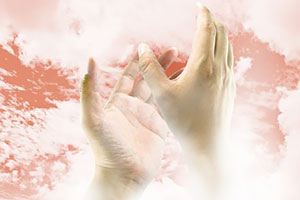 When I started to do psychic readings, I never intended to do mediumship work. I never imagined clients asking me about loved ones and friends who had passed away. They would ask me also how one recognizes the difference between a spirit guide and a loved one in spirit.
In my experience loved ones who have passed make their presence in our lives known through signs or familiar aspects about themselves. Personally I have had many experiences with smells that identified a family member, such as the smell of their perfume or cigar smoke, as well as objects that belonged to that person that are moved or disappear. The smell of a cigar always tells me my father is around, not my grandfather, because his favorite cigars had a distinct aroma. Read the rest of this entry »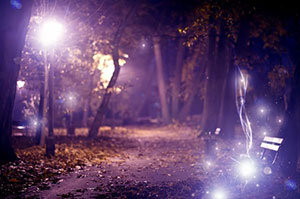 When I was very young I remember seeing this white orb. It was small and at times it got bigger. I would always smell perfume when this happened. My mother was a "clean freak" so I knew it was not dust. At times I could also see traces of orbs of the same color and they would follow each other, or hit the floor and bounce. The pattern was like a family of orbs.
As time went on, I could hear singing like a choir of women. I would look out the window, thinking it was the neighbor lady, but her car was not in her driveway, so I knew she was not home. Read the rest of this entry »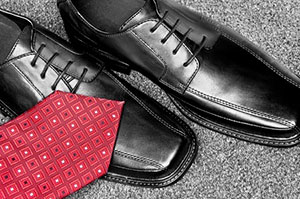 After my mother passed away, my father eventually remarried. My stepmother gave me some stuff one day that my dad didn't like. It was a pair of formal shoes and a tie. My dad thought it was ugly, but I did not mind.
So, I put the shoes and the tie in my closet. After my dad's passing they gained sentimental value for me. Once in a while I would take out the shoes and tie, when I had to dress up for a special occasion, but in time I completely forgot about them. Then my brother asked me if I would I be his best man. He was getting married to a lady name Janice, who I predicted he would marry a year earlier during a psychic reading. At the time he said I was nuts! He was done with women. So, when this wedding came up I reminded him of the reading the previous year, and he said: "I hate to admit it, but you were right." Read the rest of this entry »