Posts Tagged 'clairescence'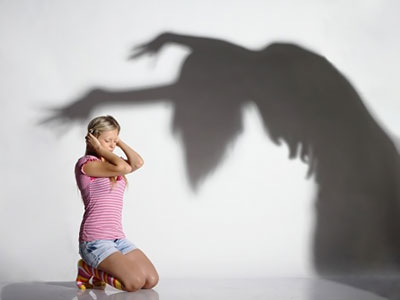 When I read for a client, I am not just reading their energy, but I am also reading the energy of their loved ones, co-workers, friends, their home environment, as well as their work environment and community. During a psychic reading in can become evident, for example, that the home environment is toxic, stagnant, or energetically polluted, which has a negative effect on my client.
This pollution is not always metaphysical in origin. Sometimes it is caused by a physical contaminant. For example, it can be a mildew issue, which will make me smell mold and sense moisture, like a smothering humid feeling, or see black mildew spots on a psychic level. The toxicity can also be due to a leak of actual chemicals, bugs or something else that has become a threat to the client's health. Read the rest of this entry »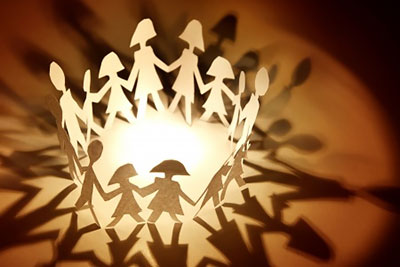 Séance is a term you don't hear too much today. Anytime a group of people get together to contact the spirit world, you have what is known as a séance. For some reason this mediumship term has been moved into the background of our vocabulary. We now call these gatherings by a number of names, including message circles, message service, circle readings, group readings, or sittings.
Why the term faded away is difficult to say. The word's usage declined between the 1920s and 50s, according to Google Books, but it is now beginning to have a resurgence. The word séance typically conjures the mental image of spiritualists sitting around a table in the dark, with candles, holding hands, with wispy apparitions of ghostly spirits floating above them. Read the rest of this entry »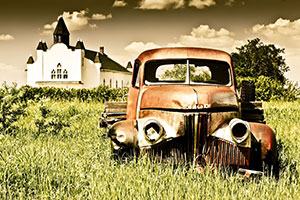 After a difficult divorce in 1999, I lost my pick-up truck in the settlement. I needed new, affordable transportation. Fortunately my stepbrother knew this guy that had an old Dodge for sale at a really good price. But when I saw it, I had a bad feeling about this car.
I was however very desperate to get a car, so after taking it for a test drive, I convinced myself it was only my imagination that something was wrong. So pretty soon I was driving my new car on Route 270 heading home. Then the paranormal activity started. Driving along slowly, the material from the ceiling of the car came detached. My son Raymond was in the back seat, and he looked at me with big eyes and said, "Dad, why is that man pulling the stuff off the ceiling?" Read the rest of this entry »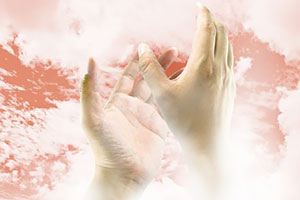 When I started to do psychic readings, I never intended to do mediumship work. I never imagined clients asking me about loved ones and friends who had passed away. They would ask me also how one recognizes the difference between a spirit guide and a loved one in spirit.
In my experience loved ones who have passed make their presence in our lives known through signs or familiar aspects about themselves. Personally I have had many experiences with smells that identified a family member, such as the smell of their perfume or cigar smoke, as well as objects that belonged to that person that are moved or disappear. The smell of a cigar always tells me my father is around, not my grandfather, because his favorite cigars had a distinct aroma. Read the rest of this entry »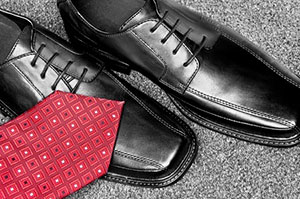 After my mother passed away, my father eventually remarried. My stepmother gave me some stuff one day that my dad didn't like. It was a pair of formal shoes and a tie. My dad thought it was ugly, but I did not mind.
So, I put the shoes and the tie in my closet. After my dad's passing they gained sentimental value for me. Once in a while I would take out the shoes and tie, when I had to dress up for a special occasion, but in time I completely forgot about them. Then my brother asked me if I would I be his best man. He was getting married to a lady name Janice, who I predicted he would marry a year earlier during a psychic reading. At the time he said I was nuts! He was done with women. So, when this wedding came up I reminded him of the reading the previous year, and he said: "I hate to admit it, but you were right." Read the rest of this entry »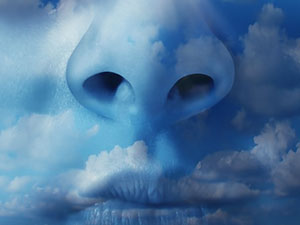 Distinctive smells have long been associated with a variety of paranormal and psychic phenomena. Many mediums specifically rely on their ability to 'smell spirit' in order to validate loved ones who have crossed over, or to identify the presence of spiritual entities.
Some psychics also use smell to gain insight into events of the past, present and future. This unusual ability is known as the extra-sensory ability or psychic gift of clairolfaction. Other interchangeable terms used to identify this 'clair sense' is clairosmesis, clairalience, clairessence and clairscent. They all refer to the same psychic ability, namely 'clear smelling'.
Clairolfaction is a form of extra-sensory perception (ESP) that enables the gifted person to receive psychic or paranormal information by means of 'psychic smelling'. It is, however, important to note that a person with this ability does not smell any real odors or fragrances.
Psychics with this extra-sensory gift are able to 'smell' beyond the normal range of the smelling sense. There is no physical source for such a smell, and other people in the room would usually not smell anything, unless they are also gifted. Read the rest of this entry »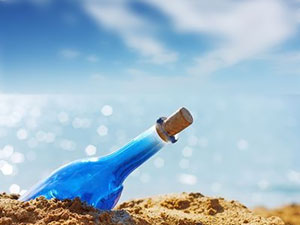 When someone close to us passes on they often give us signs to let us know that they are still around. Our loved ones are very eager to let us know that everything is fine with them when they cross over.
Those who have passed on still know what goes on in our daily lives and they still love us. They want us to know that. Not all of us can always sense them around us, that doesn't mean they will not give us a sign.
These signs from the other side come in different ways, shapes and forms:
Animals & Insects
Loved ones often come to us in the form of an animal or other creature, from a butterflies and puppies to birds and wild animals. These animals might show up from nowhere, cross our path, call to us from outside, fly into a room, or even land on us! The Monarch butterfly is a well-known symbol of loved ones visiting us from the spiritual realm. Read the rest of this entry »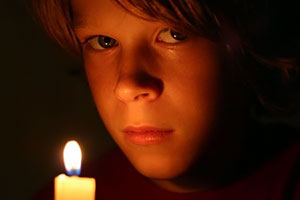 After my mom sat me down to talk to me about my inherited psychic abilities, she wanted me to have a better understanding of my gifts. Although I am one of the third-generation of psychics in my family, I still didn't know how to deal with this new found awareness until my junior year at high school.
When my parents decided to buy another house we thought our troubles with the hauntings would finally be over, but it was only a new beginning and things started to get worse. Not only did the paranormal activity become more intense, but more things were disappearing at the new house.
My parents had the house blessed before we moved in, but a few months after that the paranormal activity started up again. It was not only affecting my family, but my friends also. It was difficult for me to get anyone to spend the night at my house. Read the rest of this entry »