Published
January 4, 2019
|
By
Lucinda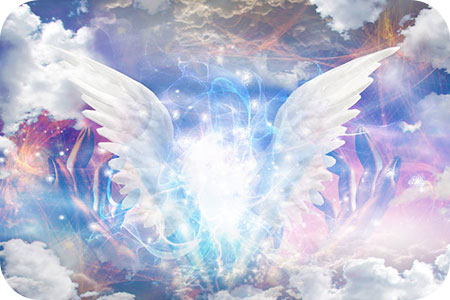 The New Year is the perfect time to introduce the wonderful Archangel Barachiel, otherwise known as The Angel of Blessings.  Also known by the name of Barakiel, he is the Archangel who is designated to spread God's messages of blessings and abundance to the world and what better time to introduce him into your life than the New Year? Archangel Barachiel is also the leader of the guardian angels, who work closely with people.
Here's how to recognize when this magnificent being is around.
Laughter
When you are in the presence of Barachiel, you may become so joyful that you feel the overwhelming urge to laugh.  Furthermore, it is said that humor is indeed one of God's gifts to mankind, as it helps people to reduce stress levels and put any current challenges we may be facing into the proper perspective.
Barachiel teaches that through humor people can learn not to allow any difficult circumstances to overwhelm them, as Almighty God and his band of Angels are higher than any set of circumstances. All we need to do is put our faith in them at all times. Archangel Barachiel, assists humanity in learning to put our trust in God and by doing so be victorious over any adversity we may find ourselves in.
Posted in

Angels, Life Design, Spirituality
|
Tagged

abundance, angel readings, Angels, archangel, blessings, clairalience, clairescence, clairolfaction, flowers and plants, fulfillment, fun, gifts, goals, guardian angel, happiness, holy, humor, intention, joy, laughter, nature, New Year, positive thinking, prayer, sacred, spiritual messages, success
|
Leave a comment