Posts Tagged 'clairalience'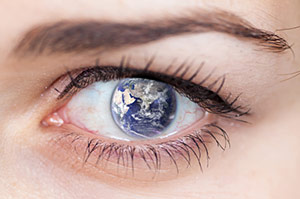 Although I can't speak for every psychic, the consensus is from many professional psychics that we all have this ability call known as "being psychic", "intuition", "gut instinct" or just a "knowing".
The ultimate difference in a psychic's ability lay in how or if this ability is developed through practice, development classes, meditation or prayer. For me it is all the above, on a regular basis – usually daily.  The old saying practice makes perfect definitely does apply.
An important first step to building psychic ability is by paying attention on how you as an individual best receive information.  We each have a dominant mode or combination of ways to receive psychic impressions, and understanding what works for you is the key to opening up your intuitive insight. Read the rest of this entry »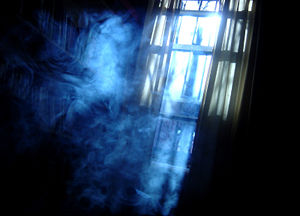 Last week I saw something I never thought I would, even after years of living in a haunted house. I bought a brand new house in 1992 for this every reason – no more hauntings, apparitions and paranormal activity! I really never thought that my new house will become haunted too.
On February 9th, 2013, I was in the living room talking to my wife and I noticed that my three year old puppy, Peppermint, was standing in the kitchen looking up at the ceiling and wagging her tail. It seemed as if she was looking at something, or someone. I joked with my wife and said, "Look, Peppermint is looking at ghosts!" Peppermint was walking slowly, the way she usually does when she is approaching a person for the first time. Then suddenly she backed off really quick, but she did not bark. She was intrigued and cautious, but certainly not frightened. The scene reminded me of something I saw on a paranormal investigation TV show recently, so I followed my intuition and went to my computer room to grab my digital camera and my digital recorder. Read the rest of this entry »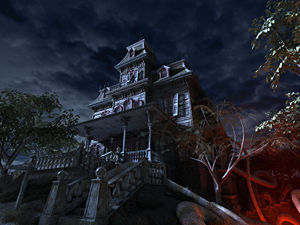 For some time my wife and I had been looking for a new home. Being psychic has always been helpful when one goes house hunting. Growing up in haunted home, I am always very cautious about the properties we consider. Experience has taught me that it is not always the house itself that is haunted – it can also be the land that the house is built on.
Currently we live in the countryside. Yes, we do have one traffic light, and yes, we do have a chicken stand. We wanted to look for something that would offer us a brand new beginning. We have gone through many realtors, of whom none had the patience  for us to find the right house.
My wife eventually found a lady named Alice, from another town. When we met her, we told her we wanted a good size house with some land and an outbuilding to run a small business. I told Alice that I did psychic readings and when I walk into a house I could pick up on any spiritual energy that may be present. Our new realtor thought it cool that I had psychic gifts, and I told her it does help when looking for a house. Read the rest of this entry »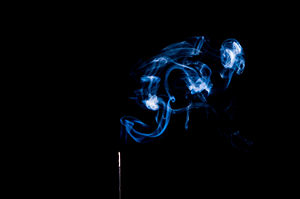 I was thirteen years old, and out walking with my father when he said, "I want to talk to you about something". I thought, "Oh no, is this going to be a talk about the birds and the bees!" And then he began, not a talk about the facts of life, but a little chat about what he called 'The Spooks'.
My dad spoke about his conversion from atheist to spiritualist some ten years earlier. He told me how my mother had taken a bet with him and he lost. Losing meant he would have to accompany her to a spiritualist church in London. He went to the spiritualist church one Sunday night when Joseph Benjamin, a well-known medium, was on the platform.
Even standing right at the back didn't stop this medium homing in on my father with a message from his recently deceased father. The message blew my dad away, especially when through Joseph Benjamin he was getting told off by his father about the way the tools he'd inherited were rusting away with neglect in the shed, amongst other things. Read the rest of this entry »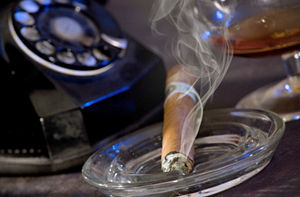 Did you know that someone who passed on can communicate with us using our sense of smell. I have heard of people smelling cigars and flowers, or even peppermint sticks.
I experienced this phenomenon myself on the Bicentennial weekend of July 4th, 1976. My grandfather who passed years before always smoked those little cigars that had a sweet smell, and when he came over and spend the weekend he would smoke them. And the same with my father; he was also a cigar smoker. I can remember that smell like it was yesterday, but oddly the smell would not have the same flavor as my grandfather's cigar smoke. We always knew when my dad had lit a cigar, because it would give off that one specific smell. Read the rest of this entry »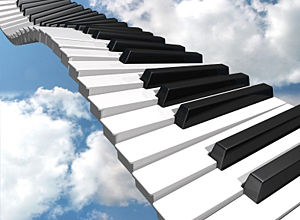 Can the dearly departed hear our music? Can we communicate with the other side through music? I am sure this is possible, as I have personally experienced evidence of it. Music can indeed influence the energy of a spirit or ghost.
When I was a little boy, my mother would always play the hymn Onward Christian Soldiers for us on Sundays, because we were still too young to go to church. Before she passed away she asked me if I would go her grave site on her birthday and play that song. How could I say no? I have been doing it every year since.
In those days my dad would go to church alone, while mom stayed home with us. But he was not as much into the Christian music as my mother was. He was putting in many long hours as a fire fighter for the city of Columbus, Ohio, and he had hard time keeping his eyes open during services. The only reason he went to church was to make my mother happy. Read the rest of this entry »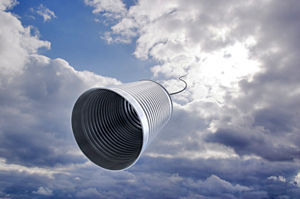 Have you ever wondered if a deceased loved one can contact you from the other side using a telephone? The answers is most definitely, yes. This happened to me twice, 35 years apart.
In 1976, after coming home from church one day, I received a phone call from my grandfather, who had passed away earlier that day. When I answered the phone I had no clue that my grandfather had died.
Recently, 35 years later, I have had a repeat experience of this exact same experience. This time it was on my cell phone. I was on the Interstate 70 highway, driving back from Indiana to Ohio. It was an exhausting and stressful journey. On the way, I noticed that my phone showed that I had missed a call. It was kind of weird, because the phone never rang. I did not give it a second thought and rather concentrated on my driving. Read the rest of this entry »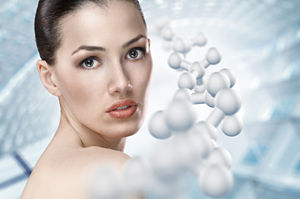 Working as a reader on PsychicAccess.com, I get a lot of questions about Spiritual Awakening. Is it real, and how do you know if you are experiencing it yourself?
There are a few different lists of ascension symptoms floating around the Internet, so it is no easy task to know which is more accurate or reliable.
In my opinion Karen Bishop's list is the best. She wrote that "we all experience our spiritual development in our own unique way. For some of us the changes occur slowly; for others a series of events can trigger sudden growth. We do not all share the same symptoms or changes". I therefore can't account for all of the symptoms, but I am going to share some of the experiences I've personally had as a psychic. I am not listing these things in any particular order, as I can't remember what I noticed happening first. Read the rest of this entry »