clairalience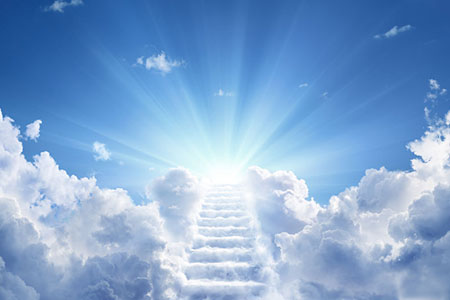 Most of us have lost someone dear to us, whether it be a grandparent, parent, child, friend or co-worker. And when this happens, many of us wonder why, and what happens next? Know this: death is never final.
Death is simply the spiritual essence leaving the physical body. Each one of us is born with this spiritual nature, our soul energy or spiritual essence. We are given a physical body to carry us through this journey on Earth, and throughout this life journey our physical bodies change. However, our spiritual essence remains constant from before our birth, and carries us forward to many other realms and new incarnations, beyond the physical death at the end of this lifetime.
My clients are often concerned about their departed loved ones. Is my mother in pain? Is my family okay? Is my child still suffering? Is my husband safe? Is my friend stuck in between worlds because she took her own life?
The simple answer to all these questions is: yes. When we pass, our physical body is no longer needed and our spirit simply returns to the Highest, or Heaven, or Universal Love, or Source. There is no 'hell' or 'bad place' after this life. It is all good for all of us. It is a place of peace and simplicity. A plane of existence or realm of the utmost, purest, highest state of unconditional love.
When we lose someone close to us, the essence of their spirit returns to us at different times after their passing. You may see, hear, sense, or even smell them, and sometimes even feel them touch you. All these experiences are real. If you feel them around you, they are there. If you feel a feather like touch on your cheek, they are there. If a scent reminds you of someone, they are there. If you swear someone just sat on your bed, but no one is in your room, they are there.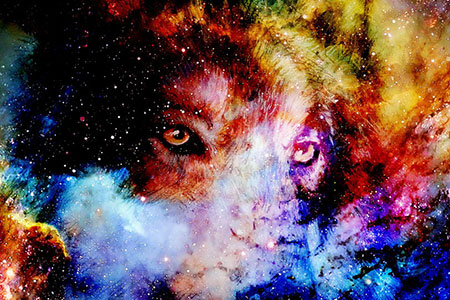 Here we go again…I can feel myself starting to transform. The shapeshifting is always an uncomfortable sensation at first, but just for a very short time. After that, I only feel the pleasant sensation of growing much stronger than my human body. All of my physical senses become heightened, as well as my psychic senses. For I am a powerful, prenatural being… inexplicable by natural means.
Most of mankind will never believe that we actually exist. We are the shapeshifters – a very special group of inter-dimensional beings. But we do co-exist with you in this world and we have a special mission: to watch over the creatures of Earth and offer them protection when needed.
After my transformation is complete, I find myself being drawn to the creek – a small inlet of water that leads to the majestic Long Island Sound, a tidal estuary of the Atlantic Ocean, located between Connecticut and Long Island. There is a special tree there that I love sitting under. It is fun to meditate and relax there.
This time, I meet here with my special friend, who is also a shapeshifter. He takes on the form of a large, grey wolf. Occasionally, we join forces, when we have something of great importance to attend to. Today is one of those times. We always keep track of our special animal friends, when they are left outside to fend for themselves. We take care to ensure that they are in places of safety, and we make sure that they are well-fed.
My wolf friend has summoned me telepathically, after using his psychic gift of smell. When he greets me, I can immediately tell that something is bothering him. "I am glad you showed up tonight," he says. "Have you noticed that lately we seem to be having less and less of our animal friends around?