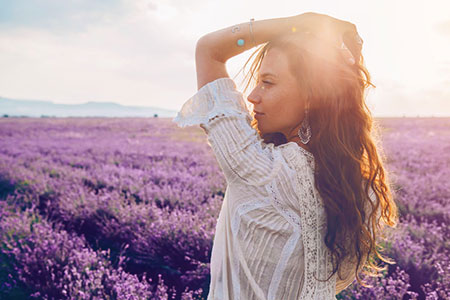 To lead a more spiritual, and therefore a happier and more fulfilled life, you do not need to develop a passion for incense, or hire a guru to assist you in going through some form of spiritual awakening. Instead, you may be comfortable with more down to earth approach.
Firstly, it is important to recognize that religion and spirituality are not necessarily the same things. Religion is just one form of spiritual practice. Spirituality itself is something that comes from within the individual.
Spiritual awareness is a sustained belief that there is much more to life than meets the eye, something greater than yourself, even though you have no evidence for it. Hold onto this belief or feeling, as it is very, very real!
One of the best ways to get in touch with your spirituality is to spend time in nature. It does not matter whether you live, in a town, city, or rural area, connecting with nature is imperative, as it will help to bring a sense of peace to your overworked mind, and it will uplift your spirit with its rejuvenating power. By doing so, it will assist with your spiritual development.
To become more spiritually aware it is also important to learn to control your inner dialogue. Becoming a more spiritual person involves monitoring your inner voice and making sure that your self-talk is healthy. Meditation can be particularly helpful in this respect, as well as recognizing any negative thought patterns or false beliefs that you may have.