Posts Tagged 'become psychic'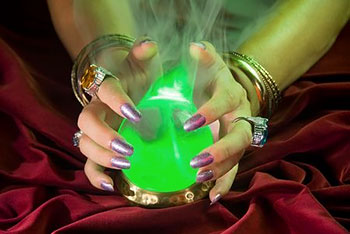 Before I opened psychically, after my second Near-Death Experience (NDE), I sought out a psychic reader to help me understand the confusion I was going through in a relationship. I was in love with man who was pushing me away. I was so desperate to have him in my life; I believed it would be forever! I felt a strong connection to him. So, I visited a local psychic.
During the reading, the "psychic" told me we would definitely be together, but that I needed some additional "help."  This so-called "psychic intervention" would involve a series of special candles, spells and meditations at a high cost. Since I was so desperate to get the man back, I paid her a lot of money for the help she offered. It took several months before I realized how foolish I was to have paid a scam psychic all that money, as nothing ever came to fruition. Read the rest of this entry »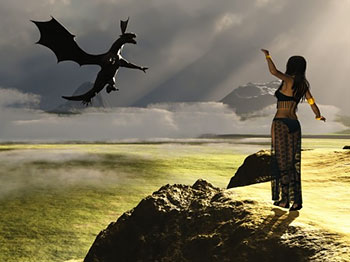 Raising your spiritual energy is a life changer. As your talents, gifts and skills skyrocket, so will your sensitivities. Do not be in a rush, let Spirit handle your development. In your awakened state as "dragon rider" the planetary transits will rock you, and solar storms will send you to bed.
As you grow, you will find your tolerance level for nonsense plummeting. Spending time in social drinking, foolish pursuits, or inane conversations will become an anathema instead of a fun way to spend an afternoon. When you begin to read minds, then you have to learn to have superficial conversations in spite of what you pick up from others. Sometimes what you pick up will slip out in conversation and you will find yourself losing "friends" – who now find you too intense, or too honest for comfort. Read the rest of this entry »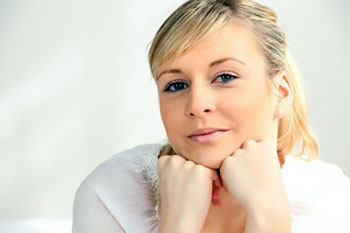 When I first started to notice my own psychic abilities, I was very young. It's hard to understand these phenomena when you are only a child. I would feel things, hear things, and see things I did not understand. It was hard for a child to go through, but as I got older I never ignored my gift.
I kept at it and as the years went by it got even stronger. I believe we all have some form of psychic ability and that we have it for a reason. I feel nothing is a coincidence in life. As we get older some people's intuitive side gets stronger and we become more sensitive. We are able to warn other people about certain areas in their life, or picking them up when they are down, telling them how it really is without sugar-coating what we perceive. To do this successfully one must be confident about your extra sensory abilities. Read the rest of this entry »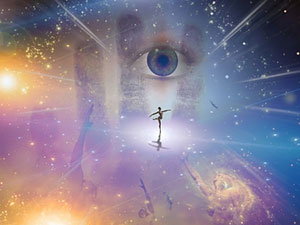 Recently an client asked me in video chat, "How can you be a psychic and a reverend?" There is nothing wrong with being both a reverend and a psychic. In fact, there are some great advantages to being both. It has been my experience that my work as a psychic and energy healer and as a reverend go hand in hand.
While I grew up in a strictly conservative Catholic household, I knew intuitively there was more to life and spirituality than what I was being taught. To make matters worse, I was attending a Catholic school where I was misunderstood and misjudged. I was always questioning my faith and the wonders of the Universe.
To better understand myself and the yearnings of my soul, to know more about the Universe and the unseen, I had read The Bible all the way through at the age of nine. Read the rest of this entry »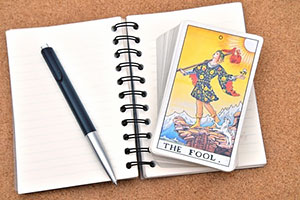 Do you find yourself having dreams that come true on a regular basis? Continual feelings of déjà vu? If so, you could be experiencing a psychic awakening.
A psychic awakening can occur at any age, but it happens most frequently at puberty, around age 30, and after age 60. It can be a frightening experience of a bombardment of information, visions and feelings that you cannot explain.
Sometimes catastrophic events or trauma can also trigger a psychic awakening, such as a physical injury, near-death experience, or visiting a place that is known to be a vortex of spiritual energy. Read the rest of this entry »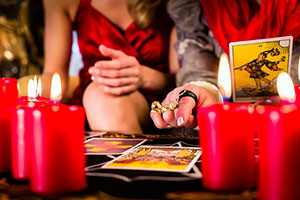 Gifted clients sometimes call me to ask how to develop their psychic abilities. My answer is always the same, connect with like-minded people so that you can openly share, learn and practice.
Where to find these people is usually the next question. Well,  you found me for starters! Something bigger than all of us directed you to me. More will follow. At times it is not necessary for you to seek. As the saying goes, when the student is ready the teacher will appear…
Driving has always been my escape. Cranking up the music, opening the windows, becoming one with my car. It is where I do my best thinking. Unconsciously, I am aware of my surroundings. I've always been a safe driver. But consciously my mind is sometimes in high gear. When I'm on the road I unwind, develop ideas, mull over dramas, laugh at the ridiculous, and most importantly, enjoy my own company. Read the rest of this entry »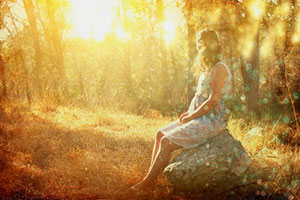 When I look back on my life, I am so pleased that it didn't go as I had planned. Did I ever think I would be using my psychic and healing abilities to help other people? Definitely not! There is no way I would have had any inclination of using my abilities all those years ago. I had a very different life planned back then. Yet, doing this work today has brought me the greatest joy and fulfillment I have ever known.
I know that my psychic and healing abilities run on my mother's side of the family. My great grandmother was from Eastern Europe and when she arrived in this country she brought with her the legacy of folk remedies and traditional medicine of my ancestors, such as the use of herbs and tinctures. She was also able to read tea leaves. The art of reading tea leaves led her to make extra money for her children, who turned out to be my grandfather and his sister. She became well-known as a psychic reader in the area. Read the rest of this entry »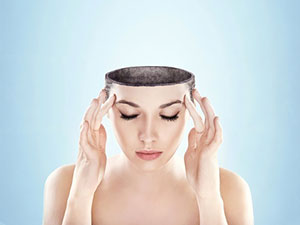 The world and its people are increasingly going through an awakening process. More and more people are waking up and asking if they can become psychic, or be more psychic. The answer is definitely, yes!
Most people are born with many natural psychic gifts. Through the process of growing up, and sometimes religious stifling of these gifts, they get subdued and often  turned off. When you go through an awakening process, your abilities get turned back on.
Then, like any muscle that is be retrained, you start off slowly using the gifts and gradually, with effort and practice, you can develop very powerful psychic abilities. The key is to use the abilities on a regular basis.
People will be stronger in different psychic gifts. Just as some people are musically inclined, and others are not so much, some people have stronger natural psychic gifts and may be stronger in one or two than in the others. Read the rest of this entry »