Posts Tagged 'become psychic'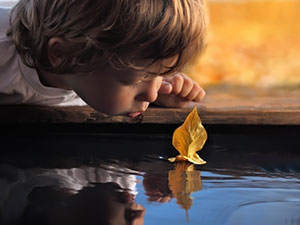 How often do you stop to truly listen to a child talk? If you listen, you will see that most of them are actually wise souls in little bodies. The true spiritual age of children most times will peek out at you and you may even be surprised at what they say, and do!
I've had instances where I would be passing by my son's room and hear him quietly talking with someone else. There would be no one else in the room with him, but he'd be carrying on a conversation, laughing and pointing. Who is he talking to?
When Sean was about five years old, I'd walk into his room and he'd be sitting with one leg crossed over the other, in the lotus position. His little fingers would be curled up in the circular "Ohm" position. The first time I saw him do this, I quietly asked him, "What are you doing?" He cracked an eye open and said, "I'm meditating." Read the rest of this entry »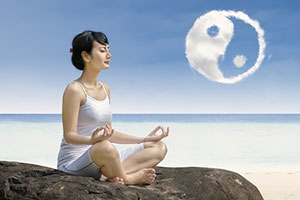 In modern society we are all about mantras like "just do it" and "no fear." We worship Yang energy – the energy of doing-ness. Yet, the power of the flow and wisdom of psychic guidance is the opposite: don't just do something, sit there!
We have come to neglect the Yin energy in our lives – the energy of being-ness. We are afraid that if we hold still we are quitting, resigning, giving up, procrastinating.
Have you ever tried to get through to a friend who will just not shut up? That is how it is for our Spirit Guides, the Higher Self, Yoda, Jesus, The Force, Source, God, the Divine – whatever your belief. When we don't hold still and shut up, nothing else can come in to guide us. We are then at the mercy of our crazy human mind with its puny imagination and its self-absorbed ego, which is limited by the imagined boundaries typical of earth plane thinking. Read the rest of this entry »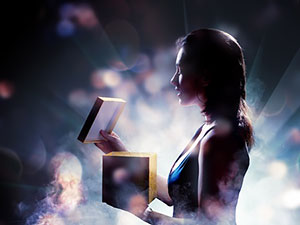 Life brings us many twists and turns, and we feel as though there is no way in which to see it coming. Or is there? It is true that we all have an intuition, which most of us either ignore, or are not aware of. You can make this gift stronger and transform it into a more useful resource tool.
I teach my students to let Spirit know by telling your Guides that you are ready to turn on the "psychic tap". That faucet is available to us all. It is a matter of whether or not we choose to turn on that flow of universal psychic energy.
For some it is more easy to do than others. Sometimes it is a matter of repeating to your Guides that you are ready to work with them. Keep working on it.
A frequently asked question to me is: "How do I know that it is not me speaking to myself and that it is Spirit?" Each of us need to step aside and let Spirit work through us, utilizing us as a vessel between the two worlds. We are always in charge of our own soul and our Guides respect that, so stepping aside, should not be something to be feared! It simply means that you are humbled by their working with you. Read the rest of this entry »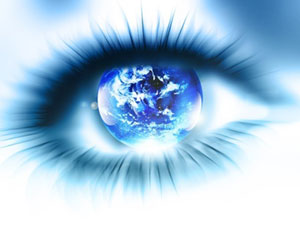 One of the many different forms of psychic ability is that of remote viewing (RV). Simply put, this ability allows us to see things or events that exist across time and space. In some ways, it is like watching a television, or listening to a radio thousands of miles away.
But how exactly does it work? The truth is, no one knows for sure. Much like dreams, RV is a way for us to cross the normal boundaries of perception and expand ourselves psychically.
Unlike its cousins, such as out-of-body experiences (OBE), dream walking, or deep hypnosis, RV is done while fully awake and conscious. Some say it is similar to astral projection. The phenomenon has been around since ancient Greece, and in more modern times various military groups and the United States Central Intelligence Agency (CIA) have used it strategically, such as seen in the popular film, The Men Who Stare at Goats. Read the rest of this entry »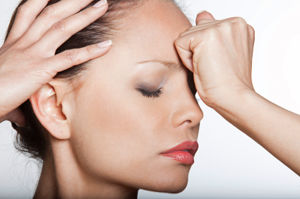 Being psychic is both a gift and a skill. The gift to receive psychic messages in the various ways they can manifest is not unlike being gifted to compose music or design architecture, or having a special talent for Olympic sports performance. People are born with many different gifts and abilities.
The skill to excel at interpreting psychic messages, on the other hand, has to be developed through years of practice. This is similar to practicing the skills and techniques required to be an excellent composer or architect, or training towards becoming an Olympic athlete.
Anyone can make up a melody, draw a picture of their dream house or swim in the local community pool. Similarly, anyone can have be intuitive or have a gut feeling about something that eventually comes true. Read the rest of this entry »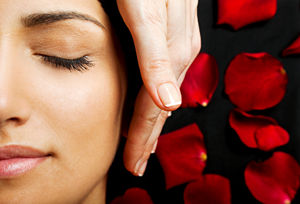 Energy. What is it? Psychics often talk about picking up your energy and the energy of situations and the people who you have questions about.
Some refer to this as the 'vibes' we get from people, animals, places or things. Have you ever walked into a house and gotten great vibes, or maybe not such great vibes?
The concept of energy forms an integral part of our daily lives. We speak of the energy of dancers, athletes, supernova, and electricity. We soak up the Sun's rays and it gives us energy. Deepak Chopra talks about it. We use energy to work, relax, cook and travel.
We can't see energy but we can feel it on both conscious and subconscious levels, including psychically. We can see the amazing effects of it. We can see spaceships launch, lights go on, the effects of our investment in time and energy to get things done, and the lack of it when we're feeling confused, depressed or under the weather. Read the rest of this entry »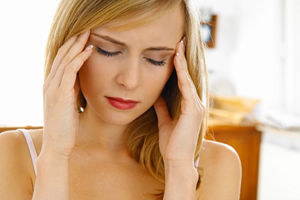 It's interesting to find out that generational psychic gifts are just that – generational!  Yesterday, I had the most heartfelt talk with my mother, about the intuitive insight that not only the two of us have, but also my mother's sisters and father.
I listened attentively to my mother, who relayed situations where premonition had been the forerunner in her family. This was rarely ever spoken of, even though my mother has had prophetic dreams for years. For example, some years ago it was my mother who called to tell me I was pregnant, before I even knew or suspected it.
I then shared with her my frustration with the fact that many times, over the years, I had visions of incidents long before they happened, and really no one to warn?  Not to say they were all  negative – on the contrary, many of my visions or intuitive messages have been positive experiences. Read the rest of this entry »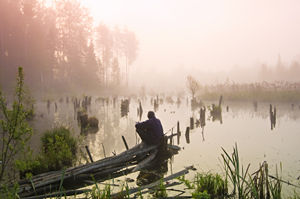 Thank you to the Creator, God, Infinite Intelligence, or a multitude of other names that all mean the same. There is a higher power that watches out for us and guides us to live a life by the golden rule of 'do unto others as you would have them do unto you'.
I thank this God Force for allowing me to be the conduit between the etheric realm and the earth plane. Twenty years ago, had I 'unwrapped' the gift sooner, I would have run for my life! It is through my own grief process that I began to open up to my psychic and mediumship abilities, first to save myself and since then, I have been told, countless others.
I am fortunate to have been chosen to witness, facilitate and, more often than not, deliver life-altering messages from Spirit, either indirectly or directly. By indirect I mean via phone or internet, including absentee healings. Read the rest of this entry »