Posts Tagged 'become psychic'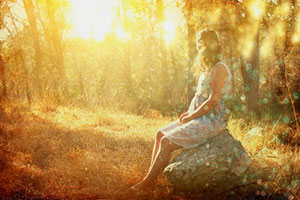 When I look back on my life, I am so pleased that it didn't go as I had planned. Did I ever think I would be using my psychic and healing abilities to help other people? Definitely not! There is no way I would have had any inclination of using my abilities all those years ago. I had a very different life planned back then. Yet, doing this work today has brought me the greatest joy and fulfillment I have ever known.
I know that my psychic and healing abilities run on my mother's side of the family. My great grandmother was from Eastern Europe and when she arrived in this country she brought with her the legacy of folk remedies and traditional medicine of my ancestors, such as the use of herbs and tinctures. She was also able to read tea leaves. The art of reading tea leaves led her to make extra money for her children, who turned out to be my grandfather and his sister. She became well-known as a psychic reader in the area. Read the rest of this entry »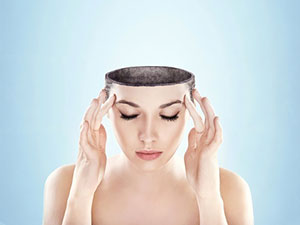 The world and its people are increasingly going through an awakening process. More and more people are waking up and asking if they can become psychic, or be more psychic. The answer is definitely, yes!
Most people are born with many natural psychic gifts. Through the process of growing up, and sometimes religious stifling of these gifts, they get subdued and often  turned off. When you go through an awakening process, your abilities get turned back on.
Then, like any muscle that is be retrained, you start off slowly using the gifts and gradually, with effort and practice, you can develop very powerful psychic abilities. The key is to use the abilities on a regular basis.
People will be stronger in different psychic gifts. Just as some people are musically inclined, and others are not so much, some people have stronger natural psychic gifts and may be stronger in one or two than in the others. Read the rest of this entry »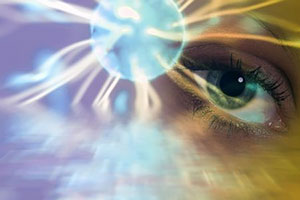 I have been doing psychic readings for many years, and the one thing I am absolutely confident of is that all human beings have psychic or intuitive potential. This always brings up the question, "If all people are psychic, why would anyone need to go to a psychic?"
The best way to answer this question is to understand that there are three types of individuals that go to psychics.
The first type of individual goes to a psychic because they have insecurity about the future. This is certainly a valid reason to get a psychic reading, and those of us who are career psychics are certainly here to help these individuals. This type of individual finds inspiration and security in knowing what the future holds, but are often out of touch with their own intuitive gifts. Read the rest of this entry »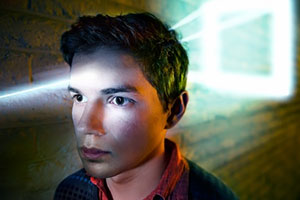 What is the best way to start developing their own psychic abilities? Some people seem to be born with a high degree of psychic gifts. Some gain them through a near-death experience. Others learn to develop them. There are many ways to do this.
The best way to start developing your own psychic abilities is through meditation. If you have trouble with this on your own, join a meditation group, or start one yourself with interested friends. Take turns each week with who will lead the group and prepare the lesson. Then pick out various psychic skills to practice each week.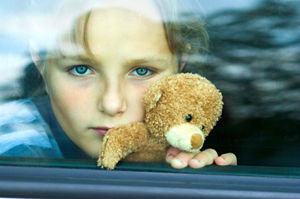 Finding one's own way can be torturous. From the beginning, your family never seemed to figure out how you managed to be so different compared to the rest.
It is true that you match your family genetically, but going by your disposition you belong to another group of people.
It is a feeling of being lost and searching for, and finding one's own kind; it is not about wanting, rather needing to.
Brothers, sisters and others in the community torment, gossip and chase you away. To be rejected breaks your heart; you wonder about what to do in order not to be rejected by your own.
It is very sad, as you did not do anything to justify it, other than act different, look different. Read the rest of this entry »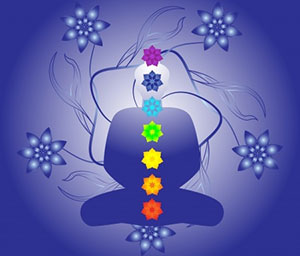 The sixth chakra, or Ajna is located at the brow, right between the two physical eyes. It is symbolized by a lotus with two petals.
The animal totem of the sixth chakra is the black antelope or black panther. The musical note that resonates with this chakra is "A". This is considered the intuition chakra and it is also referred to as the Third Eye.
It rules the sinuses, optic nerve, eyes, forehead and the frontal lobe of the brain. Its corresponding gland is the pineal gland.
The color for this chakra is a deep indigo. Foods to stimulate this chakra include Eggplant, blackberries, red cabbage.
Physically, Ajna deals with vision. Emotionally it deals with clarity on an intuitive level and mentally with visual consciousness. Spiritually it deals with compassion, empathy, foresight and psychic ability. Empaths, mediums, psychics, and intuitives usually have a very developed and open sixth chakra. Read the rest of this entry »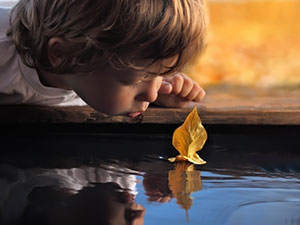 How often do you stop to truly listen to a child talk? If you listen, you will see that most of them are actually wise souls in little bodies. The true spiritual age of children most times will peek out at you and you may even be surprised at what they say, and do!
I've had instances where I would be passing by my son's room and hear him quietly talking with someone else. There would be no one else in the room with him, but he'd be carrying on a conversation, laughing and pointing. Who is he talking to?
When Sean was about five years old, I'd walk into his room and he'd be sitting with one leg crossed over the other, in the lotus position. His little fingers would be curled up in the circular "Ohm" position. The first time I saw him do this, I quietly asked him, "What are you doing?" He cracked an eye open and said, "I'm meditating." Read the rest of this entry »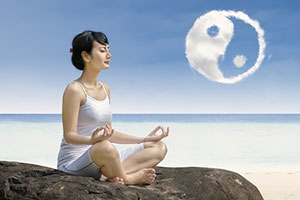 In modern society we are all about mantras like "just do it" and "no fear." We worship Yang energy – the energy of doing-ness. Yet, the power of the flow and wisdom of psychic guidance is the opposite: don't just do something, sit there!
We have come to neglect the Yin energy in our lives – the energy of being-ness. We are afraid that if we hold still we are quitting, resigning, giving up, procrastinating.
Have you ever tried to get through to a friend who will just not shut up? That is how it is for our Spirit Guides, the Higher Self, Yoda, Jesus, The Force, Source, God, the Divine – whatever your belief. When we don't hold still and shut up, nothing else can come in to guide us. We are then at the mercy of our crazy human mind with its puny imagination and its self-absorbed ego, which is limited by the imagined boundaries typical of earth plane thinking. Read the rest of this entry »