Daily Archives:
September 17, 2021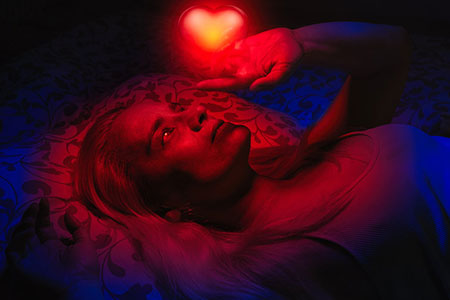 When I was in middle school, around the age of 13 or so, I remember an older, more popular girl used to constantly bully me. I also remember coming home from school and telling my mother about it. I told my mother that I hated that girl, but she very sternly said, "Oh no, you don't hate anyone!"
I defiantly replied, "Oh yes, I do!"
My mother then patiently replied, "Okay, well if you are going to insist on hating her, please go and do it somewhere else, young lady. I do not want to hear about it anymore!"
She never explained to me why she felt it was inappropriate for me to hate anyone. I didn't figure this out until much later in my life.
My own daughter is now also a teenager and she sometimes comes home from school with similar complaints. A girl at school has been spreading false rumors about her. Just like I did all those years ago, my daughter also told me how she hated this girl. And I replied the same way my mother did, except I also explained that hate only breeds more hate.
To hate someone or something only hurts you, no one else. My daughter hating this person she feels has wronged her, will only cause her to hurt herself more with negative emotion, every time she thinks about this person. Every time she tells a friend or family member about this girl, she will be refueling her own negative fire. Thus, she will only end up hurting herself more.
The other girl does not feel every occasion my daughter is upset, or reliving the hurtful situation that occurred. In reality, my daughter is punishing herself every time she thinks about how this person wronged her. This is what we all tend to do, when we find ourselves in similar or hurtful situations.