Daily Archives:
September 8, 2021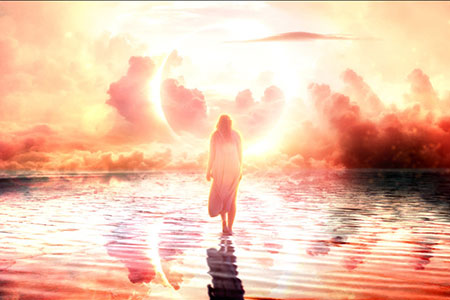 Many people assume that their loved ones will say goodbye to them before they leave this earth plane. I beg to differ. In my experience this is not always the case. I know this without a doubt from personal experience.
In 2010, for example, my favorite sister became very ill. She was taken to the emergency room with kidney and liver failure in early August. She was admitted on a Monday, and by the Wednesday around dinner time, I received a phone call from her husband telling me that she had passed away.
Seconds after receiving this awful news, as I turned to my left, I saw her sitting next to me. Her apparition was looking at me, as if to say, "Are you okay? How are you taking this?"
Indeed, she appeared to be more concerned for me than herself. After all, where she was going now, she wasn't going to have any more health problems or human suffering. Once her spirit saw that I had regained my composure, she left my side and continued her spiritual journey to Heaven.
My dearest sister had merely come to say goodbye, until we meet again. Rather than despair about her passing, I was suddenly relieved her soul was heading to God's Holy Kingdom. There is after all no finer a place in the entire Universe!
In the summer of 2012, my other sister informed me that she was having difficulty breathing and was seeking medical advice about it. Sadly, at the same time, my mother was also having medical issues. Soon after, my phone rang very early one morning. My heart raced as I ran to answer the call, fearing that my mom had taken ill.
Instead, a man's voice was saying, "Where is your mother? I need to speak to her urgently!"