Daily Archives:
September 11, 2021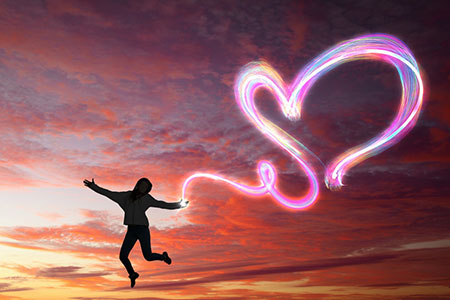 According to the United States Declaration of Independence "life, liberty and the pursuit of happiness" are the inalienable birthrights of every human being given to us by our Creator, God, Source, the Divine.
Sadly, I find very few people to be successful in their pursuit of happiness. The same is true for finding love and joy. It seems many are merely stumbling through life trying to find it.
A teacher once told me life is like school. For some of us it's like kindergarten – easy, uncomplicated, and lots of fun. For others it's like graduate school with lots of difficulties and challenges to overcome.
Searching for joy, love and happiness does seem to be a 'wild goose chase' for many people. It truly is like chasing wild animals. The faster we run after it, the more it seems to flee. I don't believe joy, love and happiness can be found. Well, at least not in the ways that many of us are hoping to find it.
Like happiness, the right to love is also the natural inheritance of every person. The well-known channeled text, A Course in Miracles, delves into the idea of love from a spiritual perspective. It states that it is impossible to teach love. Instead, the goal should be to remove the blockages or obstacles we have to allowing love's presence in our lives.
I have seen repeated evidence of this in doing readings for many years now. Certain reading themes are repetitive and common themes are 'finding love,' or the 'lack of love,' or 'loss of love.' In all these readings one thing always becomes very clear: love itself is not an 'out there' thing. It is also not something that can be received from another person or thing.
In readings, Spirit will often say, "Love is not a feeling." This one initially took me a while to understand myself, until I realized that love is in fact an intrinsic quality of being. It is already within each of us. We refer to it as the Higher Self, the Soul, or the Spirit. No one is ever separated from this innate love because it is an intrinsic aspect of our very being.