Daily Archives:
September 25, 2021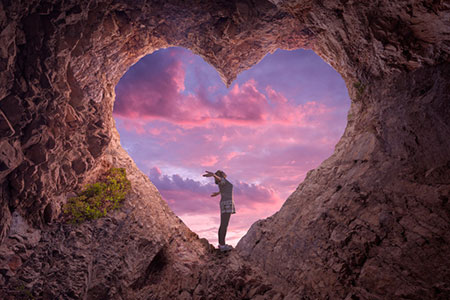 Over the many years of doing psychic readings, I feel the best advice I have ever given clients is to let it be, and let it go. As difficult as it may be sometimes, whenever spirit shows me that toxic love cord connection, while there is still lifelong learning, soul growth and spiritual evolution to be had, then I know that person needs to release the energy that is holding them back and surrender to the flow.
The potential good news is that instead of losing the person we let go, the opposite often happens. Without all the energy attachments of anxiety, fear, obsession and worry, the other person who has been struggling to be separate, independent or free from the one that is holding on, feels the dramatic shift in energy and often change their mind and come around.
There is some real truth to be had from the 1981 rock hit Hold On Loosely by 38 Special that I still love to listen to. That song probably remains popular after all these years, probably because it offers such sensible relationship advice!
People sometimes come to me in turmoil, devastated and in tears, because they think it is over or never going to happen. If I see there is still hope and potential, I advise the client to let go and just go with the flow. The people we love are not always ready when we are. Sometimes we just need to give them a little space and time.
Sooner or later come around if it is meant to be – especially when we no longer spoil them with our constant, undivided attention, emotional coddling and obsessive thoughts. Every time we think of someone they pick up on the energy and begin to take it for granted. So, practicing 'tough love' tends to work wonders in the energy realm.
I have sees this advice work for most of my clients over the years, so I am sharing it with you today. If you intuitively feel a strong love cord that connects you with another, and that other person just does not seem to feel it in the same way you do, try just letting go for a while and see what happens. That person often comes around after a time left alone to think, ponder, and maybe go through some personal growth, trials and tribulations. Continue reading →