Astrology Forecast September 27 – October 3, 2021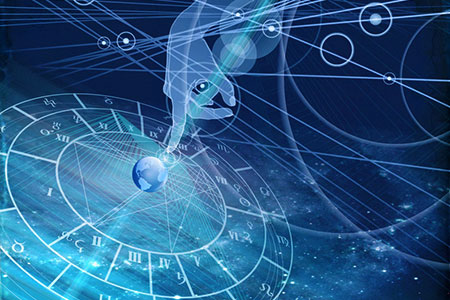 Today may be the beginning of a somewhat 'bumpy ride' for next three to four weeks. With Mercury going retrograde today we also may not get much done this week. If you find yourself stalled on a project, your best bet is to swicth and do something else for a while, until the energy shifts.
Mercury retrograde is associated with confusion, communication issues, delays, technology malfunctions, and lots of frustration. So, until late October we can expect undelivered emails, misunderstandings on social media, computer issues – and if you have travel plans make sure you have good insurance! The good news is that our intuition is increased during this time, so put it to good use. It is also an excellent time to reflect on the past and release what no longer serves us.
Today's Gemini Moon could cause additional miscommunication under the retrograde influence, so document everything, pay attention, keep your opinions to yourself and stay out of the confusion that abounds today.
Tomorrow through Thursday we'll glide along more easily under a Cancer Moon, but this could also give us the "I don't want to" blues, as we won't feel like doing much of anything.Don't worry if you feel the urge to procrastinate, as you'll be able to pick up the pace again on Friday when the Moon moves into energizing Leo.
Thursday morning's Cancer Moon trine Venus in Scorpio will be a great opportunity to surprise your partner with a surprise gift or a romantic breakfast in bed. This trine is all about courtesy, cheerful moods, love, and harmony, without a very low risk of arguments and conflicts.
Save any paperwork or detailed activities for Sunday, as the Moon will move into Virgo and heighten our attention span and recall, making it easier to access the information or ideas we're in search of.

About The Author: Susyn

Susyn lives in New Mexico, and offers Psychic Guidance, Astrological Insights and Channeled Messages that will change your life! Her credentials are top-notch and include a doctorate in metaphysical studies and certifications from The American Association of Professional Psychics and The American Tarot Guild. She's also a published author, with two metaphysical books under her belt, and has authored numerous articles and horoscope columns. In addition to her readings, Susyn is also a mentoring practitioner who teaches others how to master their own gifts, raise their vibrations, and empower themselves. A sought after guest on numerous radio programs, she has also hosted her own radio show. If you're looking for one of the truly bright shining stars who can also read them with an accuracy that will astound, look no further. You can find Susyn at PsychicAccess.com.